Thanks to high-speed trains you can now travel quickly throughout Italy while enjoying the landscape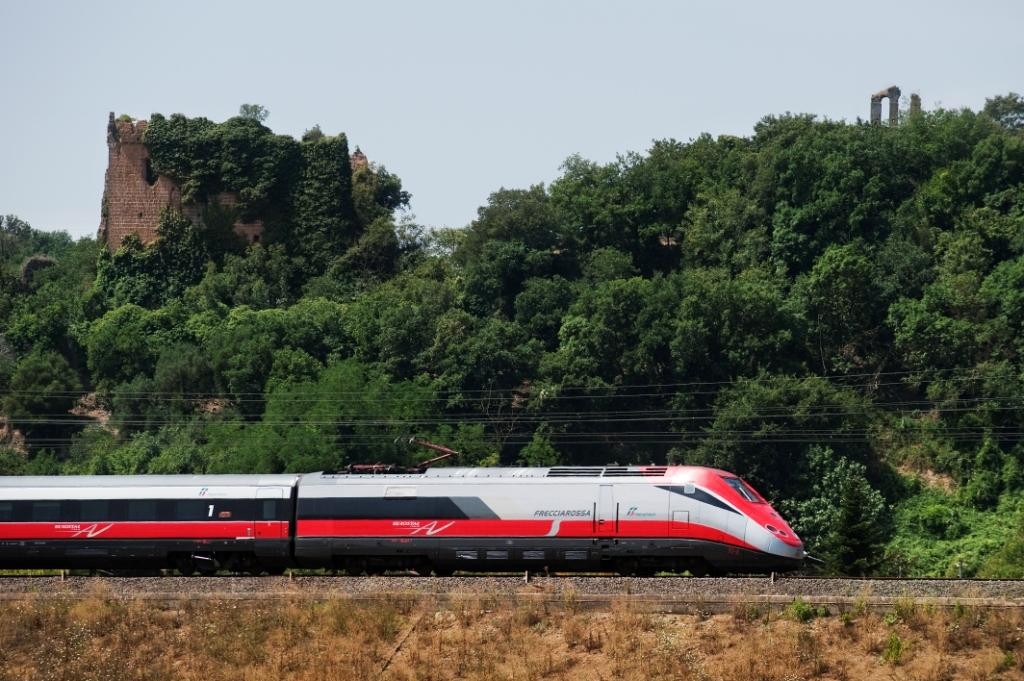 Italy by train is the best way to explore Italian cities and destinations while enjoying the Italian landscape at high speed. Trenitalia offers several options among their Frecce high-speed train lines: Rossa, Argento, Bianca.
With an Italy Rail pass you will be able to enjoy worry-free transportation between your destinations. Popular routes are from Rome to Florence and Venice. When you arrive at Fiumicino Airport you will take the Express train, included in your Rail pass, to connect to the railways. From Termini Station, you can then begin your exploration of Italy by train. Your tickets will have assigned seats in most cases, and you will be able to enjoy the on-board restaurant as well as drinks and snacks while looking at the beautiful Italian landscape.
This pass gives you unlimited travel on the national rail network of Italy and a choice of 3, 4, 5 or 8 days within 1 month, consecutively or not.
Additionally there are discounts for travelers under 26 years of age, or for 2 to 5 people traveling together, and up to 2 children (ages 4-11) ride free with each adult traveler.
You can easily travel at high-speed from Rome to Florence to Milan and Turin and then across the Alps to Paris!
Click here to view a Map of train routes in Europe including High-Speed trains.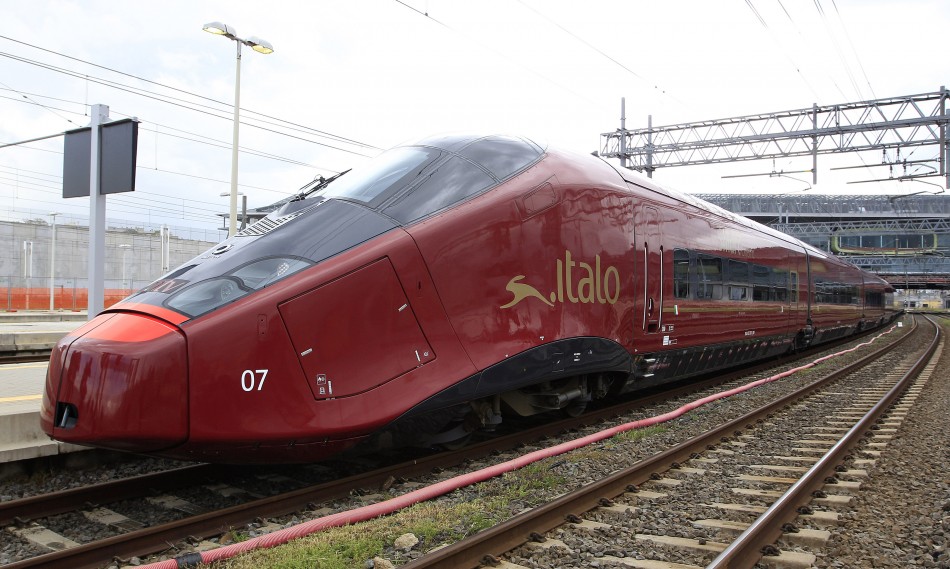 If you'd like to experience Italo Train you can also purchase tickets in advance here.
Italo is a fleet of the newest generation of high-speed trains offered by NTV (Nuovo Trasporto Viaggiatori), the first private operator in the Italian high speed rail network. It's state-of-the-art train travel, redefining comfort, sustainability and safety at every stop.
Go from Rome to Florence in just 1 hour and 18 minutes.
In conclusion, unless you are planning to drive to the countryside, along the Amalfi Coast or other train-less destinations, we highly recommend to experience Italy by train. It's efficient, worry-free, and extremely convenient and comfortable.