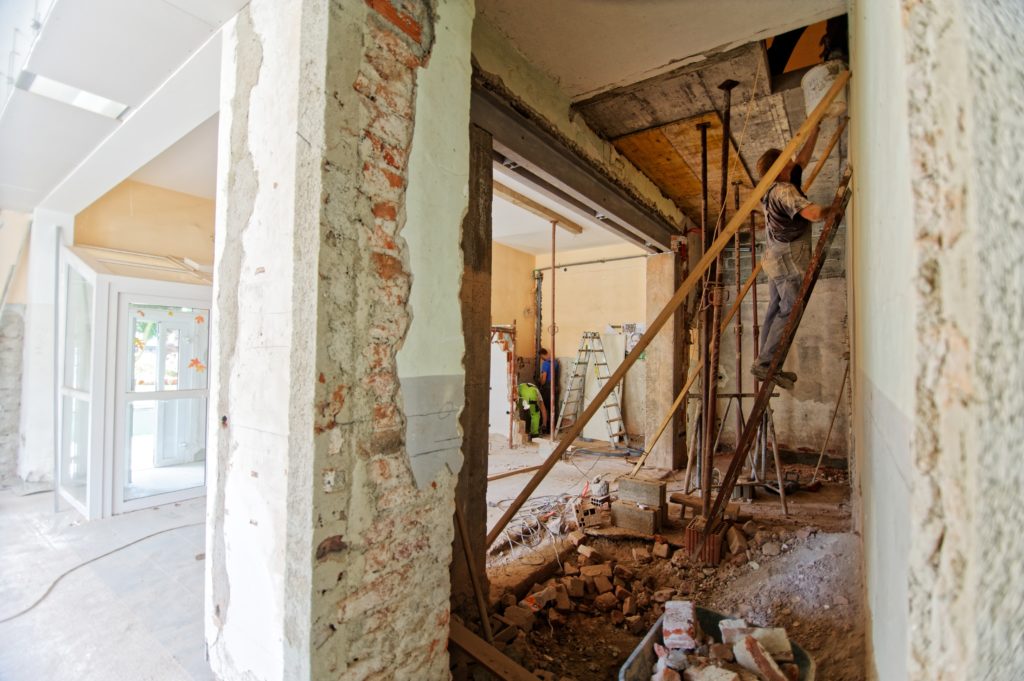 Films like "Under the Tuscan Sun" portray a romanticism of living in the Italian countryside. It also portrays the difficulty of maintaining a property of this size, especially when there's a language barrier. Currently, northern and central Italy have more than 50 abandoned villas dotting the countryside, and it seems like new life is being breathed into them. A love of nostalgia and historical significance both play their part, but for the new occupants, these properties are no longer just relics of the past, but rather, offer all the modern touches that provide a suitable abode, whether for new families or those hoping to retire in the countryside.

Deconstruction Comes First

Before it's possible to even start the process of reparations and restorations, it's important to take stock of the areas that may need to be deconstructed or demolished. This is especially true for very old villas, as there may be weaknesses in the foundation or supporting structures. It's also vital to check whether the property is registered as a historically significant property, which means any deconstruction or renovation may need to be approved by the city council. This is also a good time to get the various inspectors into the property, to check for infestations, damp, water damage, and structural faults.

Roping In The Help Of Professionals

Once the foundational items are in place, it's time to check the utilities to ensure that every section of the property that needs access, has safe access. Plumbing might be a big job as the pipes often need to be changed to modern, erosion-free and toxic-free versions and for those who require modern fixtures, it's important to adjust the plumbing requirements accordingly. In older buildings, the electric wiring is often replaced as the old ones don't necessarily meet modern safety standards such as earthing and isolation.

Set A Reasonable Deadline

There comes a time in any property renovation where the timeline and budget are discussed. The restoration of a villa is quite a lofty enterprise and may require a significant amount of money, paperwork, and patience. This could all have an effect on the timeline and for some, delays could be costly especially if this is to be their primary home. Set aside money for impromptu hotel stays and takeouts to ride out the storm of building delays and setbacks. A reasonable deadline will ensure that workers remain on track without unnecessary pressure, which could lead to corner-cutting and substandard work.

While going through the motions of the restoration, remember to take a moment to appreciate the Italian sunset with a glass of Chianti and remember why you chose and Italian villa as your new home.