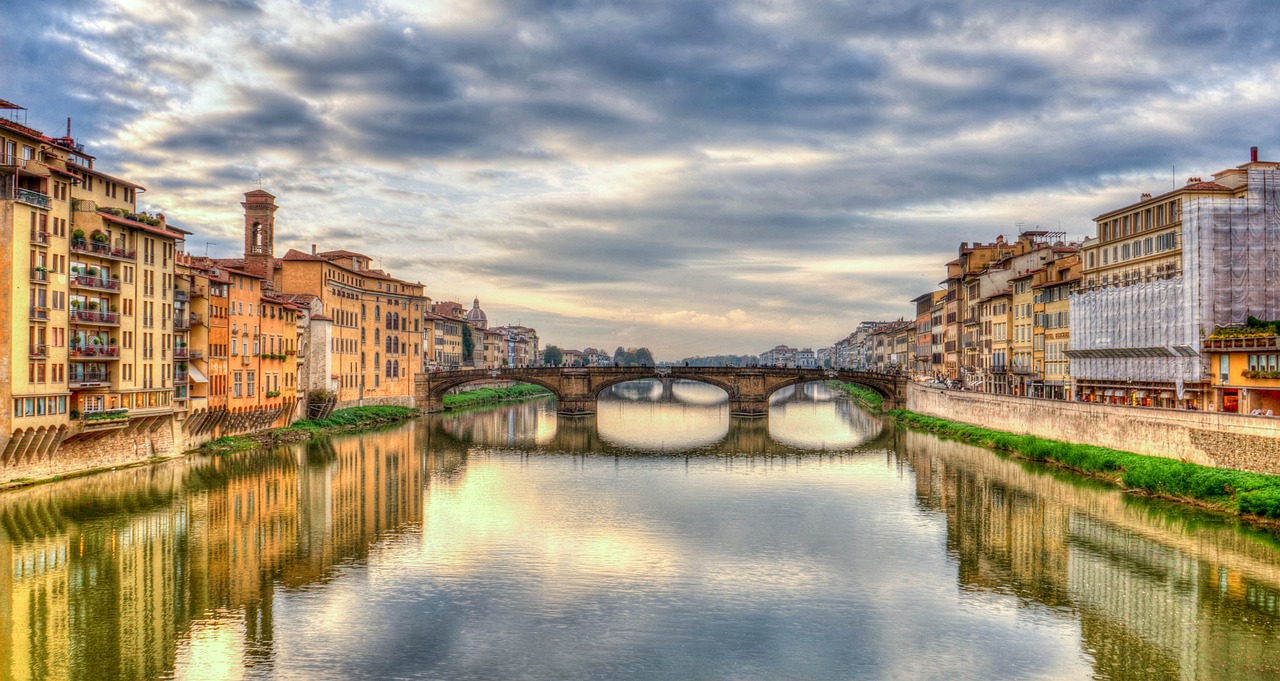 Italy is one of Europe's most popular vacation destinations. A quick look across its cities, countryside, and the glory that is Rome – it is easy to see why. Italy has a rich history but remains at the cutting edge of fashion and technology. The culture is familial, everyone is welcome at the table. Take a seat, and have some pasta.
Traveling across Italy on a budget is not only possible, but it is also possibly the best way to see the country. Take a few hops along the boot and get an authentic taste of everything Italy has to offer with the help of this budget travel guide.
Fly Smart, Fly Cheap
Traveling across Europe can be quick, cheap, and easy if you are willing to make some compromises. To make the most of a budget trip through Italy, find cheap flights far ahead of time. With most budget airlines, the earlier you book, the cheaper the flights. You can also save a lot if you are willing to fly at very early or very late times of the day and make stops along the way.
Keeping yourself entertained on a slightly longer journey to Italy, with a stop at another country's airport along the way, is the only real challenge. When you are waiting to board a plane, there are UK based casino sites that can occupy you until the next leg of the journey begins. You can make big savings that can be invested in accommodation. If your first flight is early enough, you will still arrive in Italy with time to check in and enjoy your first evening there.
Travel Light
You can save yourself time, money, and an aching back by traveling light. If you are going to get a true taste of Italy, you need to move around. The cities are bustling hubs of activity, but rural Italy has a much slower pace and relaxed atmosphere. Each city and area are unique, offering different takes on Italian food, art, and culture. The more you see, the richer and more rewarding your trip becomes.
Sticking to hand luggage saves money on your flights, and lets you move from place to place quickly. Never unpack or repack, work with the space you have. If you are traveling as a couple or as a family, share spaces in suitcases and save a place for some shopping. If you are planning to buy some fine Italian threads, buy clothes that you will wear during your trip. You get a souvenir and fresh clothes at the same time.
Plan A Journey In A Straight Line
North to South or South to North? This is the best way to approach a journey across Italy. The boot-like shape of the Italian peninsula makes it easy to cover a lot of ground and see a lot of sites along the way. Once you get to Italy, traveling by train is going to be the most effective option. The major cities are all connected by high-speed rail lines with reliable and fairly cheap service.
Booking early helps keep the cost down, but depending on the stops you plan to make and the length of your stay, look for passes that allow discounted travel on high-speed train services. For a few extra Euros, you can get a sleeper train from one area to another. This can be a great option to save on travel, hotels, and time. When planning your trip, consider returning from a different airport than you arrived at. Plan your full trip with an arrival in the North and departure in the South, or vice versa.
When In Rome
No trip to Italy is complete without a trip to Rome, and luckily it is right at the knee of Italy's boot. Not North or South but in the middle. It is a hub for every kind of travel, so you can make it your start point, final destination, or a stop in between. There will be an added accommodation charge for staying in Italy's capital city, but the extra few Euros you spend here and there are worth it for a night or two.
Look for a place to stay on the outskirts of the city. Find an area with local transport connections to the city's center so you can leave your bags behind and enjoy a carefree night of culture in one of Europe's most beautiful cities. You can use apps like Uber and or a web search to get quotes for a late-night taxi fare. This will help you budget for a longer stay in the center of Rome before you return to your hotel.
Feast On Italy
The best part of traveling across Italy is the food you will experience along the way. There is no other country that does food quite like Italy. More than a part of the culture, it is a part of the family. Food in Italy is its own language, and all our stomachs are fluent. Pasta, pizza, and meatballs barely scratch the surface. You will be amazed at how varied, and authentic Italian cuisine is until you go there.
Do not worry about eating on a budget when in Italy. There is amazing food at every price level. You could spend big on an impressive meal at a Michelin-starred boutique restaurant if you want to. Some of the best meals in Italy can be found in a small, mom-and-pop cafe for just a few Euros. You haven't had lasagna until you have had it, like how an Italian momma makes it. Eating on a budget in Italy is no problem at all, and you get a more authentic taste of Italy too.
A trip to Italy can be one of the greatest vacations of your lifetime. Budget travel in Italy still feels luxurious and decadent, and always is delicious. Get out a map or start searching online, and begin planning your journey across Europe's capital of food, culture, and history. Your trip to Rome will not be built in a day, take your time, and use these top tips to help save money without compromising your experience.