Italia Mia, My Italy, Mein Italien, Mon Italie, Mi Italia



Images of Italy
Lake Como (Lago di Como in Italian, also known as Lario; Latin: Larius Lacus) is a lake of glacial origin in Lombardy, Italy. It...
Even if you have never traveled to Italy, consider adding some smaller Italian destinations into your itinerary in addition to Rome, Florence and Venice.
Italian Music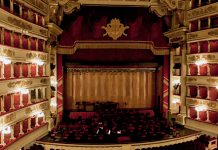 An Extended Look into Italian Classical Music and Opera For many centuries, Italian classical music has been the center of music in Europe. The types of romantic melodies that are known to have been created in this area of the world are still important pieces of Italian classical music heard...
Italian Cuisine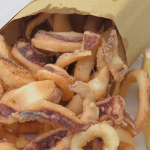 A new food trend in traditional Abruzzo Who knew that in the middle of the Adriatic Coast, between Ortona and Vasto, rises a beautiful road called Coast of Trabocchi (trabocco is an ancient fishing machine still in use today), that is not only popular for its marvelous landscape, but also...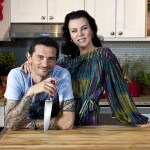 These cookbooks will prove to be essential in your kitchen We've seen famous chefs like Lidia Bastianich, Marcella Hazan, and Mario Batali prepare those delicious Italian dishes effortlessly on TV and we've also wondered how difficult is it really to cook Italian style, perhaps like they do in Italy. We...
Italian Cinema
It was during those war years that a new genre was born, the so-called propaganda film: the one in which a hero, sometime a...
Movies with Ugo Tognazzi Because of his father's profession, inspector of an insurance company, Ugo Tognazzi spent his childhood in various cities to return later...
Italian Fashion
Best selling Italian Fragrances We have selected Italian fragrances for men and women by famous brands and designers. Many fashion houses produce their own fragrances, from perfumes for women to cologne for men, soaps, lotions, and other beauty products. You can purchase these Italian fragrances on line at discounted prices. We partnered...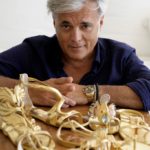 Who is Giuseppe Zanotti? Giuseppe Zanotti was born in 1957 in the region of Emilia Romagna, and became famous in the eighties when he launched his line of footwear. After acquiring a shoe factory near his hometown of Rimini, he took a big chance by establishing his own style, not only...
Italia Mia is a guide to Italian culture and products Made in Italy. From hotels, flights, car rentals for your next trip to Italy, to food and cookbooks, from communities for meeting or dating other Italian singles to the latest news from Italy in English and Italian. We have selected top Italian products from food to art, from books to music and movies, from fashion to accessories, and much more.
We hope you enjoy Italia Mia. We strive to provide the best information about Italy and its products. Italia Mia has been online since 1998 providing useful resources about Italy and Italian culture to visitors from around the world.
If you would like to suggest a topic, or would like to share your experience about Italy please let us know. We are always looking for authors that can contribute original content to Italia Mia.
Grazie.
Suggested products