ITALIA MIA: news, culture, and products of Italy
Images of Italy
Pisa is a city in Tuscany, central Italy, on the right bank of the mouth of the Arno River on the Ligurian Sea. It...
Various images of Italy and Italian landscapes Italy offers unlimited sources of inspiration, whether taking photographs or painting. We have selected various images of Italy from...
Italian Cuisine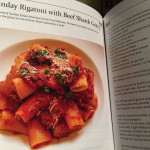 A beautiful gem of a cookbook featuring Italian-American recipes, along with many authentic Italian forebears By Eric Carter If you love Italian food, as do I, you would do well to incorporate this lovely hardcover collection of 118 (by my count) recipes. Each features the recipe's name in English and Italian, some...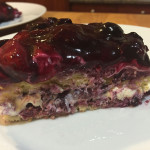 A delicious alternative to the traditional flavors of Tiramisù Tiramisù, you heard, and probably tasted it, is one of the most popular desserts coming from Italy. It's been said that in the late 1970s or early 1980s a chef started using cookies called Pavesini, smaller than ladyfingers, soak them with...
Italian Cinema
The Manifesto of Futuristic Cinematography dates back to 1916 (some sources say those experiments started earlier) and it was signed also by Filippo Marinetti,...
Early life and career Sophia Loren was born September 20, 1934 as Sofia Villani Scicolone in Rome, to unmarried parents; her father Riccardo Scicolone was...
Italian Fashion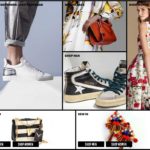 Italist is the largest marketplace for Italian luxury boutiques and emerging Italian fashion brands Italist only sells new and in season products from the most exciting high-end Italian and international brands like Gucci, Prada, Valentino, Armani, Stella McCartney, Marcelo Burlon, Golden Goose and many many others. They have very competitive prices...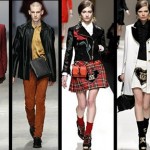 An introduction to Italian fashion from clothing to Italian jewelry, Italian leather bags and shoes, Italian fashion designers and brands. Made in Italy!
Italia Mia is a guide to Italy, Italian culture and products Made in Italy. In our sections you will find interesting articles on travel including hotels, flights, car rentals; food featuring unique recipes and cookbooks; communities where you can meet other Italians with chat rooms and dating websites; read the latest news from Italy, and buy suggested products from art prints to books, music and movies, fashion and accessories, food products, and much more.
We hope you enjoy Italia Mia. We strive to provide the best information about Italy and its products. Italia Mia has been online since 1998 providing useful resources about Italy and Italian culture to visitors from around the world.
If you would like to suggest a topic, or would like to share your experience about Italy please let us know. We are always looking for authors that can contribute original content to Italia Mia.
Grazie.
Suggested products