Welcome to Italia Mia, a guide to Italy, its culture and its products.



Italian Cuisine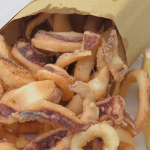 A new food trend in traditional Abruzzo Who knew that in the middle of the Adriatic Coast, between Ortona and Vasto, rises a beautiful road called Coast of Trabocchi (trabocco is an ancient fishing machine still in use today), that is not only popular for its marvelous landscape, but also...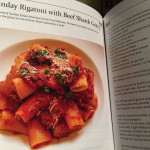 A beautiful gem of a cookbook featuring Italian-American recipes, along with many authentic Italian forebears By Eric Carter If you love Italian food, as do I, you would do well to incorporate this lovely hardcover collection of 118 (by my count) recipes. Each features the recipe's name in English and Italian, some...
Italian Cinema
A unique combination of memory, dreams, fantasy, and desire, Fellini's films are deeply personal visions of society, often portraying people at their most bizarre....
In this context the neorealist genre was born, an artistic and cultural movement that embraces all forms of art, but in particular cinema. The...
Italian Fashion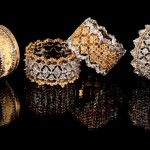 Creativity abounds in Italy, so it's no wonder why Italian jewelry designers create some of the most amazing and unique pieces in the entire world.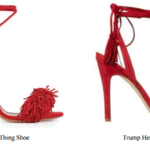 Aquazzura footwear is imitated by many Perhaps you've heard that lately Ivanka Trump and Marc Fisher were sued by Aquazzura for copying the design of one of their most famous shoes, called Wild Thing Shoe. I looked at the two versions and it's clear to me that they indeed copied the original...
Italia Mia is a guide to Italian culture and products Made in Italy. From hotels, flights, car rentals for your next trip to Italy, to food and cookbooks, from communities for meeting or dating other Italian singles to the latest news from Italy in English and Italian. We have selected top Italian products from food to art, from books to music and movies, from fashion to accessories, and much more.
We hope you enjoy Italia Mia. We strive to provide the best information about Italy and its products. Italia Mia has been online since 1998 providing useful resources about Italy and Italian culture to visitors from around the world.
If you would like to suggest a topic, or would like to share your experience about Italy please let us know. We are always looking for authors that can contribute original content to Italia Mia.
Grazie.
Suggested products