Welcome to Italia Mia, a guide to Italy, its culture and its products.



Italian Cuisine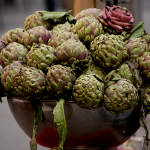 The Italian artichoke, il carciofo COMPOSITAE: The Composite Family Herbs or shrubs with alternate or opposite leaves. Flowers or florets collected several together into a Head surrounded by an involucre of bracts, the whole Having the appearance of a single flower. From Handbook of the British Flora, by Bentham and Hooker, page...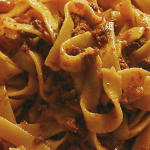 Is Spaghetti alla Bolognese really an Italian recipe? The sauce for sure is but the shape of the pasta is what makes it truly authentic.
Italian Cinema
A case apart from the cultural and cinematographic landscape of the times is Pier Paolo Pasolini, director, actor and author, who in his work...
The season of the white telephones lasted only for a brief period of time during the 1930s and early 1940s.
Italian Fashion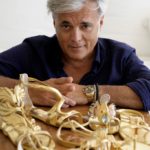 Who is Giuseppe Zanotti? Giuseppe Zanotti was born in 1957 in the region of Emilia Romagna, and became famous in the eighties when he launched his line of footwear. After acquiring a shoe factory near his hometown of Rimini, he took a big chance by establishing his own style, not only...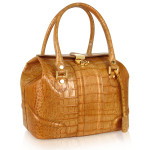 The best selling leather bags from Forzieri, Florence, Italy Forzieri of Florence carries many products Made in Italy, most of the items are manufactured in Florence and made with authentic Italian leather chosen among the best available. All products carried by Forzieri are authentic, from clothing to leather bags and...
Italia Mia is a guide to Italian culture and products Made in Italy. From hotels, flights, car rentals for your next trip to Italy, to food and cookbooks, from communities for meeting or dating other Italian singles to the latest news from Italy in English and Italian. We have selected top Italian products from food to art, from books to music and movies, from fashion to accessories, and much more.
We hope you enjoy Italia Mia. We strive to provide the best information about Italy and its products. Italia Mia has been online since 1998 providing useful resources about Italy and Italian culture to visitors from around the world.
If you would like to suggest a topic, or would like to share your experience about Italy please let us know. We are always looking for authors that can contribute original content to Italia Mia.
Grazie.