Welcome to Italia Mia, a guide to Italy, its culture and its products.



Italian Cuisine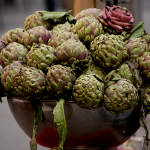 The Italian artichoke, il carciofo COMPOSITAE: The Composite Family Herbs or shrubs with alternate or opposite leaves. Flowers or florets collected several together into a Head surrounded by an involucre of bracts, the whole Having the appearance of a single flower. From Handbook of the British Flora, by Bentham and Hooker, page...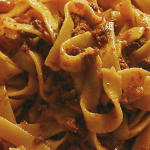 Is Spaghetti alla Bolognese really an Italian recipe? The sauce for sure is but the shape of the pasta is what makes it truly authentic.
Italian Cinema
Movies with Ugo Tognazzi Because of his father's profession, inspector of an insurance company, Ugo Tognazzi spent his childhood in various cities to return later...
Ermanno Olmi is considered by many the catholic opposite of Pasolini: a rare example of poet-director but opposed to the Marxist ideology of Pasolini's...
Italian Fashion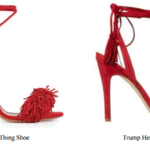 Aquazzura footwear is imitated by many Perhaps you've heard that lately Ivanka Trump and Marc Fisher were sued by Aquazzura for copying the design of one of their most famous shoes, called Wild Thing Shoe. I looked at the two versions and it's clear to me that they indeed copied the original...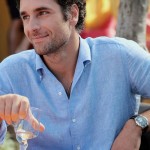 Italy is known for its sartorial history - and there's no doubt about it. If you ever see a picture taken in the street, where everyone, without any exception, is stylish, rest assured that picture was taken in Italy. But what if you're looking for some Italian inspiration that doesn't...
Italia Mia is a guide to Italian culture and products Made in Italy. From hotels, flights, car rentals for your next trip to Italy, to food and cookbooks, from communities for meeting or dating other Italian singles to the latest news from Italy in English and Italian. We have selected top Italian products from food to art, from books to music and movies, from fashion to accessories, and much more.
We hope you enjoy Italia Mia. We strive to provide the best information about Italy and its products. Italia Mia has been online since 1998 providing useful resources about Italy and Italian culture to visitors from around the world.
If you would like to suggest a topic, or would like to share your experience about Italy please let us know. We are always looking for authors that can contribute original content to Italia Mia.
Grazie.