Welcome to Italia Mia, a guide to Italy, its culture and its products.



Italian Cuisine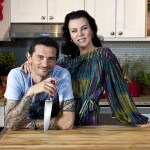 These cookbooks will prove to be essential in your kitchen We've seen famous chefs like Lidia Bastianich, Marcella Hazan, and Mario Batali prepare those delicious Italian dishes effortlessly on TV and we've also wondered how difficult is it really to cook Italian style, perhaps like they do in Italy. We...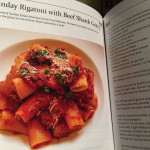 A beautiful gem of a cookbook featuring Italian-American recipes, along with many authentic Italian forebears By Eric Carter If you love Italian food, as do I, you would do well to incorporate this lovely hardcover collection of 118 (by my count) recipes. Each features the recipe's name in English and Italian, some...
Italian Cinema
A list of the top Italian movies of all time in USA rated by users, from Italian comedy to drama, Italian neorealism and western, horror, suspense and thriller.
The Italian movies of the 21st century In 2001 Nanni Moretti wins the Palm D'or at the Cannes Film festival with "La stanza del figlio"...
Italian Fashion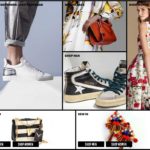 Italist is the largest marketplace for Italian luxury boutiques and emerging Italian fashion brands Italist only sells new and in season products from the most exciting high-end Italian and international brands like Gucci, Prada, Valentino, Armani, Stella McCartney, Marcelo Burlon, Golden Goose, Givenchy, and many many others. They have very competitive...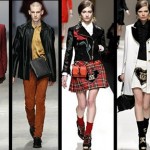 An introduction to Italian fashion from clothing to Italian jewelry, Italian leather bags and shoes, Italian fashion designers and brands. Made in Italy!
Italia Mia is a guide to Italian culture and products Made in Italy. From hotels, flights, car rentals for your next trip to Italy, to food and cookbooks, from communities for meeting or dating other Italian singles to the latest news from Italy in English and Italian. We have selected top Italian products from food to art, from books to music and movies, from fashion to accessories, and much more.
We hope you enjoy Italia Mia. We strive to provide the best information about Italy and its products. Italia Mia has been online since 1998 providing useful resources about Italy and Italian culture to visitors from around the world.
If you would like to suggest a topic, or would like to share your experience about Italy please let us know. We are always looking for authors that can contribute original content to Italia Mia.
Grazie.