Welcome to Italia Mia, a guide to Italy, its culture and its products.



Italian Cuisine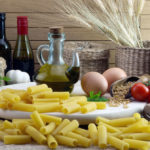 Your pantry should be stocked with these essential Italian ingredients by E. Marsili My family's Italian pantry. Growing up in a small Italian seaside town, I was often asked by my mother or grand-mother to get on my bicycle and go shopping at their favorite Alimentari, a grocery store located 3...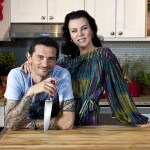 These cookbooks will prove to be essential in your kitchen We've seen famous chefs like Lidia Bastianich, Marcella Hazan, and Mario Batali prepare those delicious Italian dishes effortlessly on TV and we've also wondered how difficult is it really to cook Italian style, perhaps like they do in Italy. We...
Italian Cinema
A case apart from the cultural and cinematographic landscape of the times is Pier Paolo Pasolini, director, actor and author, who in his work...
The Italian movies of the 21st century In 2001 Nanni Moretti wins the Palm D'or at the Cannes Film festival with "La stanza del figlio"...
Italian Fashion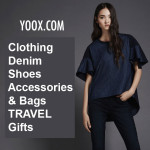 Check out the latest arrivals at YOOX in Italian fashion from clothing to bags, shoes, and accessories.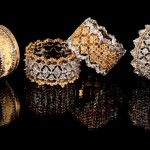 Creativity abounds in Italy, so it's no wonder why Italian jewelry designers create some of the most amazing and unique pieces in the entire world.
Italia Mia is a guide to Italian culture and products Made in Italy. From hotels, flights, car rentals for your next trip to Italy, to food and cookbooks, from communities for meeting or dating other Italian singles to the latest news from Italy in English and Italian. We have selected top Italian products from food to art, from books to music and movies, from fashion to accessories, and much more.
We hope you enjoy Italia Mia. We strive to provide the best information about Italy and its products. Italia Mia has been online since 1998 providing useful resources about Italy and Italian culture to visitors from around the world.
If you would like to suggest a topic, or would like to share your experience about Italy please let us know. We are always looking for authors that can contribute original content to Italia Mia.
Grazie.