Welcome to Italia Mia, a guide to Italy, its culture and its products.



Italian Cuisine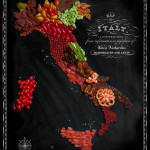 What Italian delicacies regions have to offer Veneto Veneto is one of the most famous parts of Italy and many people travel here to see the stunning sights of its capital, Venice and take a trip along the canals. In terms of food, the region is known for its crisp crostoli,...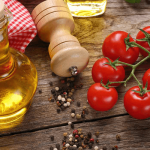 Authentic Regional Italian Cuisine or American-Italian Cuisine? You Decide! When thinking of Italian cuisine, one may think of hearty soups and even heartier plates of pasta. However, the varying regions in Italy offer a variety of specialty foods that are highly dependent on their climate and local culture. Some of...
Italian Cinema
In this context the neorealist genre was born, an artistic and cultural movement that embraces all forms of art, but in particular cinema. The...
Roberto Benigni is an Academy Award-winning Italian film and television actor, writer and director. He won an Oscar for Life is Beautiful (La Vita e' bella)
Italian Fashion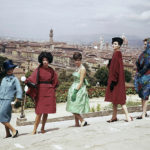 Italian Fashion Designers Italian fashion designers have been preeminent in the world even before Italy became a united country. All one has to do is look at the sumptuous garments worn by the sitters in such portraits as Raphael's paintings of the Donis or Titian's Portrait of a Bearded Man....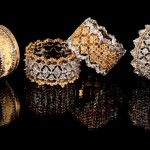 Creativity abounds in Italy, so it's no wonder why Italian jewelry designers create some of the most amazing and unique pieces in the entire world.
Italia Mia is a guide to Italian culture and products Made in Italy. From hotels, flights, car rentals for your next trip to Italy, to food and cookbooks, from communities for meeting or dating other Italian singles to the latest news from Italy in English and Italian. We have selected top Italian products from food to art, from books to music and movies, from fashion to accessories, and much more.
We hope you enjoy Italia Mia. We strive to provide the best information about Italy and its products. Italia Mia has been online since 1998 providing useful resources about Italy and Italian culture to visitors from around the world.
If you would like to suggest a topic, or would like to share your experience about Italy please let us know. We are always looking for authors that can contribute original content to Italia Mia.
Grazie.