ITALIA MIA: news, culture, and products of Italy
Images of Italy
Italian Images, featuring beautiful landscapes of Italy from the Amalfi Coast to Venice Italy features some of the most breathtaking views in the world. From...
Assisi is a town in Italy in Perugia province, Italy, in the Umbria region, on the western flank of Mt. Subasio. It is the...
Italian Cuisine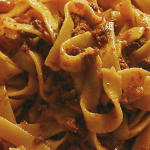 Spaghetti alla Bolognese? by Alberto Rossin Authentic Italian recipes, for us, mean many things: they are small projects of production, which allow us to enrich our tables of tasty and healthy food, without too much effort; they are a way to spend a fun evening with our family or friends; they...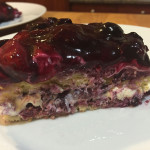 A delicious alternative to the traditional flavors of Tiramisù Tiramisù, you heard, and probably tasted it, is one of the most popular desserts coming from Italy. It's been said that in the late 1970s or early 1980s a chef started using cookies called Pavesini, smaller than ladyfingers, soak them with...
Italian Cinema
Those colossals were directed by Mario Caserini ("Gli ultimi giorni di Pompei", 1913), Enrico Guazzone ("Marc Anthony and Cleopatra", 1913) and most notably Giovanni...
A case apart from the cultural and cinematographic landscape of the times is Pier Paolo Pasolini, director, actor and author, who in his work...
Italian Fashion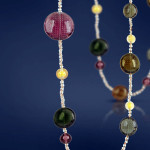 You don't have to travel to Florence to buy authentic Italian Jewelry and Watches When it comes to fine Italian jewelry, from intricate works on rings and pendants to excellent craftsmanship on 18K Gold and Murano glass, count on Italian tradition of excellence in craftsmanship. Since the pre-roman times, jewelry pieces...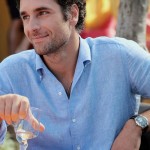 Italy is known for its sartorial history - and there's no doubt about it. If you ever see a picture taken in the street, where everyone, without any exception, is stylish, rest assured that picture was taken in Italy. But what if you're looking for some Italian inspiration that doesn't...
Italia Mia is a guide to Italy, Italian culture and products Made in Italy. In our sections you will find interesting articles on travel including hotels, flights, car rentals; food featuring unique recipes and cookbooks; communities where you can meet other Italians with chat rooms and dating websites; read the latest news from Italy, and buy suggested products from art prints to books, music and movies, fashion and accessories, food products, and much more.
We hope you enjoy Italia Mia. We strive to provide the best information about Italy and its products. Italia Mia has been online since 1998 providing useful resources about Italy and Italian culture to visitors from around the world.
If you would like to suggest a topic, or would like to share your experience about Italy please let us know. We are always looking for authors that can contribute original content to Italia Mia.
Grazie.
Suggested products