Welcome to Italia Mia, a guide to Italy, its culture and its products.



Italian Cuisine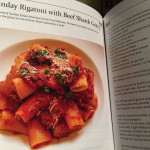 A beautiful gem of a cookbook featuring Italian-American recipes, along with many authentic Italian forebears By Eric Carter If you love Italian food, as do I, you would do well to incorporate this lovely hardcover collection of 118 (by my count) recipes. Each features the recipe's name in English and Italian, some...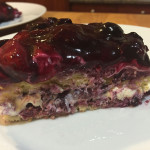 A delicious alternative to the traditional flavors of Tiramisù Tiramisù, you heard, and probably tasted it, is one of the most popular desserts coming from Italy. It's been said that in the late 1970s or early 1980s a chef started using cookies called Pavesini, smaller than ladyfingers, soak them with...
Italian Cinema
A unique combination of memory, dreams, fantasy, and desire, Fellini's films are deeply personal visions of society, often portraying people at their most bizarre....
Mia Madre, My Mother by Nanni Moretti The recently released semi-biographical film by Nanni Moretti, Mia Madre, opens in theaters across the U.S. on Friday,...
Italian Fashion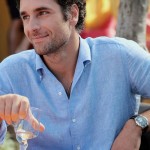 Italy is known for its sartorial history - and there's no doubt about it. If you ever see a picture taken in the street, where everyone, without any exception, is stylish, rest assured that picture was taken in Italy. But what if you're looking for some Italian inspiration that doesn't...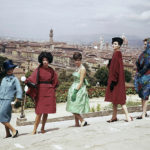 Italian Fashion Designers Italian fashion designers have been preeminent in the world even before Italy became a united country. All one has to do is look at the sumptuous garments worn by the sitters in such portraits as Raphael's paintings of the Donis or Titian's Portrait of a Bearded Man....
Italia Mia is a guide to Italian culture and products Made in Italy. From hotels, flights, car rentals for your next trip to Italy, to food and cookbooks, from communities for meeting or dating other Italian singles to the latest news from Italy in English and Italian. We have selected top Italian products from food to art, from books to music and movies, from fashion to accessories, and much more.
We hope you enjoy Italia Mia. We strive to provide the best information about Italy and its products. Italia Mia has been online since 1998 providing useful resources about Italy and Italian culture to visitors from around the world.
If you would like to suggest a topic, or would like to share your experience about Italy please let us know. We are always looking for authors that can contribute original content to Italia Mia.
Grazie.