Italia Mia, My Italy, Mein Italien, Mon Italie, Mi Italia



Italia Mia is a guide to Italian culture and products Made in Italy. From hotels, flights, car rentals for your next trip to Italy, to food and cookbooks, from communities for meeting or dating other Italian singles to the latest news from Italy in English and Italian. We have selected top Italian products from food to art, from books to music and movies, from fashion to accessories, and much more.
Images of Italia
The town crowded round its small harbour is considered to be among the most beautiful Mediterranean ports. According to Pliny the Elder, Portofino was...
Tuscany was the birthplace of the Italian Renaissance, and its artistic heritage includes architecture, painting and sculpture, collected in dozens of museums, the best-known...
Italian Cuisine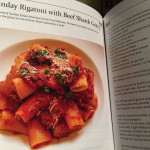 A beautiful gem of a cookbook featuring Italian-American recipes, along with many authentic Italian forebears By Eric Carter If you love Italian food, as do I, you would do well to incorporate this lovely hardcover collection of 118 (by my count) recipes. Each features the recipe's name in English and Italian, some...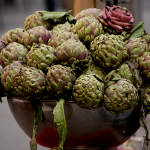 The Italian artichoke, il carciofo COMPOSITAE: The Composite Family Herbs or shrubs with alternate or opposite leaves. Flowers or florets collected several together into a Head surrounded by an involucre of bracts, the whole Having the appearance of a single flower. From Handbook of the British Flora, by Bentham and Hooker, page...
Italian Cinema
The earliest known Italian film is a brief 1896 documentary from director Filoteo Alberini. This lost work depicted Florence's king and queen in action....
Alberto Sordi aka Albertone, was a beloved Italian actor and film director. He was also the voice of Oliver Hardy in the Italian version of the Laurel&Hardy
Italian Fashion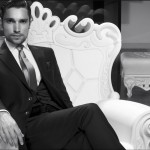 The suit that stood the test of time The Italian suit is the exact opposite of the English suit. Italians have always wanted to stand out through the way they dress, to express their personality and joie-de-vivre. It's no surprise to anyone that Italians have always had plenty to say in...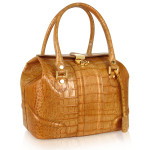 The best selling leather bags from Forzieri, Florence, Italy Forzieri of Florence carries many products Made in Italy, most of the items are manufactured in Florence and made with authentic Italian leather chosen among the best available. All products carried by Forzieri are authentic, from clothing to leather bags and...
We hope you enjoy Italia Mia. We strive to provide the best information about Italy and its products. Italia Mia has been online since 1998 providing useful resources about Italy and Italian culture to visitors from around the world.
If you would like to suggest a topic, or would like to share your experience about Italy please let us know. We are always looking for authors that can contribute original content to Italia Mia.
Grazie.
Suggested products