Welcome to Italia Mia, a guide to Italy, its culture and its products.



Italian Cuisine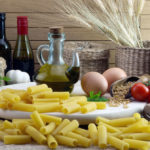 Your pantry should be stocked with these essential Italian ingredients by E. Marsili My family's Italian pantry. Growing up in a small Italian seaside town, I was often asked by my mother or grand-mother to get on my bicycle and go shopping at their favorite Alimentari, a grocery store located 3...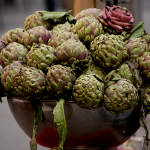 The Italian artichoke, il carciofo COMPOSITAE: The Composite Family Herbs or shrubs with alternate or opposite leaves. Flowers or florets collected several together into a Head surrounded by an involucre of bracts, the whole Having the appearance of a single flower. From Handbook of the British Flora, by Bentham and Hooker, page...
Italian Cinema
Synopsis Irene lives alone on the coastline outside Rome. To her father and her married lover, she's a student. In reality, she often travels to...
Those colossals were directed by Mario Caserini ("Gli ultimi giorni di Pompei", 1913), Enrico Guazzone ("Marc Anthony and Cleopatra", 1913) and most notably Giovanni...
Italian Fashion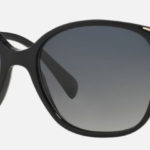 Made in Italy: The International Home of Today's Hottest Eyewear Designs It's hard to recall a time when Italian designers produced garments exclusively. Versace, Armani and Gucci diversified their lines and many found success in accessories. While handbags, shoes and jewelry made natural line extensions, it was practical eyewear in...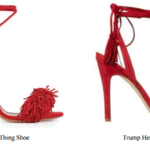 Aquazzura footwear is imitated by many Perhaps you've heard that lately Ivanka Trump and Marc Fisher were sued by Aquazzura for copying the design of one of their most famous shoes, called Wild Thing Shoe. I looked at the two versions and it's clear to me that they indeed copied the original...
Italia Mia is a guide to Italian culture and products Made in Italy. From hotels, flights, car rentals for your next trip to Italy, to food and cookbooks, from communities for meeting or dating other Italian singles to the latest news from Italy in English and Italian. We have selected top Italian products from food to art, from books to music and movies, from fashion to accessories, and much more.
We hope you enjoy Italia Mia. We strive to provide the best information about Italy and its products. Italia Mia has been online since 1998 providing useful resources about Italy and Italian culture to visitors from around the world.
If you would like to suggest a topic, or would like to share your experience about Italy please let us know. We are always looking for authors that can contribute original content to Italia Mia.
Grazie.
Suggested products