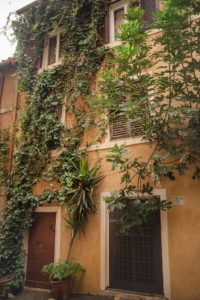 A couple of years ago, property pages across the globe picked up the story of a former Dominican monastery in picturesque Modigliana that was on the market for the sum of one Euro. It's an extreme example, but it demonstrates why so many people are tempted to enter the Italian property market by purchasing a fixer upper. Here, we offer some tips for making it happen and avoiding making any decisions you later regret.
Understand the scale of the task
That particular property was priced at one Euro for a reason. The sellers, in this case the local council, wanted to ensure it would be preserved and that would mean someone investing up to two million Euros into its restoration. Even at a purchase price so low, it would likely be a labour of love and might need more investment than its ultimate resale value.
Most buyers will be looking to spend five or six figures on their fixer-upper, so understanding the nature of what's needed is vital. Spend a little on professional inspections. Modernizing kitchens, rewiring and redecorating are inevitable costs that you can calculate upfront. But when it comes to issues like restoring water damage or addressing subsidence, you'll need an expert to tell you the extent of the problem and the likely cost.
Communicate with the local authority
Be under no illusion, Italian local authorities can be highly bureaucratic. As a general guide, you will usually be allowed to extend a property by up to around a third. But you will need a professional surveyor to draw up the plans, then you must submit them to the correct authority, pay the fee and then be ready to wait for a decision.
For a large scale project like the one we saw above, the fee could easily run to €10,000 or more and you might have to wait six months for a decision. Of course, if you are renovating an apartment or town house, it will be less painful!
Set a schedule
With the necessary permits in hand, you will be eager to get started. If you have the skills to do some of the work yourself, and only need to bring in contractors for specific tasks like laying concrete or installing gas and electricity, all to the good.
H
owever, if you will be relying on a team of builders and contractors to do most of the work, strongly consider employing a local project manager to oversee things. This is especially important if you don't speak good Italian or if you are inexperienced in property renovation. Schedules and deadlines will be expected, and if you don't set them, you can't be surprised if nobody sticks to them! Penalties for delays are not unusual, as long as you are transparent from the outset and everyone is clear on what is to be done when.
Your Italian dream
A fixer upper is a perfect way to acquire your own unique slice of Italy. Just be sure to follow the above tips, to ensure your Italian dream doesn't become an Italian nightmare.