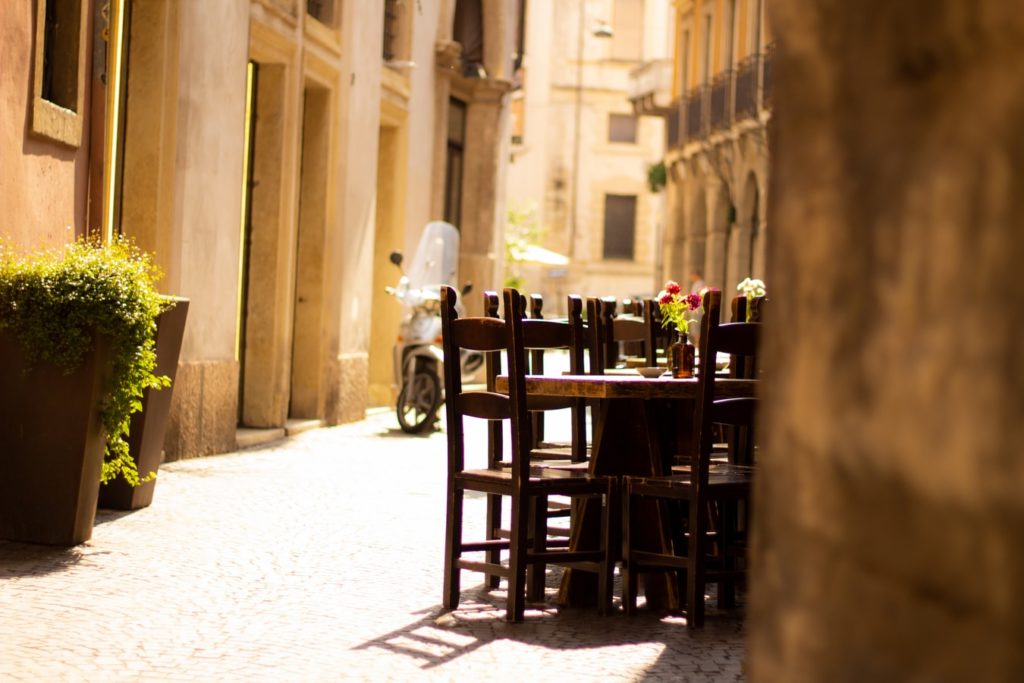 Italy remains one of the most popular destinations in the world with more than 420 million visitors flocking to the country in 2017 in search of adventure, romance, and good food. Italy, and the Tuscan capital of Florence in particular, is not only known for its rich culture, Renaissance art, and mind-blowing architecture but also its love for kids. Not only are you likely to encounter countless Italians leaning into your stroller to peep at and talk to your baby, but you also don't have to worry about being turned away at any of the restaurants in the city. That being said, there are a number of things to be aware of before traipsing across the city looking for the best crostini and gelato with your children in tow.
Any obstacles are completely unintentional
Although your entire family will always be made to feel welcome when you arrive at an eatery in Florence, there are some cultural and completely unintentional hindrances that may be frustrating. Just about every place you will visit in the city has at least a few steps leading up to its entrance. If you have a stroller it is best to not try and navigate the stairs alone but rather ask for assistance. Make sure your stroller is not only lightweight and suitable for navigating the cobblestone paths, but also boasts protection against the sun as well, as the last thing you want, is a baby with sunburn after a day exploring the city.
Don't underestimate an Italian summer
It can get very hot in Florence during summer and because the Italians aren't huge fans of air conditioning, it is best to find an eatery that either has a couple of ceiling fans or enough fresh air circulating through open windows and doors to prevent your little one 9and yourself) from overheating. Apart from the steps and the weather, another obstacle you may be faced with when dining with small children is the lack of dedicated kids' menus. Thankfully, despite these menus being extremely rare, there is usually plenty of child-friendly meal and drink options on the standard menu in most establishments.
You will be spoilt for choice
When seeking out a child-friendly eatery in Florence, you will definitely be left spoilt for choice. If it is American-style baked goods, salads, and sandwiches you are after, head on over to Mama's Bakery at Via della Chiesa for delicious fare, friendly service as well as a dedicated kids' play area and picturesque courtyard. If you are looking for more traditional cuisine, head on over to Trattaoria Sabatino, where young and old can dine in a homely, welcoming space. Here, adult diners can expect to indulge in a range of local delicacies. such as Bistecca Fiorentina and Tagliatelle Al Pomodora while the kids can enjoy a bowl of freshly-made ravioli.
If you are looking to travel to a child-friendly city with countless eating establishments just waiting to welcome your entire family, Florence should be at the top of your list. Regardless of where you find yourself in the beautiful Tuscan city, you are bound to make countless memories while indulging in delicious food with your family.