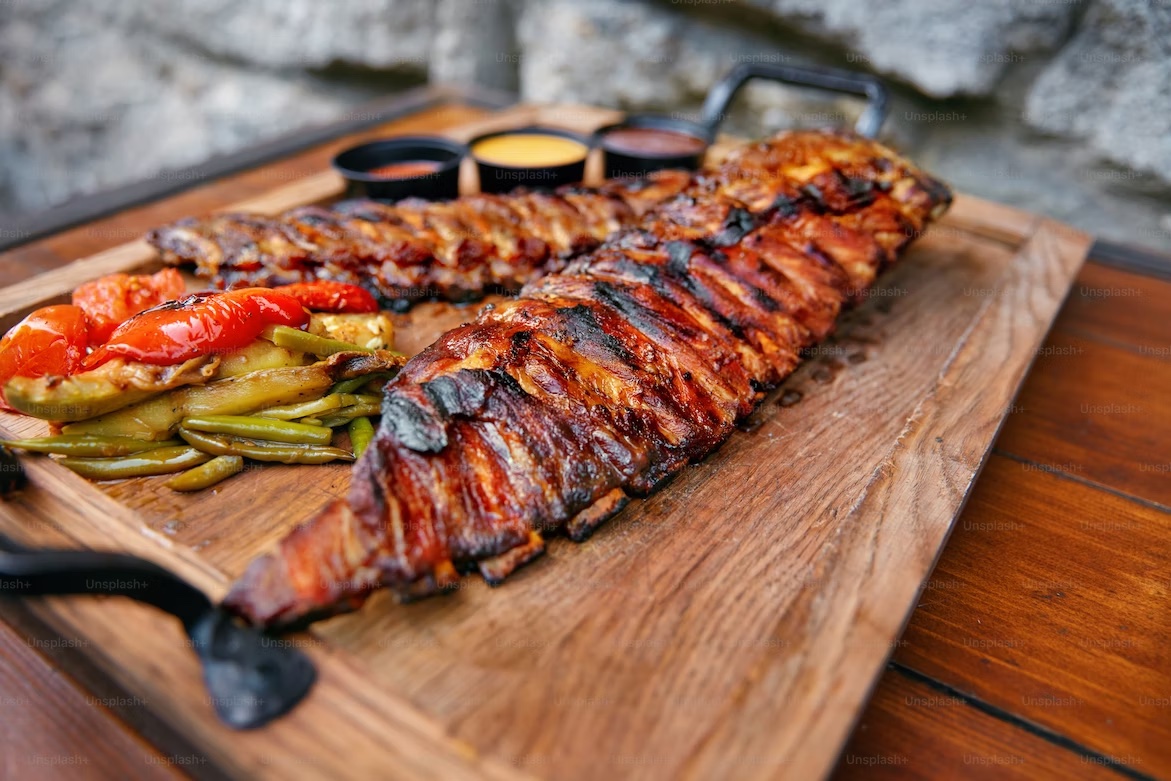 Summer is, without a doubt, the preferred season for firing up the grill for most of us. But when you think about it, barbequing during the autumn season may be more fun and enjoyable than summer grilling. Unlike summer's scorching temperatures, fall's mild and cool weather makes standing in front of a gas or charcoal grill a pleasure. In Italy, autumn starts from September to November. By October 2023, it is predicted that there will be no heat and humidity during daylight hours. Hence, this would be the perfect time for grilling meats or fresh produce and indulging in fall flavours. Apart from the pleasant weather though, there are other reasons why you should consider autumn barbequing in Italy– here are just a few to inspire you to keep grilling throughout the fall.
Harvest Season for Flavourful Produce
Travel experts say that fall is the perfect time to visit Italy because it's harvest season in most parts of the country. In Tuscany, for instance, not only is it the ideal time to harvest grapes to make wine, but it's also the best time to gather olives to make good quality olive oil. You can also go foraging for mushrooms, which are plentiful during this year, as well as go truffle hunting. Bitter greens, pumpkins, Tuscan kale, Swiss chard, spinach and root vegetables like potatoes and carrots are also in season throughout the country in fall, and all of these fresh produce can be used to prepare a healthy autumn barbeque.
For example, you can brush extra virgin olive oil onto sliced pumpkins before grilling to make a tasty side dish for grilled meat. Meanwhile, mushrooms like porcini, oyster mushrooms, or chanterelles can be skewered and basted with some olive oil, balsamic vinegar, a bit of lemon juice, and some salt and pepper while grilling. This can be a good option for your vegetarian or vegan loved ones so everyone gets to enjoy your autumn barbeque. Meanwhile, greens can be added to soups or made into a salad. Before grilling vegetables or meats, make sure to keep barbeque safety in mind to avoid accidents. Never use an accelerant, like gas or lighter fluid to make a fire. Also, make sure to preheat the grill to ensure that all your food will be evenly cooked.
Access to Wild Game
In certain parts of Italy such as Umbria and Tuscany, wild game meats like wild boar, venison, pheasant, hare, duck, and goose are commonly consumed during the autumn season. Restaurants in these areas start adding these game meats into their menus by late September, and they are often made into rich, warming stews and served with pasta or polenta. If you're a licensed hunter, you may hunt in the regions mentioned above, as well as in Sardinia, and prepare the meat yourself for your barbeque. Think about making grilled wild boar steaks, grilled venison brushed with herb butter, or grill a whole duck that has been pre-seasoned with salt and pepper.
Autumn Fruits for Juices and Italian Cocktails
During the fall in the Amalfi Coast, you'll notice that the verdelli lemon trees in the area are heavily laden with fruit that are ripe for the picking. You can use these sweet-sour lemons to make limoncello or lemonade, which goes perfectly with grilled meats. You can also slice the lemons thinly and place them in a pitcher of water to make flavored water.
Pomegranates are also plentiful this time of year, so consider making an Italian Pomegranate Fizz, or a Pomegranate Italian Paloma to sip while enjoying barbequed food. To make a Pomegranate Fizz, simply mix a tablespoon of pomegranate seeds with a tablespoon of Campari in a champagne flute, then fill the glass with chilled champagne. Meanwhile, to make an Italian Paloma, mix 1 part tequila with 1/2 part Campari, 1 part of grapefruit juice, and 1/2 part pomegranate juice in a tumbler. Fill a tall glass with ice, then pour the juice and liquor mixture over it. Add 1 tablespoon of pomegranate seeds, then fill the rest of the glass with sparkling water.
Having access to flavourful produce, wild game, and succulent fruit during the autumn season in Italy makes it the perfect time to have a barbeque. Consider these ideas for a fun time grilling in the fall.