Made in Italy: The International Home of Today's Hottest Eyewear Designs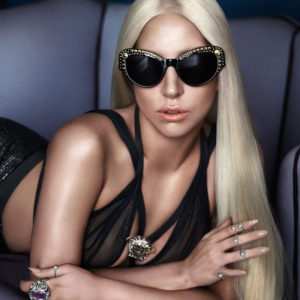 It's hard to recall a time when Italian designers produced garments exclusively. Versace, Armani and Gucci diversified their lines and many found success in accessories. While handbags, shoes and jewelry made natural line extensions, it was practical eyewear in the form of frames and sunglasses that elevated Italian design to its current popularity courtesy, in great measure, to Italy's high-powered fashion firms. Which houses shine? Find out as we showcase the best of the best so you understand how expansive the Italian sunglasses and eyeglasses market has grown over time.
Armani
Giorgio Armani's fashion empire is so diverse, it's easy to understand why, after focusing strictly on haute couture for decades, he began putting his signature spin on watches, jewelry, shoes and a popular line of Italian eyeglasses that have kept this Italian designer's branded looks atop "must own" lists since 1975. Headquartered in Milan, you can expect to see a growing number of new eyewear designs just about everywhere you shop, from high-end boutiques to big box stores.
Laura Biagiotti
Give this Italian designer kudos for being more than just a pretty face. Studying archaeology and literature in Rome, she found working in her parent's dressmaking business to be much more appealing, so she gave up digging and started designing, hosting her first runway show in 1972. These days, the Biagiotti logo on Italian sunglasses says plenty about a wearer's taste, though the brand can be harder to find than its competitors.
Bottega Veneta
When this fashion house opened its doors in Vicenza in 1966, Italy's long history of leather craftsmanship lead the company's product line. Ultimately, leather gave way to other textiles, thus this firm became a full-fledged atelier known for luxe couture. It's likely the founders of Bottega Veneta had no clue that the company's small but stylish line of Italian sunglasses would become such hot sellers, but BV has become quite the player in the luxury eyewear market.
Bvlgari
If you wonder why that "V" is firmly planted between the B and L, it's an homage to Rome's glory days where togas were the couture of the era. Unlike other Italian design houses, this luxe brand was launched in Rome in 1884 to produce jewelry and accessories rather than garments, so adding glass frames and sunglasses to their gallery of offerings was a perfectly natural step. Identify Bvlgari styles by a distinguishing cat eye shape and hidden logo embellished on frames that suggest membership in a private club. Togas not required.
Roberto Cavalli
Roberto Cavalli's design sensibilities could never be called "safe." This Italian designer never met an exotic print he couldn't morph into a garment and he was the first high-end Italian designer to sand-blast jeans. Not every haute couture legend has a fine art background. Nor do their works of art hang in Italy's Uffizi Gallery. So while the Roberto Cavalli eyewear line is small, designs are true works of art courtesy of this talented designer.
Dolce & Gabbana
Domenico Dolce and Stefano Gabbana met while working for a luxury fashion house in 1980, and by 1985, launched their line of ready-to-wear collections of garments and shoes. D&G diversified into accessories and among the most successful niche of all has been their eyewear division. More affordable than some Italian eyewear brands, D&G styles can be found at retail stores, opticians, glasses boutiques and Internet sites.
Fendi
Rome has been home to the luxury fashion house Fendi for longer than most fans of Italian products realize. Launched in 1925, Fendi's product lines were diversified from the get-go; timepieces, fragrances, furs, shoes and accessories, so adding Italian eyeglasses to the mix grew the brand exponentially. Availability? Fendi designs are everywhere you look, from discounters to specialty shops, so even those on small budgets can wear this brand.
Gucci
The unique shapes and materials that distinguish Gucci designs from other high profile Italian eyewear giants are evident with every frame and lens. Founded by Guccio Gucci in Florence around 1921, the brand grew to be so successful, publications "Business Week" and "Interbrand" listed Gucci among the world's top global enterprises, which is why boutiques, optical shops and eyewear retailers always stock the latest Gucci introductions.
Miu Miu
Visiting the Miu Miu eyewear collection on the company's website is like browsing the freezer case at an ice cream emporium. It's almost impossible to pick from a menu with so many delicious choices. As a fully-owned and operated wing of Prada, Miu Miu is headquartered in Italy's fashion mecca, Milan, and specializes in unique, attention-getting Italian eyeglasses that appeal to every taste under the Tuscan sun and beyond.
Persol
While fashion houses expand their lines to include everything from gowns and shoes to bags and perfume, Persol remains committed to the manufacture of Italian sunglasses, and from all indications, that isn't going to change any time soon. Founded by Carlo Giuseppe Ratti in 1917 and now a Luxottica Group brand, this company's name "per il sol" (for the sun) is the perfect name for a firm specializing in fashionable shades sold by diverse retailers in every style, shape and price a shopper could wish for.
Prada
Mario Prada launched his house of fashion in Milan just before World War I broke out, so he took a risk by producing luxury goods like leather handbags, shoes, ready-to-wear and travel accessories when Europe was on the brink. But Prada's fashion sense and talent gave him confidence to forge ahead, and despite turmoil, his label survived to lead Italy's fashion scene. Now a leading producer of distinct eyewear, Prada's sultry, statement-making, attention-getting sunglasses and frames set trends—and isn't that what Italian fashion is all about?
Valentino
Not every member of this impressive family of Italian designers has been immortalized on film, but Valentino Garavani was the subject of the documentary "The Last Emperor." The title refers to Valentino's long-standing presence on the Italian fashion scene that makes him a bonafide legend. At 80-something, Valentino proves that you can teach an old dog new tricks, thus his annual sunglasses collections have rocketed to popularity thanks, in part, to distribution to international boutiques, retail stores and on Internet sites.
Versace
After Gianni Versace died, his sister Donatella assumed the company reins and turned an already-thriving fashion empire into one that's world-renowned. Who doesn't recognize the look and logo? Cutting-edge style, a huge celebrity following and multiple eyewear lines that run from the affordable to the outrageous make the House of Versace the brand to beat in the burgeoning world of designer eyewear that calls Italy its capital.
Last updated on September 25, 2023 6:15 am