Popular sports in Italy
Read all the latest Sport news from Italy
Many sports are played in Italy today, here's a short list
Soccer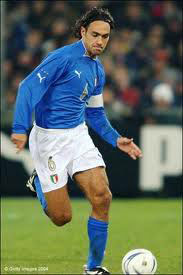 Perhaps the most popular sport in the world is also the most popular in Italy as well.
The Italian national team has won the World Cup four times (1934, 1938, 1982 and 2006), while major Italian clubs frequently compete at a high level of European competitions.
Other forms of football were played in Italy in ancient times, the earliest of which was Harpastum, played during the times of the Roman Empire.
This game may have also been influential to other forms throughout Europe due to the expansion of the Empire, including Medieval football in England.
Read all about Italian football here.
Cycling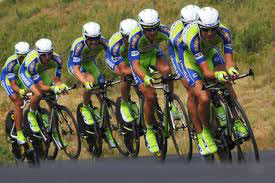 Another very popular sport in Italy, mostly due to the fact that "Giro d'Italia" has brought international athletes to towns and villages in Italy, north to south.
Italians have won more World Cycling Championships than any other country except Belgium.
Famous athlets are Gino Bartali, Fausto Coppi, Felice Gimondi, Alfredo Binda.
Basketball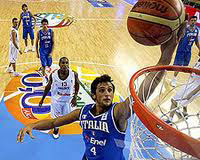 Pallacanestro is a sport gaining rapid popularity in Italy, although national teams have existed since the 1950s.
The nation's top pro league is widely regarded as the third best national league in the world after the American NBA and Spain's ACB.
In some cities, (Bologna, Siena, Pesaro or Varese) basketball is the most popular sport.
Auto Racing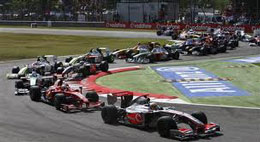 When you think of auto racing you think of Ferrari.
Auto racing receives much attention in Italy, while the nation is host to a number of notable automobile racing events, such as the famed Italian Grand Prix.
The Italian flair for design is legendary, and it should come as no surprise that Ferrari has won more Formula Ones than any other manufacturer.
Tennis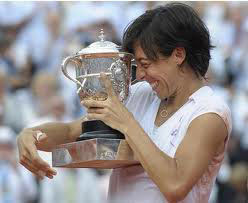 In Italy has been a favorite sport for a long time and Italian tennis players have won several gold medals, Tennis tournaments have significant followings near courts and by television.
Italian professional tennis players are almost always in top 150 world's ranking of male and female players.
Beach tennis with paddle racquet was invented by Italians and is very participated sport.
Winter sports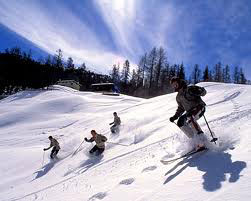 Italy also excels at winter sports with champions in ski and luge winning the gold medal.
There are about 2 million skiers in Italy, mostly from north and center. Famous athletes are Alberto Tomba, Deborah Compagnoni and Isolde Kostner
Other popular sports in Italy are: Motorcycle racing, Cricket, Volleyball, Golf, Roller Hockey, Water sports, Equestrian sports, Baseball and American Football.
More information about sports in Italy can be found at wikipedia