Vacation Villas in Italy are the Perfect Cure for Bedroom Blues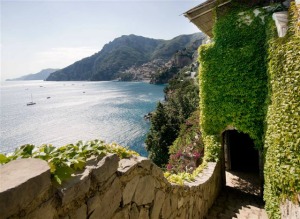 When the old bedroom blues have you feeling down, sometimes the best cure is a change of scenery, and nothing is more romantic than a trip for two to rediscover your attraction against the breathtaking backdrop of the Italian countryside. Now, vacation is a time to do what you want, but hotels don't give you anywhere near the right atmosphere for rekindling your love life. A luxury Italian villa, on the other hand, offers you the perfect blend of the regional lifestyle while evoking a sense of solitude and relaxation that no hotel room could ever compare to.
The beauty of Italy is that each cafe, restaurant, or scenic view has the power to spark a warm memory that neither of you will ever forget. Italy is a country known worldwide for its colorful history and incredible cultural background, and nearly every vacation spot in the country is virtually steeped in the splendor that created this rich heritage. The luxury vacation rentals embody this same cultural flavor and romantic atmosphere, making them the perfect cure for those bedroom blues. If you don't want to go out, go ahead and stay in! Enjoy everything your villa has to offer in comfort and luxury, the way Italian getaways are supposed to be experienced.
If your plans don't include staying indoors all day with the curtains drawn, you couldn't pick a more perfect location than Italy. No matter what you expect out of a vacation, you can find it in this Mediterranean paradise. Italy villas are conveniently located in every major Italian town and village, from Florence, to Venice, to Rome, to Tuscany, not to mention the entire Amalfi Coast and the southern islands. Make your vacation something truly special and book a luxury villa rental to spend your evenings in.
One of the most important aspects of renting an Italian villa is knowing how you would like to spend your time. Unlike the villas in the Caribbean, where nearly everything is just a short walk away from the beach, the villa locations in Italy are more spread out. With just a few miles you can experience a dramatic change of scenery, from the heart of Florence to a small secluded villa a mile from the nearest main road. This gives everybody something to choose from, and is what makes Italy such a diverse and entertaining region.