Book your airport parking early to make savings of up to 60%
Taking a trip abroad entails many challenges. Not only do we need to book our destination, having considered various options especially if the trip is for a holiday, we have to consider all of the other various parts that go towards a enjoying a hassle free journey. The flights need to be booked and times checked to ensure there will be enough time to get to the airport, park the car and arrive at the terminal in good time to check in and fly off.
Arriving at the airport in your own vehicle is the most convenient way to travel, you don't need to worry about carrying heavy luggage on and off public transport, loosing site of children or waiting for a taxi that might not arrive on time or at all.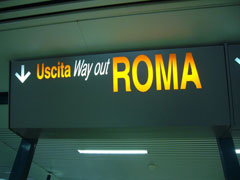 The best way to ensure you get the most out of airport parking is to book it the minute you know your flight times. Booking online with an airport car parking aggregator which compares prices from all of the parking providers and displays all of the parking options is the most cost effective and the least time consuming way to do it.
Airport parking is a whole industry of its own with the major parking providers down to the smaller operations whereby one family owned company has a car park which it runs as part of the travel industry. Most car parks are open 365 days a year and offer an almost round the clock service for passengers who park their car and require a transfer service to the terminal.
Some car parks are "on airport" and these are usually more expensive then the "off airport" parks as you pay for the convenience of just taking a short walk to the terminal. Off airport car parks can be miles from the airport but with the airport transfer busses to ferry people along, it is just a matter of adding a bit more time to your journey.
Meet and Greet is the most convenient and stress free way to ensure you arrive refreshed and ready for take off. You arrange in advance with the parking provider to meet you at the entrance to the airport and they take your car away and park it in a secure compound until your return. When you arrive back and you have contacted the parking company, your driver will appear with the car and all you need to do is drive off.
Not all of the parking options are available all of the time, to ensure you book at the cheapest possible price, much cheaper than the turn up rate, you should pay for your parking well in advance and take advantage of the Super Saver rates, but be aware these rates are often non refundable, thus ticking one more "must do" off the list.
Article written by Helen North from the Heathrow airport parking team at best-airport-parking-deals.co.uk