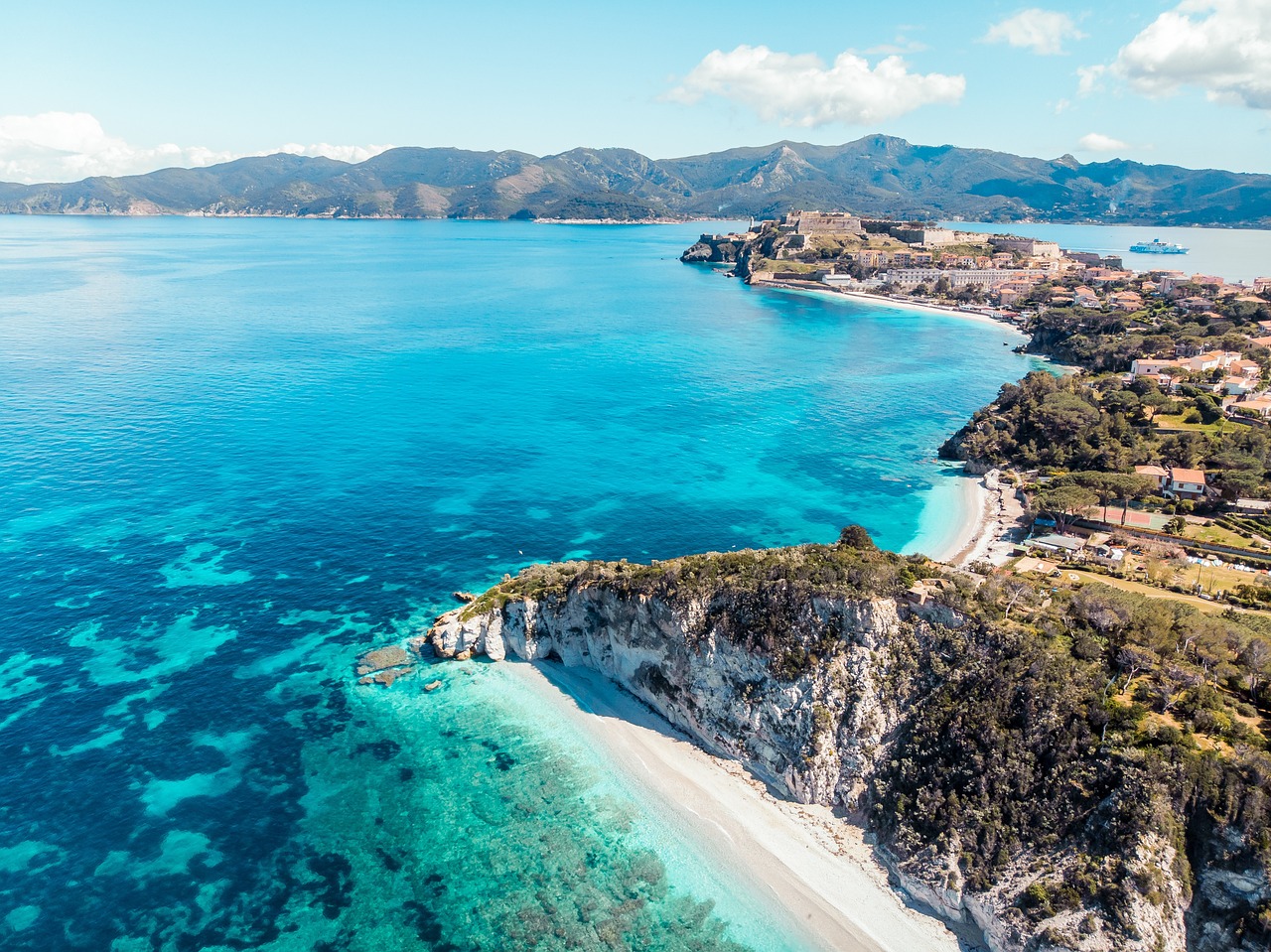 Tuscany, a region renowned for its stunning landscapes, rich cultural heritage, and delectable cuisine, is also home to a collection of breathtaking beaches along its picturesque coastline. Nestled along the Tyrrhenian Sea, these beaches offer visitors a remarkable blend of natural beauty, charming coastal towns, and a Mediterranean atmosphere. In this article, we will embark on a journey to explore the enchanting beaches of Tuscany, uncovering their unique characteristics and the experiences they offer.
Versilia: The Glamorous Coastal Escape
Located in the northernmost part of Tuscany, Versilia is a popular destination known for its glamorous beach resorts and vibrant nightlife. The long stretch of sandy beaches, backed by the majestic Apuan Alps, creates a captivating setting. Versilia's main towns, including Viareggio, Forte dei Marmi, and Pietrasanta, offer a blend of luxury, art, and entertainment. From sunbathing and swimming to exploring the elegant promenades and indulging in haute cuisine, Versilia is the epitome of seaside sophistication.
Elba Island: A Natural Paradise
Off the coast of Tuscany lies the exquisite Elba Island, known for its crystal-clear turquoise waters, pristine beaches, and rugged landscapes. This island, famous for being Napoleon Bonaparte's exile location, attracts visitors with its secluded coves, such as Cavoli and Sansone, as well as its lively beach towns, such as Marina di Campo and Porto Azzurro. Elba offers opportunities for diving, snorkeling, and hiking, allowing visitors to immerse themselves in its natural beauty and serene atmosphere.
Maremma: Untamed Beauty and Tranquility
Maremma, a coastal area in southern Tuscany, is an unspoiled gem with its wild landscapes and uncrowded beaches. Here, nature takes center stage, and visitors can explore the Maremma Regional Park, a vast nature reserve that stretches along the coastline. The beaches of Maremma, such as Marina di Alberese and Cala Violina, boast soft golden sands, clear waters, and an aura of tranquility. With its combination of pristine beaches, charming medieval villages, and authentic cuisine, Maremma offers an idyllic retreat for nature lovers.
Argentario Peninsula: The Allure of the Sea and the Mountains
Jutting out into the Tyrrhenian Sea, the Argentario Peninsula is a captivating blend of rocky cliffs, lush Mediterranean vegetation, and picturesque coastal towns. Porto Santo Stefano and Porto Ercole are the peninsula's main hubs, offering scenic views, lively marinas, and delightful waterfront restaurants. The beaches here, such as Feniglia and Giannella, captivate visitors with their soft sand and azure waters. The Argentario Peninsula also provides opportunities for boat trips, water sports, and exploring the nearby Giglio Island.
Castiglione della Pescaia: A Charming Coastal Haven
Situated on the southern coast of Tuscany, Castiglione della Pescaia is a charming seaside town that combines a medieval village atmosphere with breathtaking beaches. The town's main beach, Castiglione della Pescaia Beach, offers a wide expanse of golden sand, lapped by crystal-clear waters. From here, visitors can admire the panoramic views of the town's ancient castle perched on a hilltop. With its relaxed ambiance, delectable seafood, and proximity to the charming Maremma region, Castiglione della Pescaia is a favorite among locals and tourists alike.
Conclusion
The beaches of Tuscany present a captivating fusion of natural beauty, cultural heritage, and seaside charm. From the glamorous resorts of Versilia to the untouched wilderness of Maremma, each beach along the Tuscan coastline offers a unique experience. Whether seeking relaxation, adventure, or a taste of authentic Italian coastal life, Tuscany's beaches provide an alluring destination for travelers. With its enchanting landscapes, warm Mediterranean climate, and a rich tapestry of coastal towns, Tuscany's beaches are truly a paradise waiting to be explored.
Last updated on October 2, 2023 1:47 am