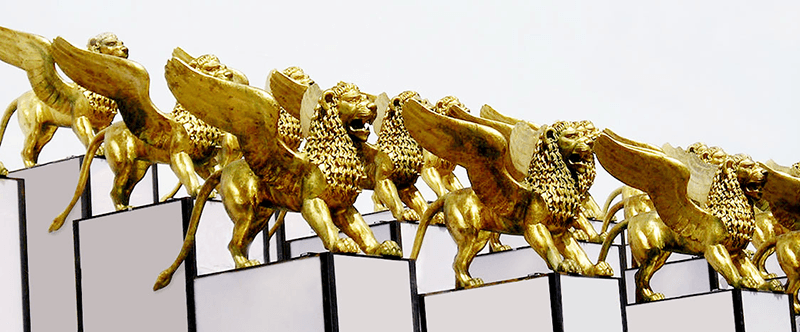 The oldest film festival in the world, the Venice Film Festival was founded by Count Giuseppe Volpi in 1932 as the "Esposizione Internazionale d'Arte Cinematografica." It has taken place in the Autumn of the year for more than 75 years, showcasing great works of film, honoring experts in the industry, and entertaining appreciative audiences from around the globe. Not only do film aficionados love this festival but also the festival has gained critical acclaim as one of the most prestigious film festivals in the world.
Getting There
Screenings are held in the historic Palazzo del Cinema on the Lungomare Marconi on the island of the Lido, Venice, Italy. If you're coming by train, here's what you should do. After arriving at the railway station of Venezia S. Lucia, board a vaporetto (boat) for the Lido (ACTV public transport routes 51/52). Exit at Lido/S. Maria Elisabetta. If you're coming by car, take the Venice exit off the motorway and follow signs for Venezia-Lido. Next, board ACTV traghetto (ferry) to take you to the Palazzo del Cinema. If you're planning to come by air from the Marco Polo airport, take the Alilaguna boat and exit at Lido S. Maria Elisabetta stop.
If you need an affordable accomodation on the island of the lido, we recommend CheapHotels.org
To get tickets, you can either purchase them online and print your emailed pdf formatted tickets and bring those with you to the screenings, or you can purchase any remaining tickets at the box offices of the Venice Film Festival the day before the screenings. All tickets are non-refundable, and no one younger than 18 will be permitted into the screenings.
History and More
In its seventh decade, the Venice Film Festival has long been known as an early predictor of winners for other prestigious awards worldwide-especially the Oscars in Hollywood. The Venice Film Festival features several principal awards, including: the Leone d'Oro (Golden Lion) which is given to the best film at the festival; the Coppa Volpi (Volpi Cup) which is awarded to the best actor and actress; the San Marco which is given to the best film of the "controcorrente" (against the stream) section. Of course, there are numerous other accolades given during the festival such as awards for best Digital Cinema, best 3-D work, best Short Film, etc. One award that is quite coveted is the President of the Italian Senate's Gold Medal which is presented to a film that emphasizes civic values and human solidarity.
The Venice Film Festival is full of rich history and set in one of the most romantic cities in the world. This is one event you won't want to miss…