An Extended Look into Italian Classical Music and Opera

For many centuries, Italian classical music has been the center of music in Europe. The types of romantic melodies that are known to have been created in this area of the world are still important pieces of Italian classical music heard around the world today.
In fact, Antonio Lucio Vivaldi, a great Italian composer, wrote the Four Seasons, which is one of the most important Italian classical music pieces around the world. Vivaldi is most recognized for his red hair and violin concertos, and he also composed over forty operas during his time in the spotlight.
The Beginning
During the Middle Ages, Italian classical music that was often lacking any type of lyrics, transformed into a deeper form of expression across the nation. Songs during this era were still similar in sound, but softly spoken Italian words accompanied each melody.
As we moved into the Renaissance period, harmony in Italian classical music became something that was preferred rather than a single layer of sound. This is the period that is widely recognized as the birth of the Italian opera we know today.
Opera
Most Italian opera can be separated into two periods, one is the Baroque period and the other the Romantic period. The Baroque period was mostly seen in the 1700s, and was a form of music that used chords and scales to create unique harmonies and melodies for the time period.
As we entered into the 1800s, our love for music and the culture surrounding opera music progressed, and opera houses began popping up around cities such as Milan and Naples. This period of time was mostly a transitional period that gave birth to new sounds and creations that were expressed on the stage.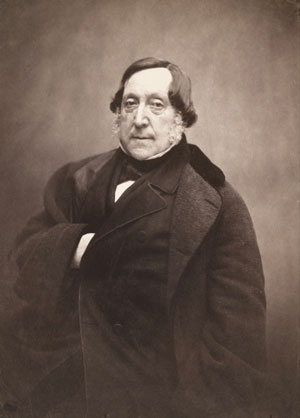 The Opera Composers
Gioacchino Rossini was one of the first Italian classical music composers during this period of time to introduce emotions into his works of art.
His first successful attempt at this was "La Cambiale di Matrimonio," which was created in 1810. He also wrote "The Barber of Seville," and "La Cenerentola," which are still very popular pieces of opera music that are enjoyed to this day.
This creative theater that was able to invoke your imagination and bring forth emotion as you listened to the music being played was a way for the composers to express themselves, etched a path into the world of music of the next century.
The 1900s, which is commonly referred to as the Romantic period of history, was a time when art performances were in high demand. In the 20th century, the style of European and Italian classical music and opera changed a bit, but there were still many amazing Italian composers who shined during this era.
Giacomo Puccini is one of the greatest opera composers of this time; in fact, his musical creations are the bridge that connects the two periods of time. He is a highly regarded in the world of opera, as his creations, "Madama Butterfly" and "La Bohème," are still considered masterpieces to this day.
In fact, they are two of the most performed operas in America, which is quite a feat for any composer. Other famous pieces written by Puccini are "Manon Lescaut", "Turandot" and "Tosca."
As you study the history of Italian classical music and opera, you will come across several key composers who have had a major musical impact on the music of today.
Regardless of their range, the 20th century gave birth to countless musicians who created Italian classical music masterpieces that we enjoy listening to today.
Opera Singers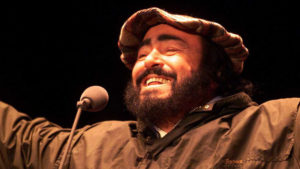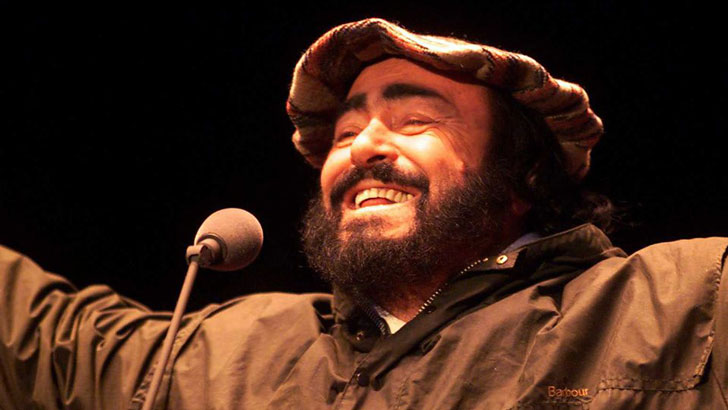 A performer that will never be forgotten is Luciano Pavarotti, an Italian tenor that was loved by many music enthusiasts. As one of the three great tenors of this period of time, he became most famous for his portrayal of Puccini's masterpieces, but he was also well known in other opera roles.
Throughout his lifetime, Pavarotti was well known as one of the best tenors in the world; in fact, he was so successful that he holds the Guinness book of world records title for having the most curtain calls as well as sharing the best selling classical album with Plácido Domingo and José Carreras.
Pavarotti's last performance was at the 2006 Winter Olympics, which were held in Italy. During this performance of "Nessun Dorma," he received the longest standing ovation that anyone received that night. Sadly Pavarotti died the following year while fighting a battle against pancreatic cancer; he was 71.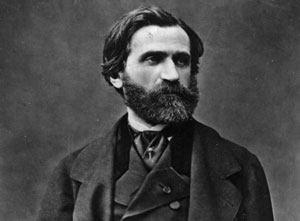 Another great inspiration from this period of time that was part of the opera scene for more than seven decades is Italian soprano, Magda Olivero. Her voice featured an unbelievable range that many opera singers could only hope to hit.
As she performed on the stage, you could hear her sing such pieces as Verdi's "La Traviata" and Francesco Cilea's "Adriana Lecouvreur." During her final performance she showcased her lifelong skills by singing a scene from Francesca da Rimini.
At the time of this performance she was 99 years of age, and she sang the piece beautifully. She was truly an amazing part of classic opera, but sadly her light blew out in 2014, which made her 104 years old.
Other famous opera singers are: Mirella Freni, Franco Corelli, Renata Scotto and Renata Tebaldi, Mario Del Monaco, Enrico Caruso, and Roberto Alagna, just to name a few.


The 20th Century and beyond
During the 20th century, there was a lot of change brought into Italian classical music, as it began a more experimental form of art. After the death of Puccini, in 1924, a lot of classical music began losing its strictly Italian essence, which gave way for other styles of European music to surface.
Even though this era of music left the spotlight, there are several other important composers from the 20th century era of Italian classical music that will always live on, such as Luciano Berio, Luigi Dallapiccola, and Luigi Nono.
The origin of classical Italian music and opera date back in our history for many centuries, but the true masterpieces, no matter what time period that they were created in, are still the masterpieces of today.
If you are not in tune with these classic creations, take the time to experience them for yourself.