A list of best-selling Italian music artists that have sold 100 million records or more
Italy has produced some of the most famous singers, first and foremost opera singers like Luciano Pavarotti, and pop singers such as Mina, Adriano Celentano, and Patty Pravo.
According to a study that involved collecting data from various sources such as Italian newspapers and magazines, archives, and top-selling lists, also called Hit-Parade in Italy, only 5 Italian singers have sold more than 100 million records. To date a total of 145 Italian music artists have sold more than 5 million records.
So, here they are, the 5 top-selling Italian music artists.
Mina: 150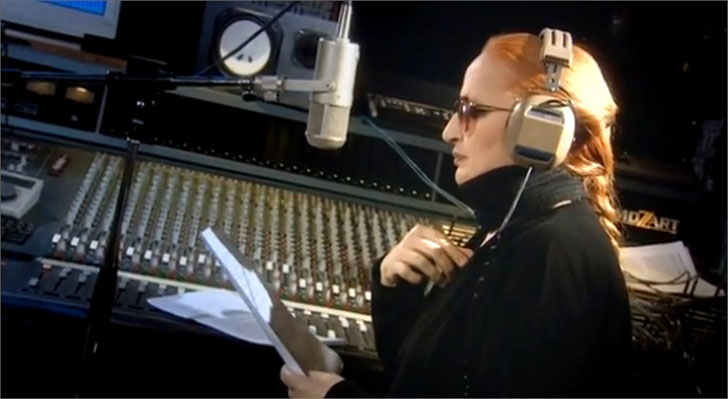 Mina has been performing since 1958, starting as a pop-rock singer (Baby Gate) and evolving into the most admired female singer in Italy, spanning genres such as jazz, blues, religious chants, and opera. She's been compared to the Italian Barbra Streisand, among many attributes. In Italy Mina was nicknamed "La tigre di Cremona", the tiger from Cremona, her native city in the region of Lombardy. Although retired from public appearances since the late 1970s, she continues to produce albums annually, and her voice hasn't changed much. She's still the best Italian music artist. Watch Mina performing "Oggi sono io" in studio, the day after listening to the song written by Alex Britti just once, stunning!
Adriano Celentano: 150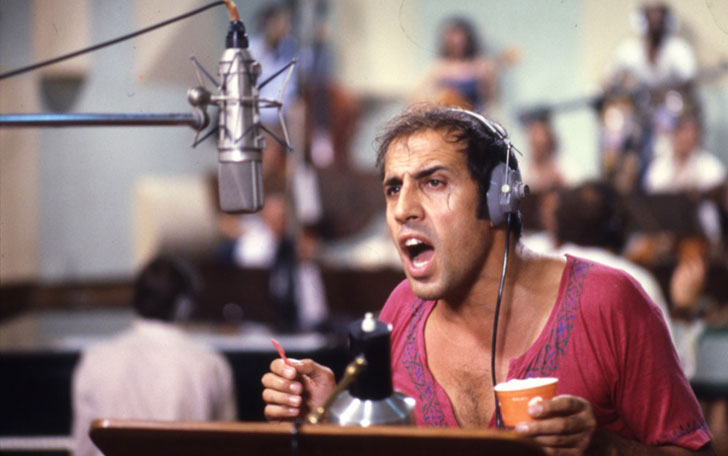 Adriano Celentano, a good friend of Mina, was called "Il Molleggiato" for the way he moved on stage during his first years as a rock singer, singing American rock-and-roll, and dancing like Elvis Presley. He became extremely popular in the late 1960s with "Il ragazzo della Via Gluck", a semi-biographic story of a kid growing up in the suburbs of Milan, moving to city and coming back after 8 years to find his house and friends gone because of progress. He's been performing for many years, recently at the Arena of Verona, drawing thousands of fans from around the world. He is credited for being the first rapper with the song "Prisencolinensinainciusol". Watch the video.

Patty Pravo: 110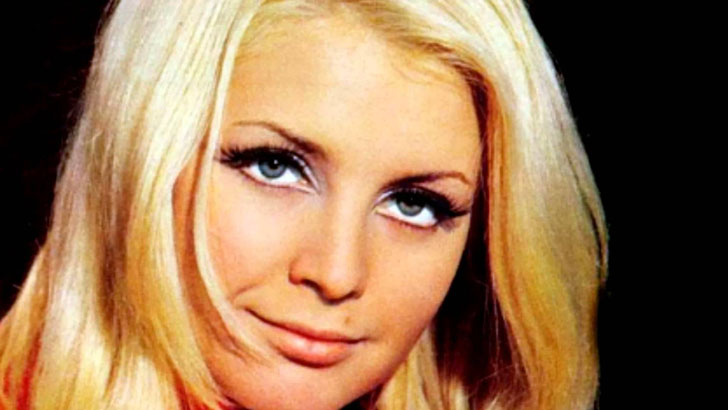 Nicoletta Strambelli, from Venice, gained popularity in the mid-1960s for performing at the famous Piper Club in Rome and following the current trends in both music and fashion of the late 1960s from London and USA. During her long career she had ups and downs, but as a phoenix, she's always come back, stronger than ever, still performing for millions of fans. Watch Patty performing her most famous song: "La Bambola".
Luciano Pavarotti: 100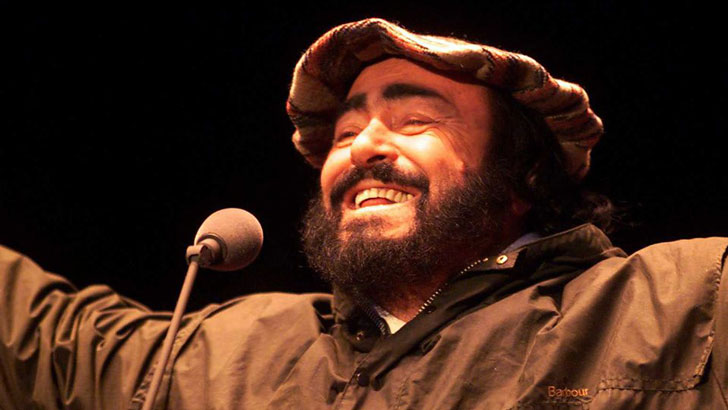 The beloved Luciano Pavarotti passed away in 2006, but he still remains the best-selling Italian tenor in all the charts. He began his career in 1960 performing operas by Giacomo Puccini and Giuseppe Verdi. His popularity has no borders. He's been able to unite many other artists to perform for charity, and his concerts, during his late years, were staged all over the world and featured many famous performers from different music genres. Watch Luciano Pavarotti performing "Nessun dorma" from Puccini's Turandot in Central Park, NY.
Toto Cutugno: 100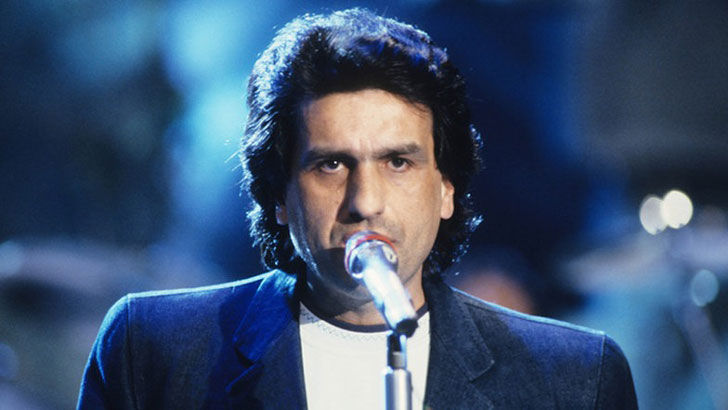 Toto Cutugno is an Italian pop music performer and author. He began his career in 1966 and became very popular in Italy and abroad with the song "L'Italiano"; he also won the Euro Song Contest in 1990 with the song "Insieme: 1992". Toto was born in Fosdinovo, a town in northern Tuscany by a Sicilian father and a home-maker. He participated in 13 Sanremo Festivals, often performing his own compositions. Watch Toto Cutugno performing "L'Italiano".


Italian Music Artists that have sold between 50 and 99 million records
Just because you need to know that too.
Andrea Bocelli – Period active 1994–present: 90
Umberto Tozzi – Period active 1968–present: 75
Pooh – Period active 1966–present: 75
Ennio Morricone – Period active 1946–present: 70
Laura Pausini – Period active 1993–present: 70
Domenico Modugno – Period active 1953–1993: 60
Eros Ramazzotti – Period active 1981–present: 60
Zucchero – Period active 1970–present: 60
Edoardo Vianello – Period active 1957–present: 50
Gianni Morandi – Period active 1962–present: 50
Rita Pavone – Period active 1962–2006: 50