Italian Jazz has been popular since the early 20th Century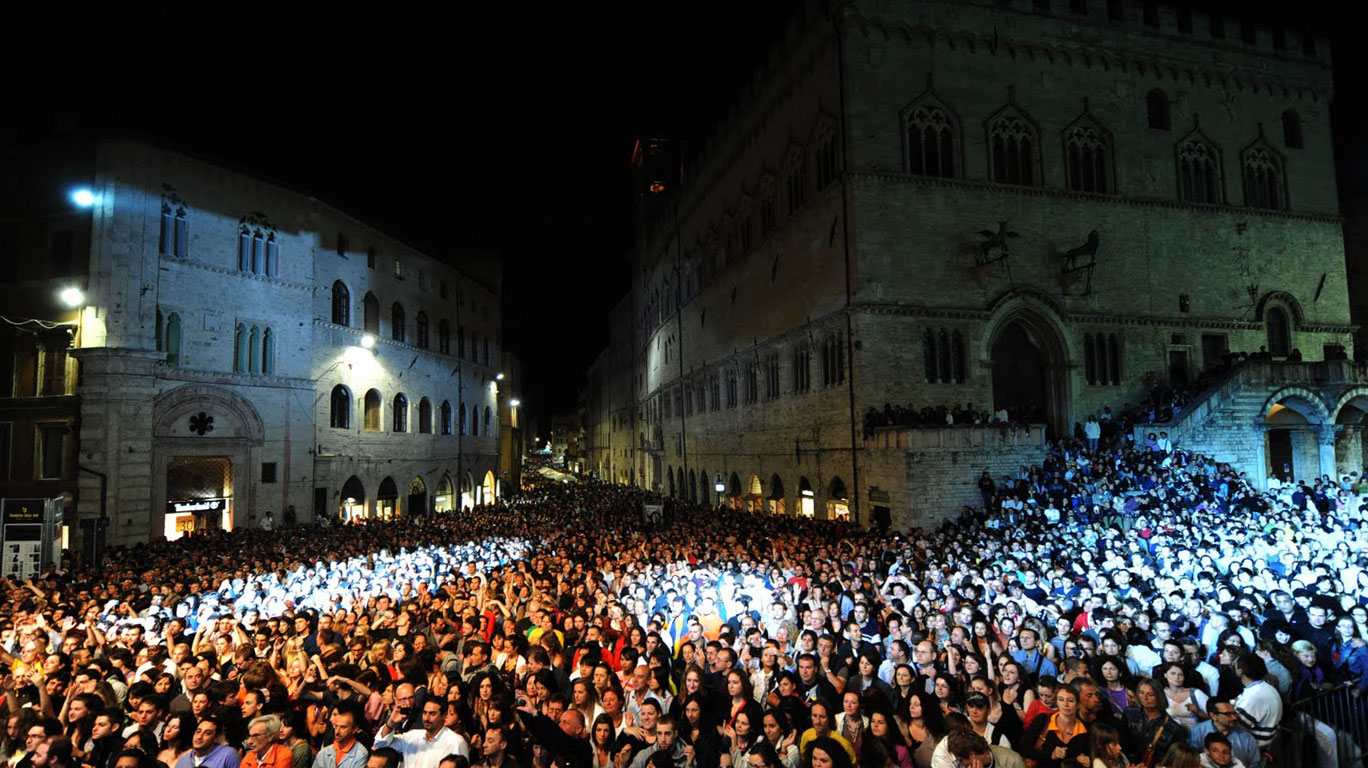 Jazz may have its roots in the United States, but the genre has been wildly popular in Europe after it was introduced in the early 20th century. This is nowhere more true than in Italy, where cities like Rome, Turin, and Milan have nurtured vibrant jazz scenes since the Second World War.
Melding classic American styles with regional influences and touches of traditional folk, Italian jazz musicians and composers have always brought something unique and innovative to the table. The heyday of big bands and swing dancing might be over, but the contemporary Italian jazz scene is still thriving. The country is home to first-class artists, rising stars in the genre, and numerous clubs and bars in every major city that cater to a jazz-loving audience.
Despite World War Two-era prohibitions against playing jazz, early Italian musicians such as Bruno Martino drew influence from American greats like Duke Ellington and Louis Armstrong and built a wide following, both in Italy and abroad. Current artists, however, have been successful in combining the classic with modern innovation.
Trumpeter Enrico Rava, one of the most well-known Italian artists, has pushed to the forefront of the European jazz scene by mixing New Orleans-style jazz with an experimental edge. Gianluca Petrella, another internationally acclaimed artist, is widely known as one of the best jazz trombonists in the world. Petrella, who hails from Bari, has accompanied the likes of Pat Metheny, but may be best known for his performances with his group, Indigo 4, and three collaborations with Enrico Rava.
Italy isn't just known for its instrumentalists. Any jazz fan should be familiar with the great Paolo Conte, a vocalist who began his career in the late 1960s and most recently released an album in 2014. Conte is known for his evocative compositions influenced by traditional Mediterranean melodies, and many of his songs have been used in films and commercials.
He's not the first to bring a uniquely Italian sound to jazz vocals; Maria Pia De Vito, considered by some to be the finest contemporary jazz singer in Italy, is known for combining traditional Neapolitan folk with free jazz. Others, such as Grammy Award-winning vocalist Roberta Gambarini, have partnered with well-known artists like Herbie Hancock to reinterpret the classics.
With such a talented roster, it's no surprise that Italy should be home to one of the most acclaimed jazz festivals in the world. Held twice a year in Perugia and Orvieto respectively, the Umbria Jazz Festival has hosted international superstars such as B.B. King and Wynton Marsalis, drawing thousands of visitors from all over the globe for ten days every July, and again in December.
The winter festival, occurring this year from December 28 to January 1, will feature hundreds of performers like its summer counterpart. Since its inception in 1973, the festival has proven so popular that other Italian cities have followed suit in hosting jazz showcases of their own. Of particular note is the Vicenza Jazz Festival, held every May, which includes a variety of sub-genres, from contemporary to acoustic to fusion, and draws concertgoers with headliners such as Herbie Hancock.
For jazz lovers who can't make it to a festival, it's easy to find a thriving club scene in almost any major city. Live jazz performance is alive and well in Italy, and club-goers have their pick of venues. Rome, in particular, is home to numerous celebrated clubs and bars, and fans will delight in the BeBop Jazz Club, a cultural center that hosts concerts from a variety of local artists six nights a week.
Other hot spots, such as The Cotton Club, host regular jazz sessions on weekends. Milan boasts the Blue Note Milano, one of a chain of internationally famous jazz clubs hosting world-class performers like Chick Corea. Wherever you're at in Italy, you're bound to find a club or a bar at the center of a flourishing jazz culture.
There's no question that Italy had made an indelible mark on the global jazz scene. From renowned festivals, to rare early recordings, to modern masters of the genre, Italian jazz has a rich history and a bright future. Whether your tastes run to the traditional, contemporary, or the avant-garde, Italy has you covered.