This article is provided by booked.net
Moreover, Italy will surprise you with the variety of sightseeing's, starting from ancient ruins in Rome and ending with the luxurious boutiques in Milan. And don't forget the divine Italian cuisine, when even an inveterate gourmet won't be able to resist the temptation, tasting pastas, pizzas and risotto – national Italian dishes.
Talking about cities, let's remember several of them: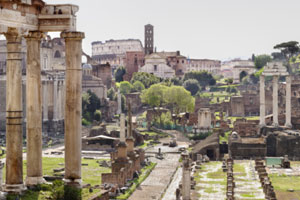 Rome is one of the oldest cities in the world, ancient capital of the Roman Empire. That's why it is often called "the eternal city". Also it is called "the city on the seven hills". All these definitions fully correspond the substance of Rome, where antique culture successfully weaves with modern life. Roman hotels are really unique, as wonderful views open from every room on various sites of the city, which are all around.
One of the word's fashion capital Milan is well-known for its fashion-houses and shops on the Duomo Square, which is supposedly the oldest shopping mall in the world. Milan is a rather expensive city, but of course it can't stop true fashion-lovers from coming and staying here. For this purpose hotels in Milan were erected, so thousands of shopaholics can be accommodated every day.
Florence is the museum-city, one of the most renowned and pristine cultural center of Europe, which is frequently called the motherland of the Italian Renaissance or "Italian Athens". Hotels in Florence only emphasize its level of culture, being rather conservative and reserved.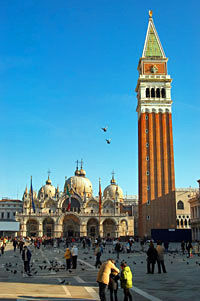 Insular Venice is a marine resort, the center of the world's tourism, the place, where international film festivals, art and architectural exhibitions are held permanently. By the way, the whole country Venezuela was named after Venice. Venice hotels are the best choice for newlyweds or young couples, who want to express their feelings.
Everyone will find in Italy something, that will exclusively suite him or her. The same can be said about Italian hotels: the wide variety of them can even exceed the expectations of the visitors, regardless of whether they come to Italy on work or just to relax. Mostly small and compact, however, they show the high level of service and adherence to international standards. Stretching from the exquisite north to the hot south hotels will prove their quality remains the same or becomes even better.