Italia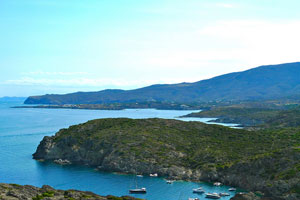 Fashion and fast cars are other fine Italian traditions. Ferrari, Lamborghini and Alfa Romeo are all born of the Latin spirit while nothing compares to the atmosphere of watching an Italian football match on home turf.
However first and foremost are its gastronomic contributions to the world. It's impossible to visit without gaining weight pasta, pizza, not to mention fine wines, cheese and Italian coffee… It's a gourmand's paradise.
If you are an ice-cream lover, welcome to the land of gelato. Italy is the birth place of flavoured gelato, which is an Italian frozen dessert and the popular among those are chocolate, hazelnut, strawberry, lemon, and combinations of vanilla.
Regions like Sicily, Campania and Veneto have created their own versions, which you just cannot miss. North Italy is popular for its dairy form of gelato, whereas south takes the credit of sorbetto version.
The best thing about gelato is that it does not always contain cream and it can be related more with ice milk rather than referring it as ice cream. Hence, if you are fat conscious, yet cannot stay away from dessert, gelato will be the perfect choice for you.
Italians themselves are gregarious and warm. Family loyalty is paramount. They love to chat and flirting is practically a national pastime. Cross La Dolce Vita with the nation's deep Catholic tradition to get an idea of the national spirit.
There are aspects of Italian culture and history that are less than illustrious, such as the Fascist years of last century, ex-president Silvio Berlusconi's colourful social life or watch the famous Godfather trilogy to get a flavour of the complicated Mafioso tradition, but these things all add to the incredible melting pot that has led to the varied and interesting country seen today.
Modern Italy is a democratic republic and a member of the EU and the United Nations. Currency is the Euro and residents enjoy a high standard of living.
Talking about the glamour world of Italy, of course the beauty, history and architecture has definitely enhanced its glory.
However, we can never forget the talented actors who have impressed us with their acting skill. Like the famous Roberto Benigni whose wonderful act in "Life is Beautiful" has enthralled us or Monica Bellucci whose debut film was Bram Stroker's Dracula captivated our mind.
Italy is often regarded as one of the European countries having good looking men and beautiful women. If you are talking about the fashion world, Italy paves the way. Prada, Valentino, Armani, Dolce & Gabbana, you name it and you land right on this land that has given fashion a statement.
Can you think of going to a glam party without your Gucci bag or forget to use Versace?
Vogue Italia, one of the most popular fashion magazines is always ready to show the world how Italy can add to the world of glamour with their latest contributions.
As a holiday destination, Italy is chic and sophisticated, with volcanic islands, picturesque harbours, spectacular beaches and glamorous resorts, while largely escaping the overcrowding that plagues so many other Mediterranean holiday destinations.
Upscale dining and historic sites abound on city breaks, beach getaways or cruises along the tranquil coastline.
Sailing
Justly popular among yacht charter destinations,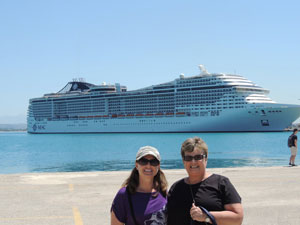 you can enjoy a holiday on the water whatever your boating experience.
Beginners can island hop in safety with short passages between stops, while the long coastline offers lengthier cruises while maintaining straightforward navigation. Yachts can be sail-it-yourself bareboat charter vacations for those with a sense of adventure, skippered or for extreme luxury, fully crewed including your own chef.
Whether a sail or engine powered yacht, a holiday on the water gives you the opportunity to swim, snorkel, SCUBA dive or sunbathe in privacy, while having the freedom to move between quaint fishing villages and fashionable resorts.
Italy's long, long coastline offers a fantastic slice of the many different sides to the country. Before you visit, take the time to learn a few basic phrases as any effort to join in is vastly appreciated by the people.
Author Bio
Shannen Doherty writes regularly on skippered and bareboat charter vacations for a range of travel and sailing websites and blogs. The Mediterranean is one of her favorite yacht charter destinations.
Article provided by moorings.com