A look at the North, Center, and South of Italy including the islands
Whether your passion is art or architecture; wine or cuisine; or historical churches or castles, there will certainly be a variety of places to visit in Italy that will pique your particular palette. Your experience here will ultimately be governed by which regions and places you visit, as each region has its own unique history, characteristics, and points of interest. You can also read about the Regions of Italy.
The North

Northern provinces generally include Trentino-Alto Adige, Valle d'Aosta, Piedmont, Lombardy, Friuli, and Veneto. The culture in these areas is often heavily influenced by their neighboring countries. For example, Valle d'Aosta is culturally French while Alto Adige is characteristically Austrian. This influence is evident in the dialect, cuisine, and general way of life. From a geographic standpoint, the Alps dominate the North. There are many quaint villages and the alpine lakes of Lombardy are a beautiful place to spend summer nights. If you enjoy the outdoors, hiking, or skiing, this is the place to visit. Major cities in these northern areas include Milan, Turin, and Venice. These are tourist hotspots, and there are many various travel agencies designed to help tourists plan trips around here. It is also very easy to navigate by train around the country.
Central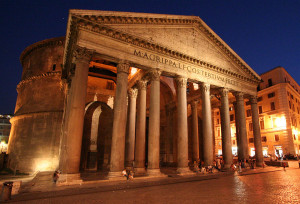 The Central Italian provinces generally include Liguria, Tuscany and Emilia-Romagna south all the way to roughly Lazio and Abruzzo, although the regional distinctions are more ambiguous. Major cities in these provinces include Bologna, Genova, Florence, Siena, and Rome. There is also so much coastline to enjoy in this region that a visit to the beach is a must, especially further south which boasts of its sandy beaches and excellent swimming conditions. Cinque Terre, near Genova, is a wonderful place to hike along the coast. The Tuscan towns of Siena and Florence are especially great to visit for culinary and wine reasons, although this can certainly be said about many other areas of the country as well. Both of these, as well as Rome, are artistic hubs. Tourists can take various tours to see stunning art or architecture that is often centuries old. Many people could spend a whole month in Rome and still not see all of the incredible sites. This is generally the most popular Italian destination, and for good reason. The history is incredibly rich and extensive, and there are so many art museums, old churches, ruins, and other things to visit, from the Coliseum to the Vatican and everything in between. Many travelers definitely feel that a travel agency is needed to help plan a tour of this vast metropolis, and you can find good hotels to make the stay enjoyable!
The South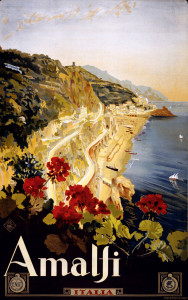 The southern regions of Campania and then on down to the bottom of the Italian boot is often contrasted starkly with the way of life in the North. The largest city here is Naples, although Bari and Lecce in Puglia are also popular destinations. Many also enjoy visiting Mt. Vesuvius and Pompeii, which is a very easy day trip to make. The locals believe that the southern beaches are the best in all of Italy, although this is certainly a point of contention for many natives. The way of life here is more laid back than in the North; many shops are closed after lunch but open much later in the evening. The region uses quality ingredients in simple dishes to create stunningly flavorful food that many places all over the world try to replicate. Although there are less massively popular travel destinations in the South, there are still many wonderful hidden gems to be found in the gently rolling hills of the area.
The Islands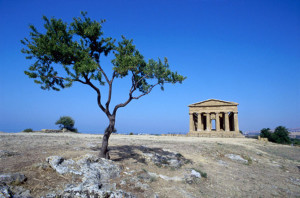 Although there are many smaller islands situated all over the coast, the two major ones include Sicily to the south and Sardinia to the west, and they contrast starkly with each other and the rest of the country as well. Sicilian culture is very unique although closely tied to the south. The region has a mix of Arabic, Spanish, Greek, and Roman influences, which is evident in the language, architecture, and cuisine. Catania and Palermo are the major points of interest. Catania has a number of gothic art museums and is also the gateway to volcano Mt. Etna; Palermo, the regional capital, also has many sites and is renowned for its vibrant night-life. Sardinia is notably different from the other islands and the rest of the country as well, most likely because of its distance from the mainland. It is great to go for visitors who enjoy swimming, boating, hiking, sailing, and camping. Mainland will find visitors away from the more touristic locations and closer to an isolated and reserved type of Italian that is different from the rest.
Italy train schedules and instant pricing will help you book and you'll even be able to compare train tickets with rail passes.
Last updated on September 29, 2023 11:37 am