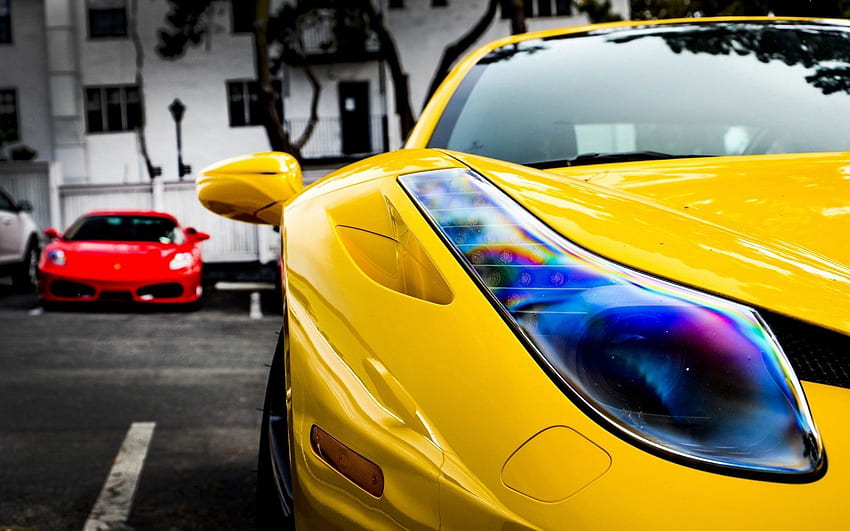 As the capital of the Tuscany region, Florence strikes the eye with a rich Italian-inspired culture. Its world-renowned museums, art centers, and iconic natural landmarks attract thousands of tourists, who often rent cars for their trips.
Yes, driving four wheels is the perfect solution in this city. A well-branched local road system, convenient interchanges, and ample parking opportunities contribute to a smooth ride. However, some issues require special attention, especially if you don't have sufficient travel experience in such conditions.
If you are planning to visit Florence and are going to get behind the wheel, consider important questions regarding insurance and safe driving. This will help you prepare properly for your upcoming trip.
Where to find rental cars in Florence?
First, choose between multiple locations and companies. If you arrive by plane, prefer one of the companies based in the terminal. For example, Sicily by Сar at Florence Airport offers a wide assortment of deals – from budget-friendly compact and economy cars to stylish luxury and exotic models. Alternatively, use Florence Airport transportation to get to the downtown area and pick up a car at the city office.
The main criteria when deciding on a location are convenience and price. As a rule, airport stations are more comfortable, as you can hit the road immediately after landing. In opposition, downtown collection points often feature lower prices for similar models. So, the choice is yours!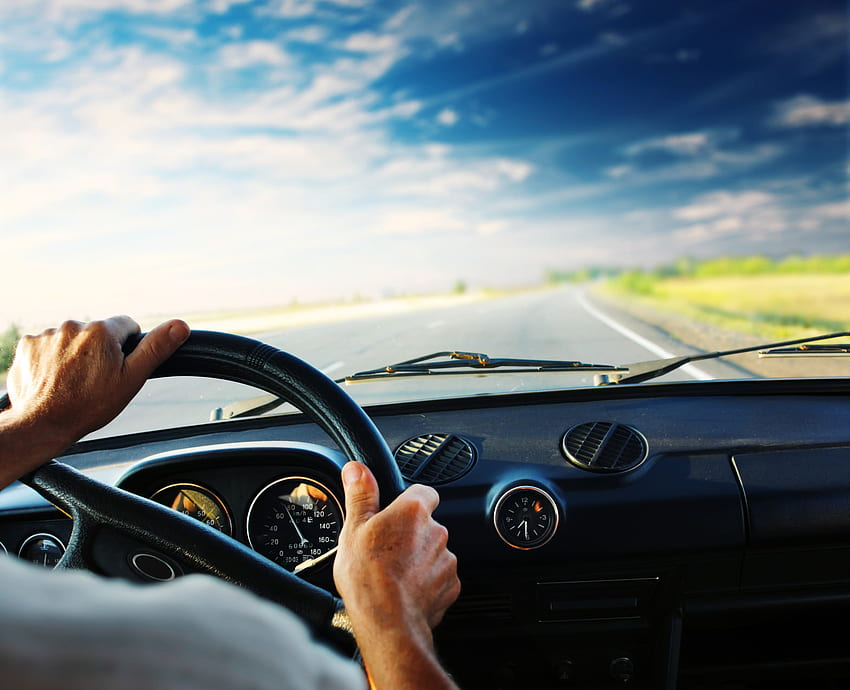 What about rental car coverage?
Insurance is a critical element of your trip. It reduces your financial liability in the event of an accident due to your fault and serves as a guarantee of compensation for losses for the owner of the car, that is, for the company. The less driving experience you have, the more coverage you may need to avoid potential monetary losses. However, even if you have been driving for more than 10 years, any agency will not give you a rental car without at least basic insurance. In Florence, companies offer the following protection plans for your vehicle:
Collision damage waiver (CDW). Actually, this is not insurance, but a guarantee that the company will refuse a claim if you damage the car. It comes with your vehicle by default and has an excess limit of around €1,500. That is, if the cost of damage is more than this amount, you must pay it off in order to activate the rest of the insurance. And if it's less, you pay it out of pocket. Keep in mind that the standard plan doesn't take into account damage to tires, windscreens, glass, and undercarriage, but you can cover it with Super CDW, often offered by companies.
Theft waiver (TW). This insurance covers the theft or loss of your vehicle. It comes included in the standard rental price and has an excess limit of about €2,000.
Third-party liability protection (TP). Often, you may unintentionally damage someone's vehicle or property while driving. Luckily, TP covers you for a minimum of €5,000,000. However, you can expect around €20,000,000 of coverage in Italy. Naturally, this protection type has a certain excess, which is about €2,000. Please note that third-party liability protection doesn't cover your rental car. This insurance plan is included in the price by default.
Personal accident insurance (PAI). If you are injured in an accident that is your fault, PAI covers all medical/ambulance-related expenses. This protection costs about €8-10 per day and can be purchased in addition to standard insurance. By the way, sometimes it covers passengers, not just the driver – check this issue with the company.
Personal effects coverage (PEC). Do you want to have financial compensation in case of theft/loss of your possessions? Purchase a PEC that covers the personal belongings of the main/extra driver and his immediate family. Personal effects coverage is available optionally and often comes with PAI as part of a single package.
Also, companies often provide Full Insurance, which covers all possible rental-related expenses. If you want to reduce your financial liability in the event of an incident to zero, buy Excess Reimbursement Insurance available for an extra charge.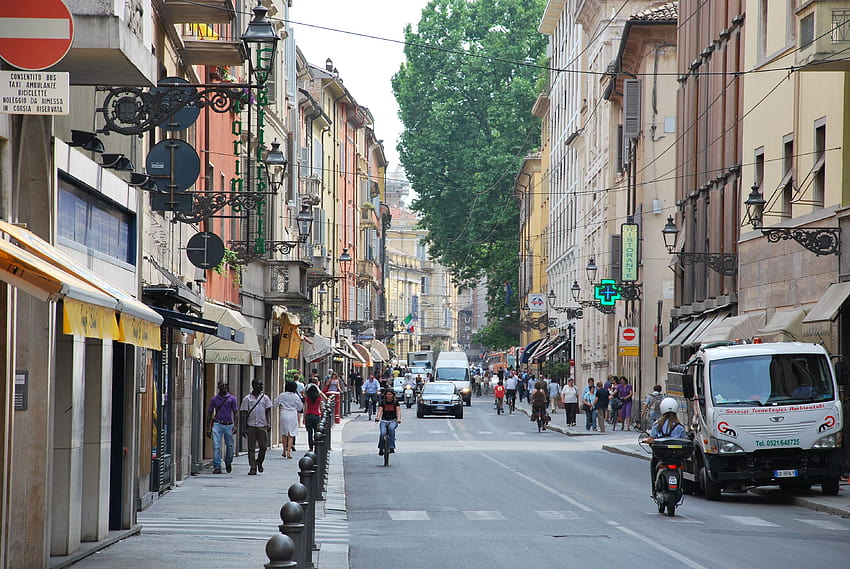 Which Florence road safety recommendations should you follow?
The key to a hassle-free trip is following local traffic regulations and practicing safe behavior on the road. Look through the top driving tips in Florence below.
Stick to the right side of the road. Leave the leftmost lane clear for overtaking, U-turns, or left turns.
Follow the local speed limit: drive no faster than 50 km/h within the built-up area, 90 km/h on roads outside the city, 110 km/h on the expressway, and 130 km/h on the autostradas (roads marked with A).
Drive on Italian roads during the day with low-beam headlights on. However, use fog lights only when necessary.
Don't use your mobile phone while driving without the hands-free system connected.
Don't enter

ZTL

(Zona Traffico Limitato) areas without special permission. If your hotel happens to be in such a zone, you can safely go by informing the staff of your car plate number in advance.
The driver and all passengers in the car must wear seat belts. Children under 12 years of age must travel in a properly installed

child seat

, which must be additionally ordered when making a reservation. When the child reaches a height of 150 cm, no additional seats are required.
Don't drive drunk. The legal blood alcohol limit in Italy is only 0.5%. This is equivalent to drinking 1 liter of beer by a man weighing 80 kg. This standard works for drivers over 21 years of age with at least 3 years of driving experience. Beginners will receive a fine even for the minimum dose of alcohol in their blood.
Parking rules
When looking for a place to park your car, focus on the color of the road markings. White lines indicate free parking spaces. Free parking times are often limited – look for the relevant information on the sign. Also, use a parking disc to record your parking time.
Blue lines indicate paid parking, with prices ranging from €1 to €3 per hour depending on the location and time of day. You can pay at a parking meter or a nearby kiosk. Be sure to stock up on small coins, as the machines don't give out change! Also, do not forget to attach your parking ticket to the windshield of your car.
Yellow lines indicate parking spaces for the disabled, while green lines allow parking on weekdays from 4 p.m. to 9:30 a.m. At the same time, black and yellow markings mean that parking in this place is strictly prohibited.
So, a rental car is an excellent way to get around Florence. You can find the perfect deal at 14CARS.com and plan your dream trip. Finally, apply our vehicle insurance tips and follow Florence driving regulations to avoid unpleasant situations on the road!