Places where to capture the best views of Florence, Italy
Florence is widely known as one of the most spectacularly beautiful cities to visit. With its historic architecture and stunning views, photographers and scenery lovers flock to this city to absorb all its beauty and capture the scenes on camera. But in such a gorgeous city, it is difficult to know exactly where to go to capture the best pictures and views.
Here are the top five worthy hotspots where trigger-happy visitors can capture their best photographs:
Il Salviatino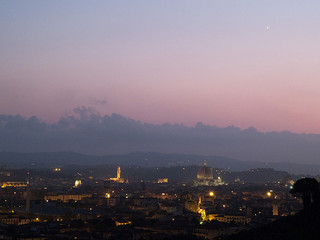 This building, which currently serves as a hotel, is the perfect spot for tourists to begin their photography tour of Florence. The beauty in the immediate area is instantly seen by the naked eye and through the shutter of your camera. With lush plants, winding stairways and enchanting architecture, this hotel offers its visitors a unique opportunity to capture classic Florence images on film. By day, take a trip through elegant Italian gardens for photographic opportunities at every turn. By night, take advantage of the lighting that gives you a perfect chance to create unique pictures.
Piazzale Michelangelo (Michelangelo Square)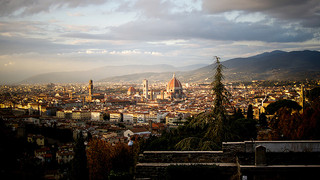 As you head out on your daily excursions, Michelangelo square should be one of your first stops. The square itself is filled with tourists, visitors and merchants. On display is a bronze replica of the famous statue of David created by Michelangelo. But the most attractive part of this piazzale is the view from up top. Here, you can see Florence from up high and take in the panoramic scenery of this beautiful city.
Ponte Santa Trinita (Holy Trinity Bridge)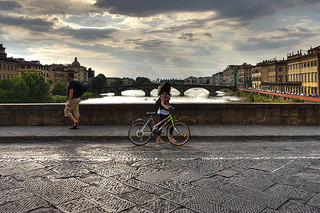 Atop one of the oldest bridge in Florence is one of the most spectacular views of the city. Previously a well-known area for jewelry traders, this area has now turned into a tourist attraction for its simple beauty and photographic opportunities. After falling victim to numerous floods, this bridge was rebuilt multiple times, leaving it open to redesign adding attractions and statues to each new build. It then withstood centuries of the elements, and traffic until the Second World War tarnished it again. Reconstruction quickly began using original materials and now it stands as still the oldest bridge with one of the most beautiful views.
Giardini di Boboli (Boboli Gardens)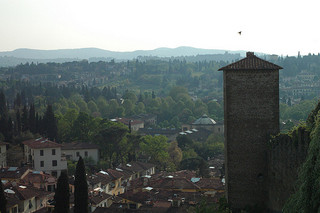 For nature lovers, this garden is one of the most expansive and oldest in Florence. Through continual expansions, each stage brought about a new elegance that can be seen and felt by each person who enters this area. The gardens began as an amphitheater adjoined to a palace. This amphitheater was created using greenery and edging. Later, this was replaced with stone and unique statues. Now the gardens are home to a mixture of both stages with beautiful fountains, statues that have withstood the test of time, and greenery that will take your breath away both in person and when seen on film.
Ponte Vecchio (Old Bridge)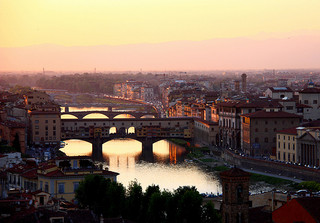 Another one of the famous bridges of Florence is the Vecchio Bridge. This bridge was the only one of six bridges not destroyed during the attacks in World War II and remains standing in its original state. Now, the oldest bridge on the Arno River welcomes visitors to capture gorgeous photos of the city and other bridges. Now, through its open wooden doors and with the beautiful busts that adorn this bridge, visitors get new photographic opportunities at every turn.
Italy train schedules and instant pricing will help you book and you'll even be able to compare train tickets with rail passes to get to Florence, Rome, and other parts of Italy.
About the Author: Tess Pajaron is part of the team behind Open Colleges. She has traveled to many different countries and loves to discover new and exciting places.