Venice is one of the most romantic spots on earth to take your significant other. Famous for its breathtaking views and iconic canals which run through the city, Venice is one of the most popular tourist destinations in the world. As we continue to live in the thick of social media, anything significant that we do (whether that new car, new house, travel, have a kid, etc.) becomes an expectancy. Therefore when you visit Venice you'll want to get those perfect pictures for your profile or cover photograph. Taking any old picture will probably do the trick but if you want to really differentiate and make people think, "Wow what an amazing picture!"
Here are some of those classic options for a romantic walk or an awe-inspiring photograph
Piazza San Marco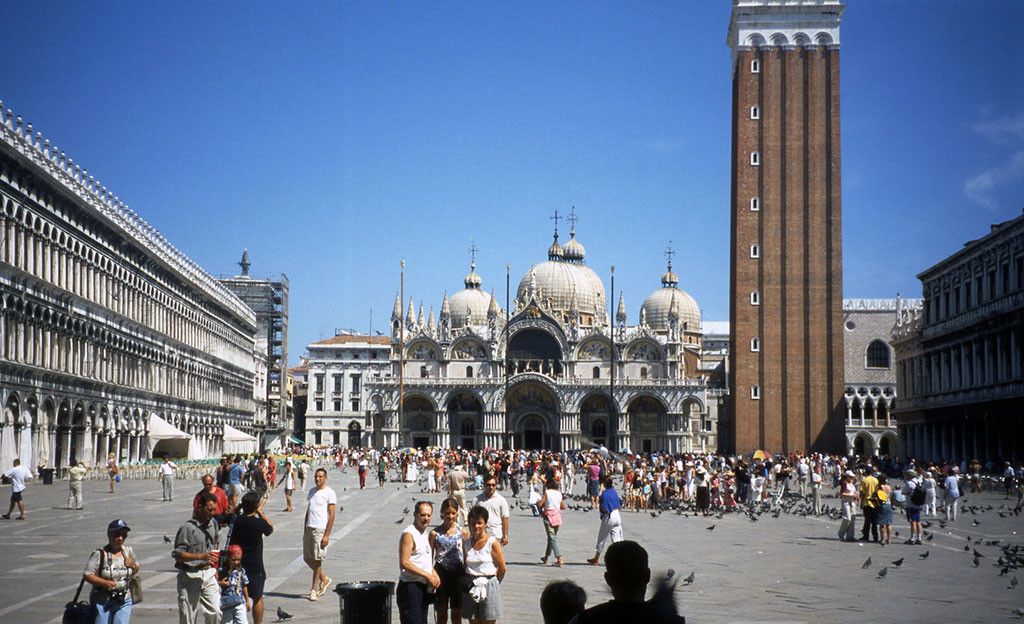 Napoleon called St. Marco's square "The drawing room of Europe" for the amazing sites in the vicinity of the square. To the east lies Basilica di San Marco and Palazzo Ducale sits adjacent to that. The famous Venetian bell tower, Campanile di San Marco, is one of the most iconic sights in all of Venice. The tower initially served as a watchtower and lighthouse during the 9th century and is located towards the front of Basilica di San Marco. If you're going to only be spending a few hours in Venice and need one location for multiple sites and some great pictures with your schnookems, Piazza San Marco is your best bet.
Canal Grande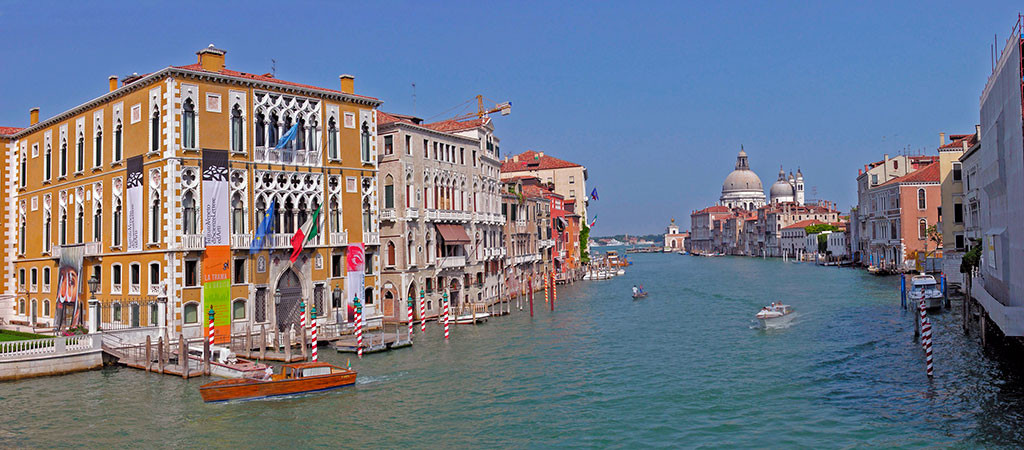 The canals are likely the reason you came to Venice. Instead of cars, trucks, mopeds, constant traffic congestion, and offensive hand gestures to drivers who cut you off without signaling this is instead replaced with slender waterways careening between complexes and a peaceful canoe ride through the city. Many of the structures you will see were originally built between the 13th and 18th century, with recurrent renovations to preserve structural integrity. The sad fact is, that building that you had been longing to see may be undergoing renovation when you get there. Just a heads-up to temper expectations in case something like this happens.
Ponte di Rialto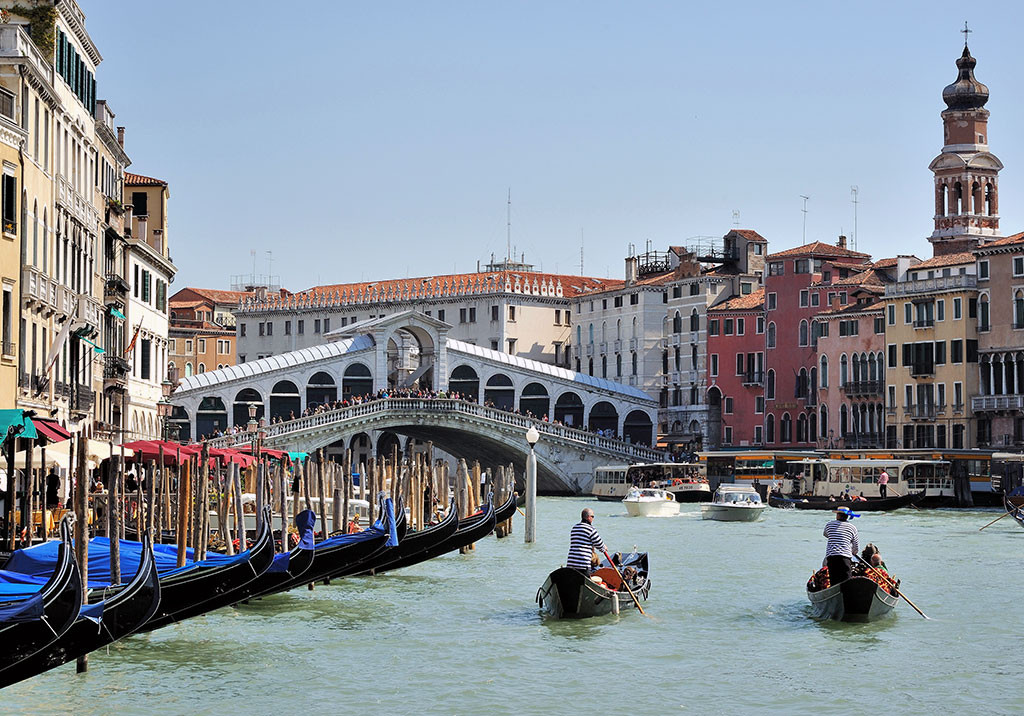 Named after the Rialto market on the eastern side of the bridge and Antonio da Ponte, the architect credited with organizing its build, Ponte di Rialto is the oldest of the four bridges crossing the Canal. It was initially built of 3 separate wood bridges but after undergoing two collapses, a stone reconstruction designed by architects including Sansovino and Michelangelo was completed in the late 1500s (taking only 3 years to build). Today it remains a popular tourist destination and a romantic walk with your loved one.
Venice isn't called Italy's "City of Love" for any old reason. It is the perfect city to share those once-in-a-lifetime moments that will never be forgotten. While you can certainly find other desirable destinations within Venice noteworthy of visiting during your stay, the sites discussed in this article may help you generate some romantic sites of your own.
Sarah Murphy has worked in Dublin for the last two years as a blogger, web content manager and marketing coordinator. A journalist by training and travel junkie by nature, she regularly travels to Italy for both business and to experience some of the tours of Venice, where she mostly spends her time learning how to blow glass from the pros.