An Introduction to Italian music
Italian music is so diverse and has such a long and distinguished history that it's impossible to describe in just a few words.
However, if there's one constant within Italian music, it's a respect for the past. New styles frequently pay homage to earlier genres in terms of their melodies and arrangements. Plus, many Italians still enjoy classical compositions as well as releases from contemporary artists.
Italian classical music blossomed during the 1700s. Indeed, Italy's composers — including Niccolo Piccinni and Giuseppe Domenico Scarlatti — produced countless masterpieces at that time, and concerto lovers around the world began to take notice of this country's important contributions.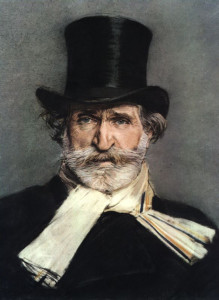 During the late 1500s, Italian opera originated in Florence. This musical form came of age in the 1700s, a century when the nation built the La Scala and the San Carlo Theater, two of its greatest opera houses.
Further, the comic opera dates back to the late 1700s. In most cases, this type of production features a lighthearted sensibility and endings that work out well for the main characters.
During the 1800s, however, Italian opera became more serious and more passionate. A prime example is "Aida," a tragedy set in ancient Egypt that was written by Giuseppe Verdi, perhaps the most influential Italian composer of all time.
For its part, Italian folk music, which often boasts poetic lyrics, is exceptionally varied. In fact, each of Italy's major regions can claim its own brand of folk. What's more, singers frequently perform such tunes in local dialects and accents.
Note that northern Italian folk sometimes incorporates Slavic and Irish sounds while its southern counterpart has been influenced by African and Middle Eastern music.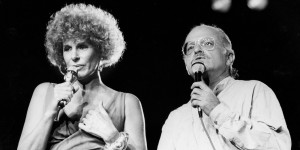 The term "Italian pop music," meanwhile, is quite broad. It can refer to a range of styles: electronic, techno, and hip hop among them. Italian music in pop arose during the 1950s in the form of easy listening songs, and singer-songwriters such as Gino Paoli, Fabrizio De Andrè, Luigi Tenco earned immense fame via radio and television.
Soon, though, rock and roll would take the pop world by storm.
Italian rock exploded in popularity during the 1960s. However, most Italian rock songs at that time were merely covers of American and British hits. One of the country's first rock stars with a distinctly original output was Piero Ciampi.
Over the course of the next few decades, rock and roll underwent several permutations. Italians — younger generations in particular — came to appreciate psychedelic rockers like Mario Schifano during the late 1960s.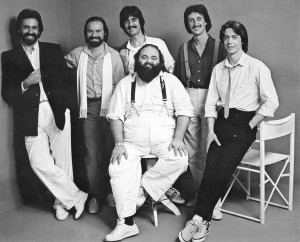 In the 1970s, progressive rock bands such as Banco del Mutuo Soccorso and Premiata Forneria Marconi began to emerge. These groups were notable for their symphonic and highly sophisticated songs.
The late 1970s saw the rise of the Italian punk rock scene, and in the 1980s, heavy metal bands like Necrodeath became trendy.
Finally, of course, in the world of Italian music, there's jazz. Italian jazz orchestras attracted large audiences during the 1930s even though dictator Benito Mussolini had banned many forms of American culture.
In fact, Mussolini's youngest son Romano became a jazz musician. After World War II, jazz clubs opened throughout the country, and artists like pianist Giorgio Gaslini and guitarist Franco Cerri put out recordings that sold very well. This musical style thrives in Italy to this day.
Italian music, and especially pop and rock, still dominates the charts with new and veteran artists still producing albums and touring around Italy and abroad.
Other famous Italian singers and songwriters of last decades are Lucio Battisti, Lucio Dalla, Francesco De Gregori, Vasco Rossi, Zucchero and Eros Ramazzotti.
Among female singers we must mention Mina, Ornella Vanoni, Patty Pravo, Giorgia, and Laura Pausini.
There are many places where Italian music can be purchased in the form of CD or MP3 to download. Please refer to our links on the side to buy Italian music in USA or directly from Italy.
For a more comprehensive look at the Music of Italy, we recommend wikipedia.
Last updated on December 7, 2023 4:21 pm