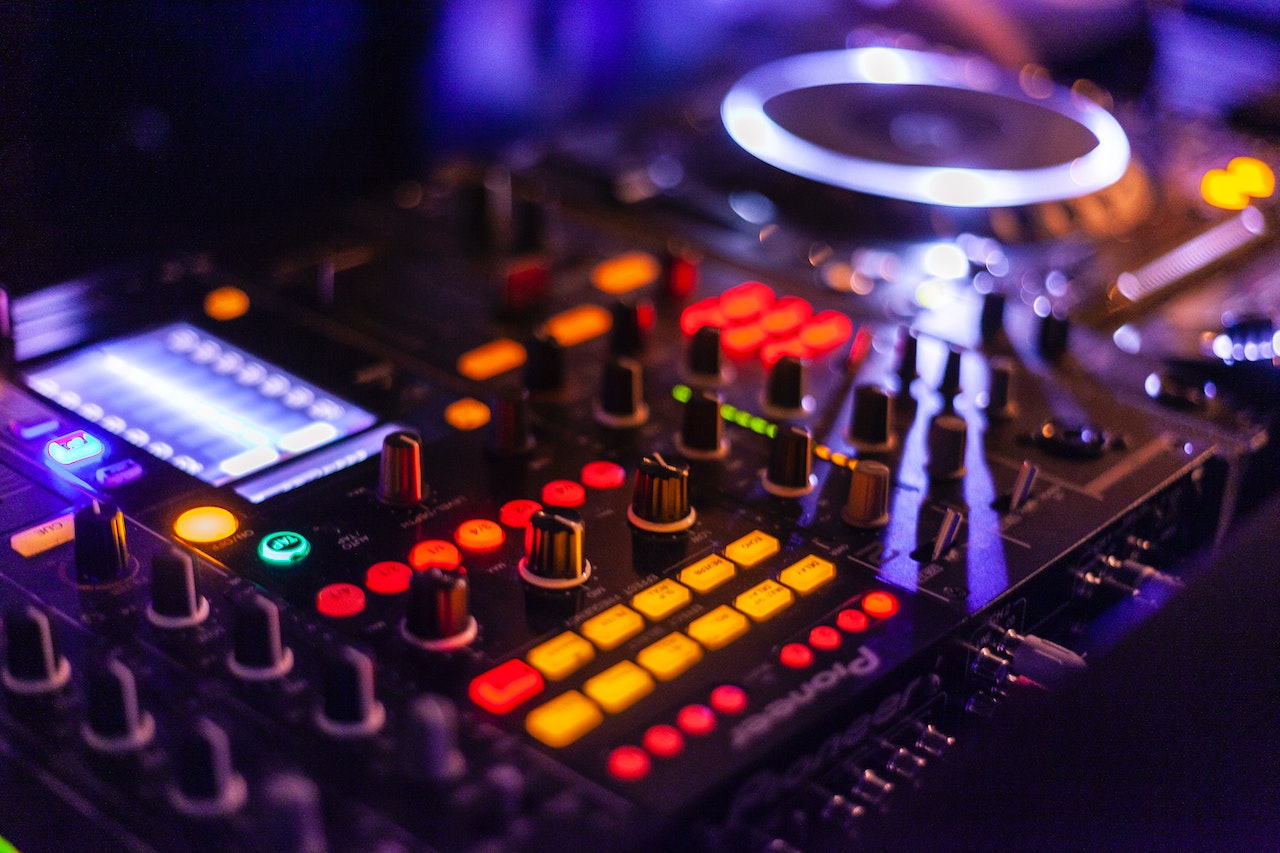 Fluidae is on a mission to get women into dance music. Composed of four inspiring female DJs — Federica Vita, Anastasia Ruta, Emilia Callari, and Mariana Bek (also known as La Bek), — the collective formed in 2021 to provide a "safe space for the femme-identifying clubbers of Sicily to let loose", as well as develop their DJ skills. Ultimately, Fluidae's goal is a simple one: "to raise awareness about gender equality in the music industry by creating and enabling a network of women working in it".
Fluidae's uplifting mission 
 "We aspire to be a community made of female-identifying, gender-fluid, queer, non-binary individual figures who gravitate around the world of the Sicilian underground and music scene — as well as the wider world". Fluidae explains. "The challenge is to work to deconstruct a space still codified in the masculine, we do this by investigating the reasons that prevent women from approaching the world of music tout court; activating and stimulating positively critical thinking, that aims to raise awareness of the gender gap in all genders". At the same time, Fluidae also aims to showcase Sicily's unique culture. "Sicily has always been such a beautiful place, rich with life, traditions and history," says La Bek. "Sicilian people end up being linked to their land for the rest of their life and there's nothing you can do to get rid of this feeling." Oh, and in case you're wondering, the name "Fluidae" has multiple meanings behind it — namely, Sicilian folk tales, women's menstrual cycles, and Sicilians' sacred relationship with the sea.
"Safe and inclusive" dancefloors across Italy
Fluidae is currently focusing on throwing as many parties across Italy as possible to introduce more people to hidden gems in Italian electronic music. As such, they've brought "safe and inclusive" dancefloors to a number of cities like Scicli, Catania, and Palermo — including appearances at Scicli's MAST festival and Catania's Opera festival. The group usually DJ together as a team, and impress eager audiences with "a selection of UKG deep cuts and steady techno bangers". But, Fluidae do more than just party. The collective also put together playlists showcasing the fascinating and vibrant history of Sicilian female DJs and electronic artists, as well as publish a written series called INSPIRATIONS that highlights lesser-known women in the Italian electronic music scene.
Inspiring the future generation of DJs
More than that, Fluidae also puts on workshops to help novice "femme/non-binary-identifying artists" develop their DJ skills. Destination Babetown in Palermo, Sicily was Fluidae's inaugural event. "We wanted to create something more than just a regular party", Fluidae explains. "We were aiming to proactively work on stimulating and inspiring people — especially women — to approach the world of music". So, to achieve their goal, Fluidae teamed up with Ableton to create a memorable event, including an educational workshop teaching entry-level music production to music-lovers; the workshop was led by female artist LNDFK —  "the new voice of Italian future soul". As long as you have the passion and dedication, learning to make your own beats is something anyone can do. Educational cheat sheets, for instance, can help budding musicians quickly build catchy melodies and chords in any key. Then, following Destination Babetown's afternoon workshop, a night party followed. "The party was a safe space for queer and young people, something you rarely find in the Sicilian underground scene", the DJs say.
A positive impact on the music world
"Since we started our journey with Fluidae, we've seen so many new faces behind the DJ booth around Sicily. We're sure that our work has influenced this change", Fluidae comments on the impact they've had in the short time they've been together. "It's not only our business but everyone else's. That's for sure the first reason that inspires us to keep continuing our journey". But, Fluidae also has other crucial motivations: they also want to close the gender gap and imbue underground music and party culture with the diversity and inclusion it so often lacks.
Fluidae is doing their bit to get more women into dance music and female DJs. An inspirational powerhouse, they're bound to have many years of success ahead of them.