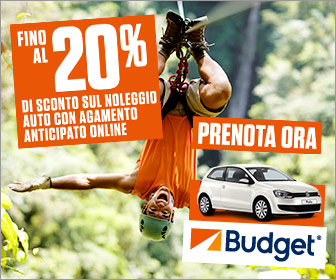 Budget Car Rental è una compagnia di autonoleggio fondata nel 1958 e rivolta ai clienti "attenti al budget".
Oggi, con circa 3.500 località di noleggio in più di 120 Paesi, Budget è uno dei principali fornitori di auto a noleggio nel segmento dei clienti attenti al prezzo.
Preparati al tuo viaggio!
Come molti di noi, non aspetti altro per tornare a viaggiare nella bella Italia. Dopo questi ultimi mesi un pò troppo bui, si prevedono nuove avventure… e con Budget puoi tranquillamente prenotare il tuo prossimo viaggio.
Tutti sanno che l'Italia va vista e vissuta con una vettura che ti permette di vedere posti magnifici in Toscana, Campania, Sicilia, e tante altre regioni non accessibili facilmente con trasporti pubblici.
Certo potremmo raggiungere Firenze, Roma, Milano, Venezia e altre grandi città con aerei, treni e autobus. Ma io vi sfido ad andare a vedere le colline toscane e umbre o le langhe piemontesi, oppure le magnifiche coste che si affacciano sul Mar Ligure, Tirreno, Ionio e  Adriatico.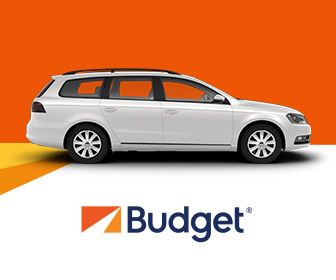 Poi ci sono i laghi come Garda, Como, Maggiore che possono essere soltanto goduti senza alcuna fretta grazie ad una macchina, fermandoci per apprezzare il panorama che solo i laghi italiani possono offrire.
Inutile elencare qui tutti i vantaggi di vedere l'Italia con una macchina a noleggio, soprattutto quando si tratta di una azienda affidabilissima e conosciuta in tutto il mondo per i prezzi molto "budget".
Si tratta soltanto di fare un itinerario e scegliere la vettura più adatta in base al numero di persone, bagagli e lunghezza del viaggio. Le autostrade ti portano alle tue destinazioni più rapidamente anche se durante i mesi caldi potrebbero esserci lunghe code. Noleggiare una vettura da Aprile a Ottobre significa anche essere sicuri che la vettura abbia aria condizionata. Molte città come Firenze raggiungono temperature molto elevate da Giugno a Settembre.
Buon viaggio!
Last updated on May 10, 2022 3:17 pm


Free dating website to meet singles from Italy and around the world!