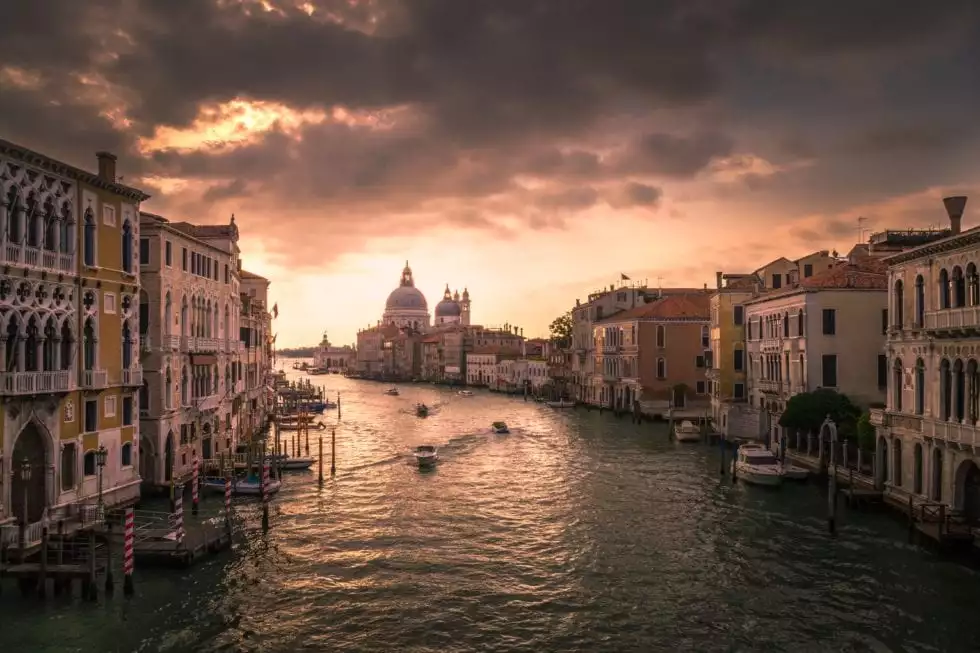 It's easy to understand why Italy is a sought-after vacation spot for tourists globally. With its breathtaking architecture in Rome and picturesque canals in Venice, Italy offers a diverse range of attractions that cater to all kinds of travelers. But what if you're planning an extended stay in Italy, rather than a brief visit? 
Italy can be the perfect place to fulfill your dreams of a long vacation. However, spending time in a new country can be intimidating. This blog post aims to offer some crucial advice to help you maximize your long-term stay in Italy. It covers everything from overcoming the language barrier to discovering the finest local cuisine.
Plan Ahead
Vacations can be a great time to just wing it, but for an extended stay in Italy, it's important to plan ahead. Research the best flight and accommodation options. Put your visas and paperwork in order and ready to go. You can better manage your time by creating a detailed itinerary showing where and when you visit. Additionally, budgeting is crucial for an extended vacation in Italy, so it's essential to plan your expenses beforehand to avoid overspending.
Create a realistic budget that includes transportation, meals, and entertainment expenses. It's also worth exploring any discounts or offers available for long-term visitors, such as special rates at hotels and restaurants.
Learn the Language
English is widely spoken in Italy, but learning at least some basics of the Italian language will make your extended vacation much more enjoyable. You'll be able to communicate with locals, find your way around, and read menus more easily if you know some basic phrases and vocabulary.
There are plenty of online resources you can use if you don't have time to take a class or attend lessons before your trip. From language apps to YouTube videos, there's something for everyone!
You can also pick up tips and tricks during your trip by listening to Italian music, practicing with shopkeepers and waiters, or attending language exchange events. The more you listen and practice, the better your Italian will become!
Explore Local Cuisine
Italy is famous for its exquisite cuisine. An extended vacation will give you ample opportunities to taste it during your extended stay. From savory pizzas and pastas to creamy gelatos and freshly baked breads, there are endless delicious dishes to try.
You can also attend cooking classes or food tours so you can learn more about the local flavors and ingredients. Why not make some new friends in the process to make your stay even more interesting?
You can experience Italian culture better by visiting local eateries and markets. Make sure to try some of the regional specialties, such as Tuscan steak or Neapolitan pizza, and don't forget about dessert!
Don't Forget About Family and Friends Back Home
The activities and experiences you get during a vacation can make one forget about their loved ones back home. You should remember to reach out to keep the bond going. Video calls or messages are a good medium to do so. You can also send online anniversary greetings or postcards from your trip to show them that you're thinking of them.
You can also surprise them with a souvenir after your vacation. This way, you can give back and show your appreciation for their support during your extended stay. You can also make them a part of your journey by sending photos, video updates, and stories throughout your trip.
Stay Safe
The excitement of being in a new country can make you lower your guard. Your safety should be a priority. Carry all documents needed and keep them safe.
Research any vaccinations or medications needed and ensure you are up-to date with the requirements. Research any areas of potential danger or unrest, and avoid going there if possible. Avoiding dangerous situations and keeping a low profile is always the best policy when traveling abroad.
Have Fun!
A vacation is not a vacation without some fun and relaxation. So make sure to plan some time to explore the sights, sounds, and culture of Italy. Wander the streets and alleyways of Italian cities, explore picturesque villages in the countryside, or take a guided tour through historical sites.
Italy has lots of outdoor activities to choose from. You will definitely have fun regardless of the option you choose. Cooking classes and wine tasting events are a good option for the foodie. Explore the local art galleries and museums to get a touch of the renaissance art. Boat rides through the canals of Venice are also a great way to spend time outside. Italy has some beautiful parks where you can spend time relaxing if you are tired from sightseeing.
An extended vacation in Italy is a dream. Make sure to savor every moment. Enjoy the sights and sounds of Italy, explore the culture, and make lots of wonderful memories! Bon voyage! Make sure to do your research about the attractions and activities that interest you, book accommodations early, and bring plenty of euros. Your trip to Italy will be an unforgettable experience with these tips!