Italy features some of the finest beaches in the world
From Caribbean-like stretches of soft sand to coves nestled along rocky shores, this country offers a diverse selection of seaside sanctuaries. But with all the other must-see cultural and historical attractions found in Italy, most travelers won't have enough time to experience more than a handful of sandy spots. Scan this list of the top beaches in Italy to help decide which locales to include in your travel itinerary.
San Vito lo Capo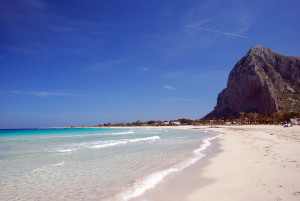 Rugged coastline, soft sand beaches and authentic Italian flavor await travelers at this family-friendly slice of paradise located on the island of Sicily. Although San Vito lo Capo is popular, it hasn't yet been overrun by swarms of tourists. The streets are lined with great bars and restaurants and in September San Vito lo Capo hosts its delicious Cous Cous Festival, where chefs from eight countries face off in fierce culinary competition. Bird watchers also flock to this region to view vultures and eagles near the Zingaro Nature Reserve.
Capri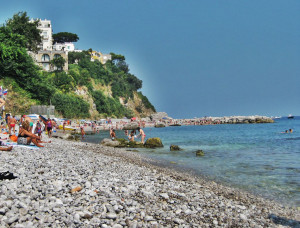 Travelers won't find miles of sugar-white sand on the beaches of Capri, instead tiny pebble-covered bays nestled between rocky cliffs offer a unique and relaxing experience. Dive off the rocks into the shimmering sapphire ocean or unwind with a sun lounger. The water here is always clear and clean. Marina Piccola, Bagni di Tiberio and Punta Carena are among the top beaches in the area.
Salento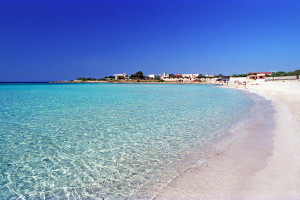 Breathtaking limestone cliffs and sparking clear water await travelers along these beaches located on the eastern coast of Italy.
Relax on soft sand beaches that don't usually see the same volumes of visitors as more popular destinations. Travelers can also head to nearby Otranto, a fascinating town well-known for its giant olives and historic charm.
Villasimius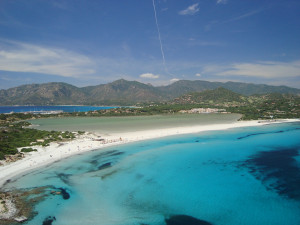 Relax on sandy beaches during the day and then embrace a lively nightlife in the evening. The traditional coastal village of Villasimius is surrounded by 12 beaches making it one of the world's most stunning places for sun worship. This pristine region features coastline similar to Caribbean islands. Visit the swimming bay Cala Pira or admire nature while strolling near the shrub land. Although there is no shortage of night clubs, the region's party vibe fades during the off season. The milder weather during this time is also ideal for exploring nearby cities.
Tuscany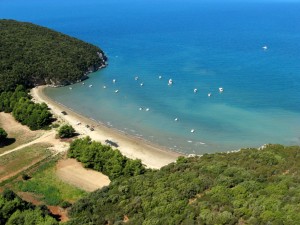 Steeped in Italian culture, Tuscany is well-known for its rolling hills, phenomenal wine and pristine beaches. Relax on sugar-white beaches located near traditional villages. The crystal-clear water is ideal for an array of activities with great scuba diving found amid the bays and coves at Monte Argentario. Marina di Carrara features large campgrounds and beaches popular with many families while Forte Dei Marmi offers a more posh feel, with wide stretches of sand and upscale restaurants.
About the author
Adam Franklin is an award winning freelance travel writer with years of experience under his belt. When he's not covering Thunderbird Suites, you can find him sharpening his swimming skills as he prepares for his first triathlon.