A brief guide on how to plan an affordable vacation to Italy
The richness of Italian life is an irresistible lure – from its cuisine and architecture to its fashion and art. Unfortunately, indulging in all that the country has to offer can take its toll on even the most robust bank account. The best way is to visit Italy on a budget. Here are some tips to keep prices down.
Getting there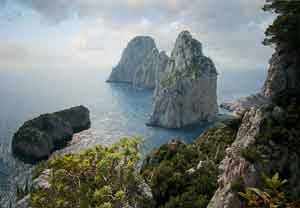 Competition between airlines means that there are plenty of relatively low-priced flights to Rome, Milan, Pisa or Venice. UK drivers can reach Italy overland by taking their cars over to France using the ferry or the Channel Tunnel, and then driving down through the country, either entering Italy through its western border or via Switzerland. For a more relaxing overland trip, take the train from London to Paris or Brussels and then onward to Italy.
When to go
High season in Italy is between June and September. Prices also skyrocket during Christmas and Easter – both of which are important Italian holidays. For the lowest prices, visit between November and March. Mid-season runs later September to the end of October.
Traveling within Italy
While hiring a vehicle guarantees freedom, the cost or petrol and the highway tolls can make this an expensive option. The Italian public transportation system is reliable and extensive. Train travel is relatively cheap compared with the UK and is often around the same price as a similar bus journey. A 2nd-class train ticket costs just under half the price of its 1st-class counterpart.
Lodging
Lodging is the largest expense for travelers in Italy. If money is tight, avoid staying in cities such as Rome or Venice, where constant tourist trade keeps prices high. Elsewhere, the cheapest options are youth hostels, which generally cost less than €20 per night. The cheapest hotels will almost always cost at least €25 for a single room.
Eating
As with accommodation, eating out in heavily tourist-based cities can be prohibitively expensive. Nevertheless, even in places such as Florence and Rome, take-away pastries and pizza can be relatively cheap snacks. For an evening meal, seek out restaurants away from sightseeing hot-spots and expect to pay around €20 for a two-course meal, dessert and wine.
Entertainment
Most of Italy's beautiful churches – such as St Peter's Basilica in Rome and the Basilica Santa Maria della Salute in Venice – are free to enter. Italy is also blessed with many fine public works of art, such as the fountains that dot the piazzas of any city. The cheapest and arguably most enjoyable activity of all however, is people-watching.