Car rental in Italy can be a pleasant experience if you know the rules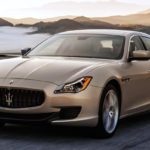 I have been traveling to my country from U.S. for over thirty years, and have rented cars during my various stays.
In Italy you can find many options for renting a car or any other vehicle, however, fees might be higher once various taxes and insurance rates are included into the final renting contract.
During the pre-internet years, I used to just go to the rental counter at the airport in Pisa and rent a car, if available.
Sometimes I had to check different companies and I was lucky enough to find a car at reasonable rates, usually a small compact with no AC or other fancy stuff.
Nowadays, I navigate my browser over the car rental website and order my car in advance, having also taken advantage of shopping around for the best prices.
I do not necessarily pick the same agency, as long as I find the best deal, I'm satisfied. Let's take a look at Auto Europe and their offerings.
For over 60 years, Auto Europe has been a leader in worldwide car rental services and helped over 10 million travelers find the best options when traveling abroad.
AVIS offers a range of cars globally to ensure you get the right vehicle to match your car hire needs. Avis is recognized all over the world as a strong and truly global brand. We provide business and leisure customers with a wide range of services through 5,750 locations in 165 countries worldwide, at airport and city downtown locations. Together the Avis Budget Group, Inc. includes Avis, Budget Rent A Car and Zipcar in their worldwide vehicle rental network.