The Top 25 Italian destinations and cities to visit at least once in your lifetime
Why limit your itinerary to only the famous trio of Italian destinations: "Rome – Florence – Venice", when you can also experience Italy at its best, perhaps less crowded, in many other Italian cities?
Even if you have never traveled to Italy, consider adding some smaller or less popular Italian destinations to your itinerary. They're all really worth a visit, or two…
So, here's a list of our favorite top Italian destinations and cities.
Rome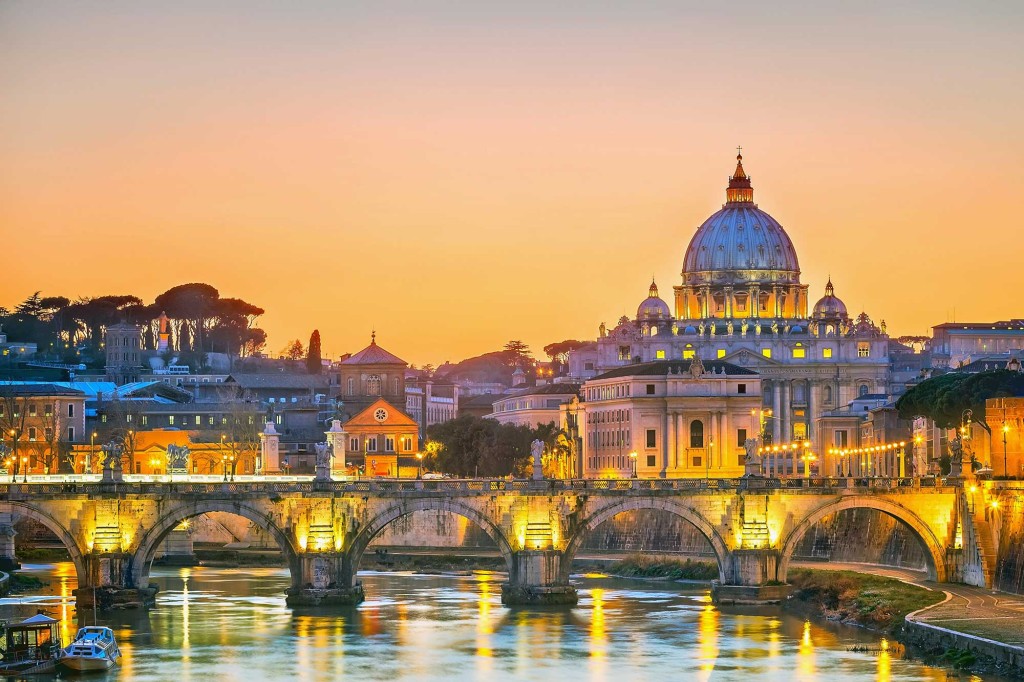 Rome is a must-see for everyone who's never been to Italy. You should also plan to stay a minimum of 3-5 days, ideally more, if you really want to see all that Rome has to offer, including Vatican City and its museums. View images of Rome. Read The Vatican Museums in Rome, Rome's Anti-Catholic cemetery.
Florence, Tuscany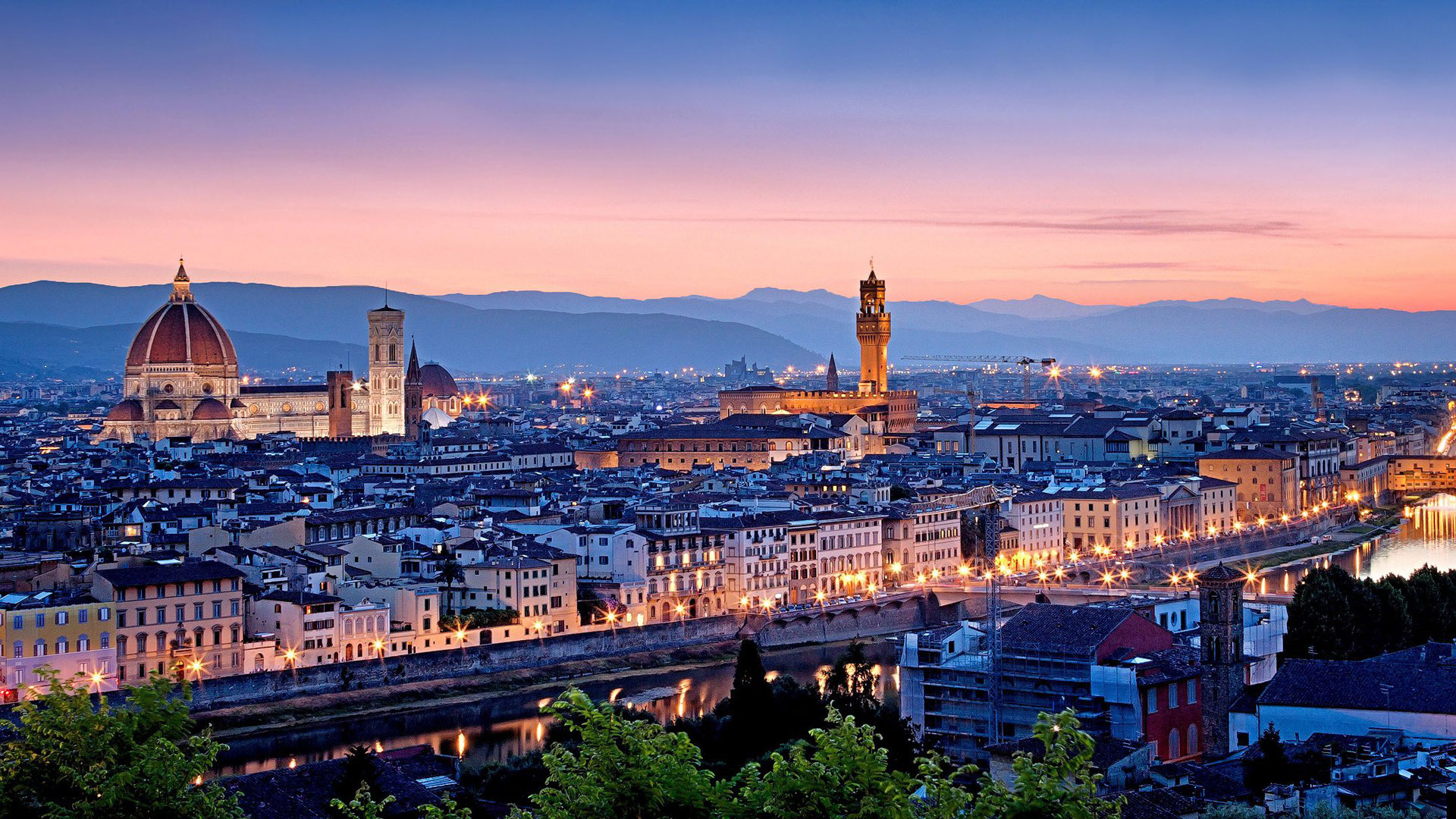 Florence, in the heart of Tuscany, is the center of the Italian Renaissance. As you walk the ancient streets and admire the various buildings you will feel like stepping back in time,  around 1500. Florence is home to the famous Uffizi Galleries and the Accademia where you can admire the original copy of the David by Michelangelo made in white Carrara marble. View images of Florence.
Read A Day in Florence.
Venice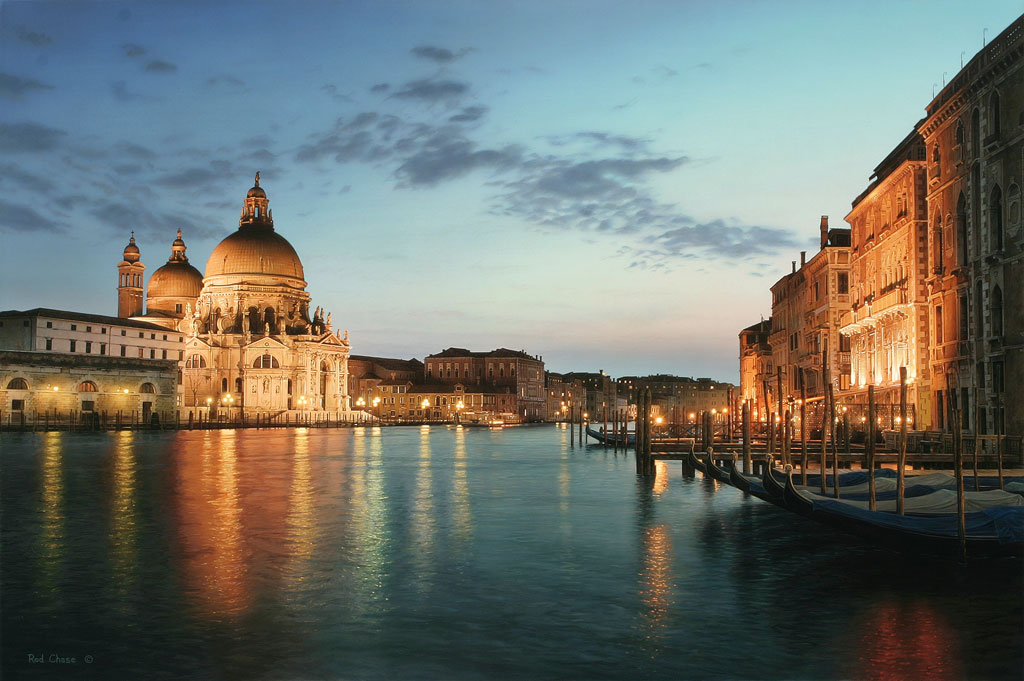 Venice, La Serenissima, is perhaps one of the most visited Italian destinations nowadays, to the point where locals are actually trying to limit the influx of "daily" tourists, sometimes from gigantic cruise ships. Although Venice is slowly deteriorating due to the constant rising of waters and buildings prone to collapse, you should pay a visit, perhaps a little off-season and avoid the crowds. View images of Venice. Read Venice, La Serenissima, and Three of Most Photogenic and Romantic sites in Venice.
Milan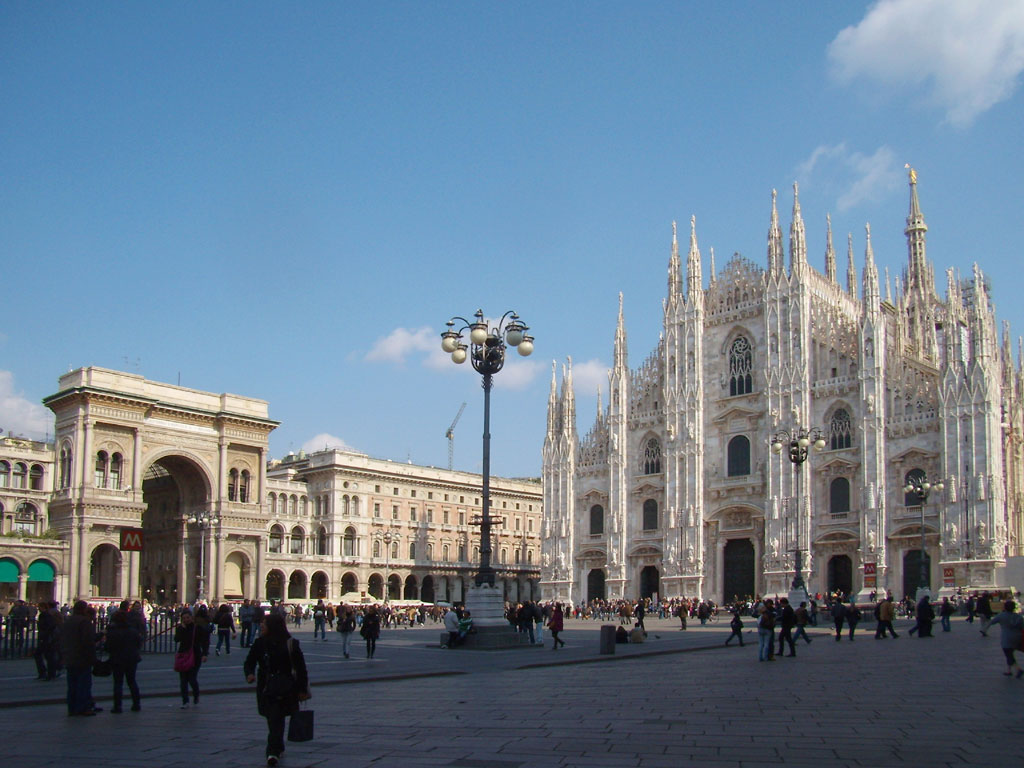 Milan is the most modern Italian city and the center of Italian business. Milan is also famous for its fashion shows and fashion houses by Armani, Versace, Prada and Dolce&Gabbana. Perhaps the most recognized monument in Milan is the Duomo, the gothic cathedral, next to the Shopping Gallery, and not far from Castello Sforzesco. View images of Milan. Read Milano by Night, and Milan Fashion Week Fall-Winter 2016-2017.
Naples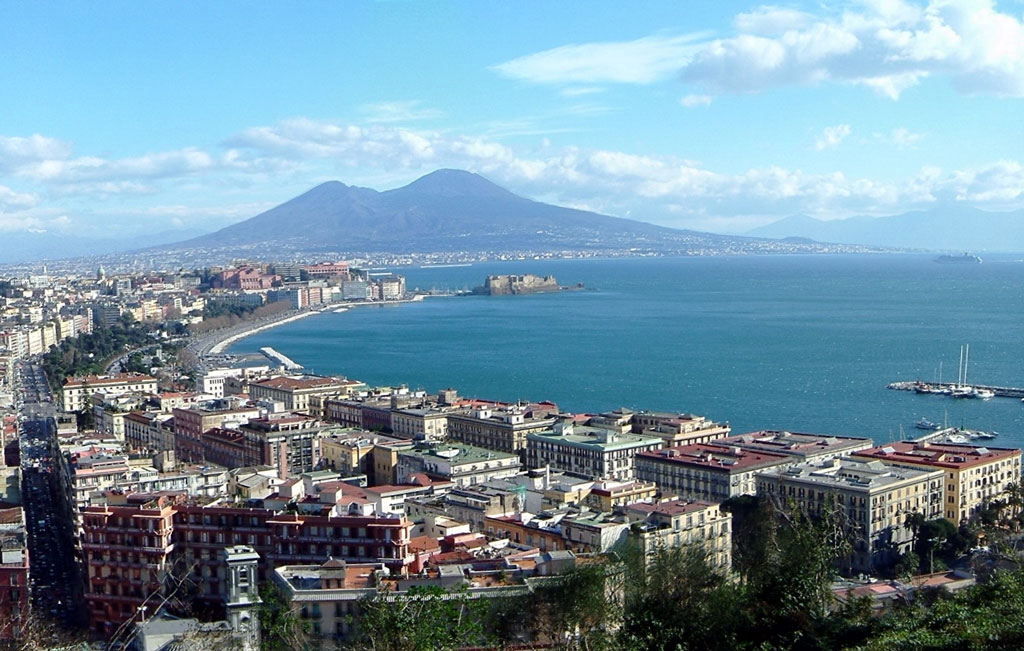 Naples is surrounded by a magnificent gulf encompassing the famous Amalfi Coast, Capri and Ischia Islands, Pompeii and Herculaneum, and the city itself, the birthplace of pizza and many other traditions filled with culture, history, and art. Mount Vesuvius is always looming in the background. View images of Naples. Read Naples without a jacket.
Turin, Piedmont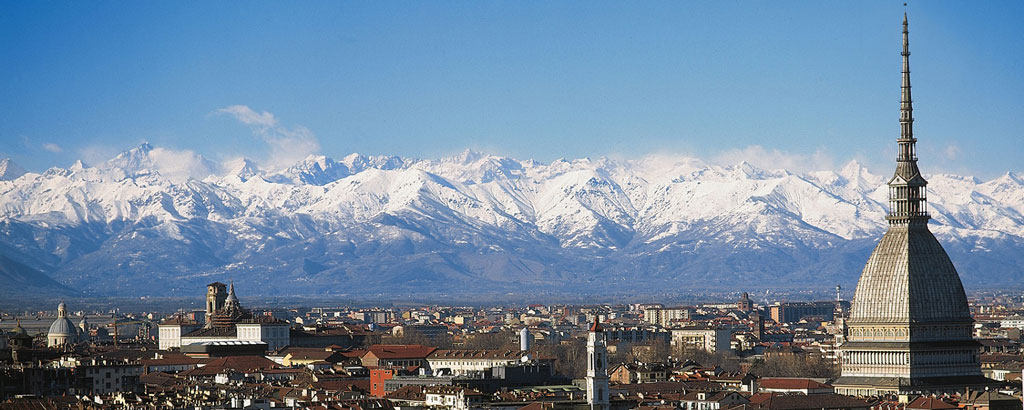 Did you know that Turin was once the Capital Italy? Home of the original FIAT automobiles factory called Il Lingotto, Turin is famous for its proximity to the western Alps with ski resorts and for being a recent host of the Winter Olympics. Turin is where you will find the best chocolate. The region of Piedmont is also famous for its wines, Barolo and Barbaresco from Nebbiolo grapes, truffles and wonderful meat.
Verona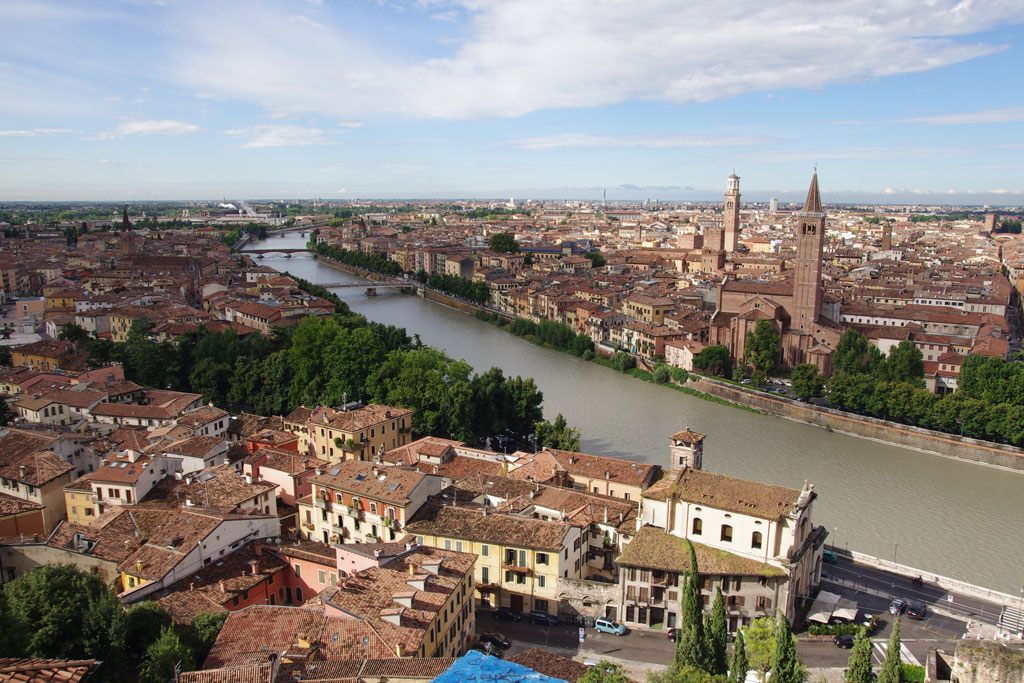 When you think of Verona, Romeo and Juliet come to mind almost immediately. There's even a balcony with a statue of Juliet claimed to have been the actual residence of the character by Shakespeare in his famous drama (but it's not.) Verona is also famous for housing an almost intact Roman Amphitheater which is regularly used to hold Operas, Concerts, and various performances. Verona is a beautiful city and not far from Venice, and it should be on your list of Italian destinations. View prints and posters of Verona.
Bologna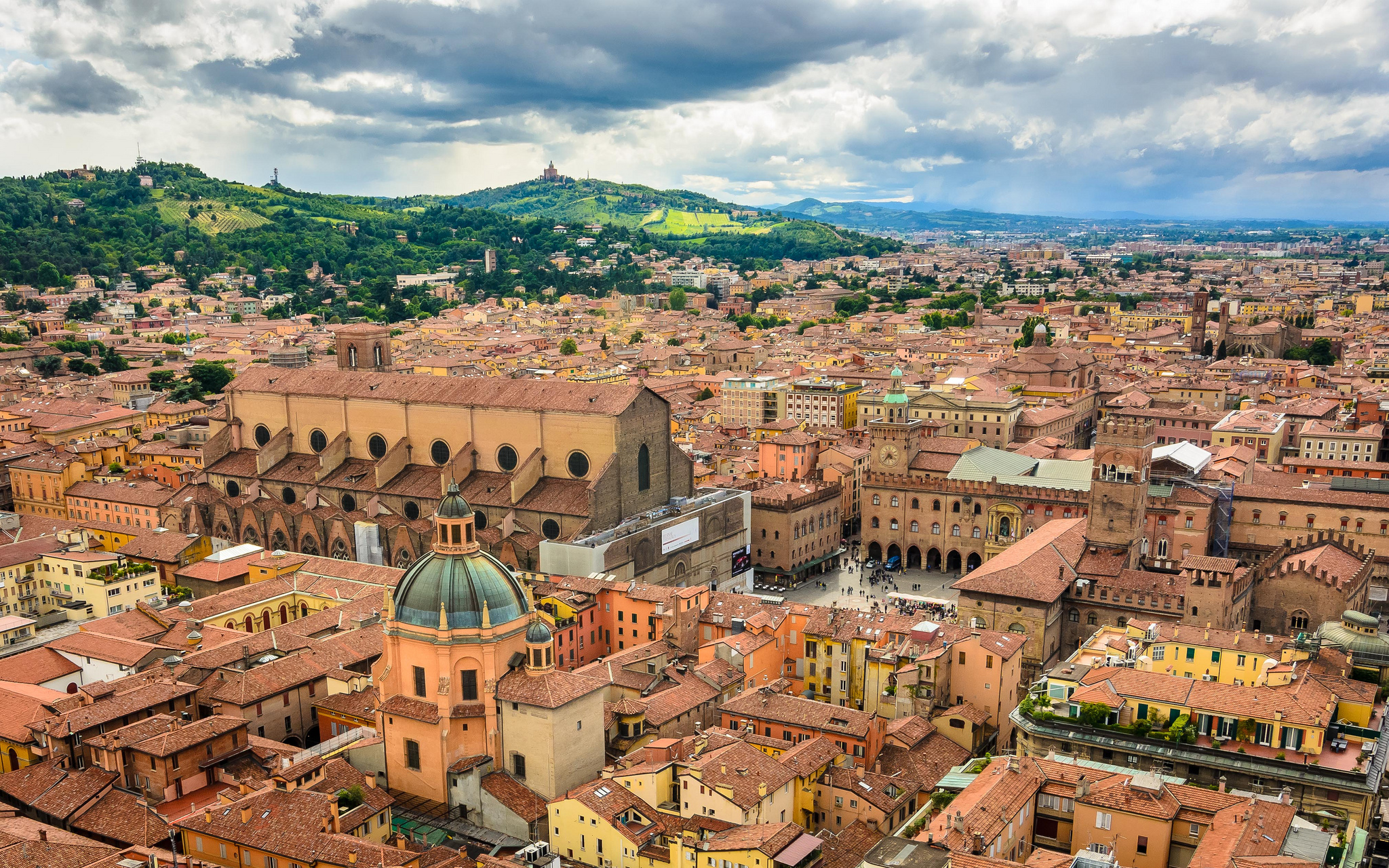 Bologna is a beautiful city, similar to Florence in architecture but most importantly the home of the oldest University. Bologna in the region of Emilia-Romagna is also famous for its food, considered by many the best Italy has to offer. The region offers gastronomic classics such as Prosciutto, Parmigiano Reggiano, Mortadella (called Bologna in US), Ragù Bolognese, tortellini, and a lot more culinary masterpieces. Many streets in Bologna are flanked by porticoes, so you can walk and shop around even if it rains. Well worth a visit among the top Italian destinations.
Pisa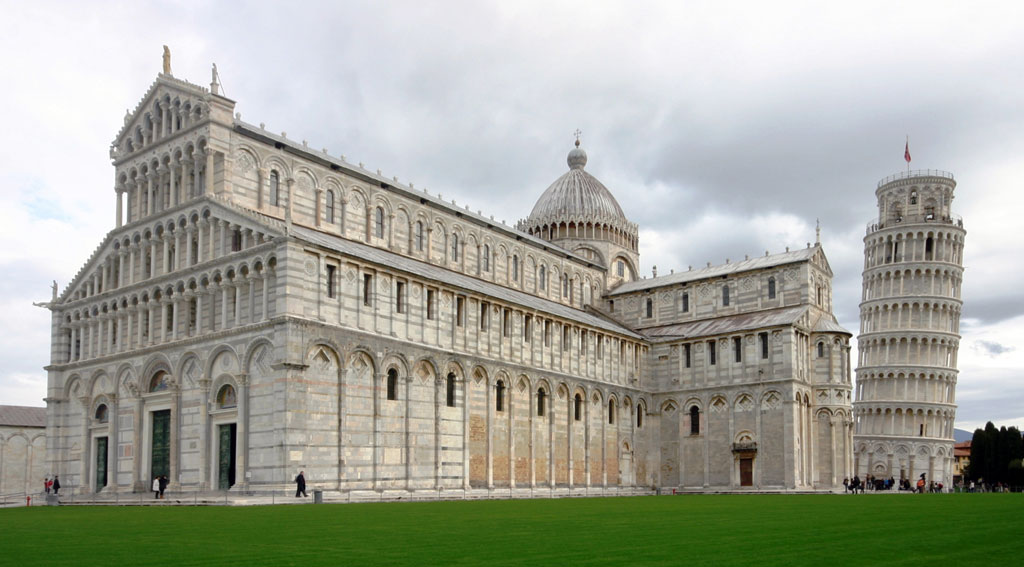 The main tourist attraction in Pisa is the Leaning Tower. The Bell Tower (Campanile) of the Cathedral, located in the Field of Miracles began sinking during construction. Pisa is also known for its famous Universities, Historic Churches, and Museums. View images of Pisa.
Siena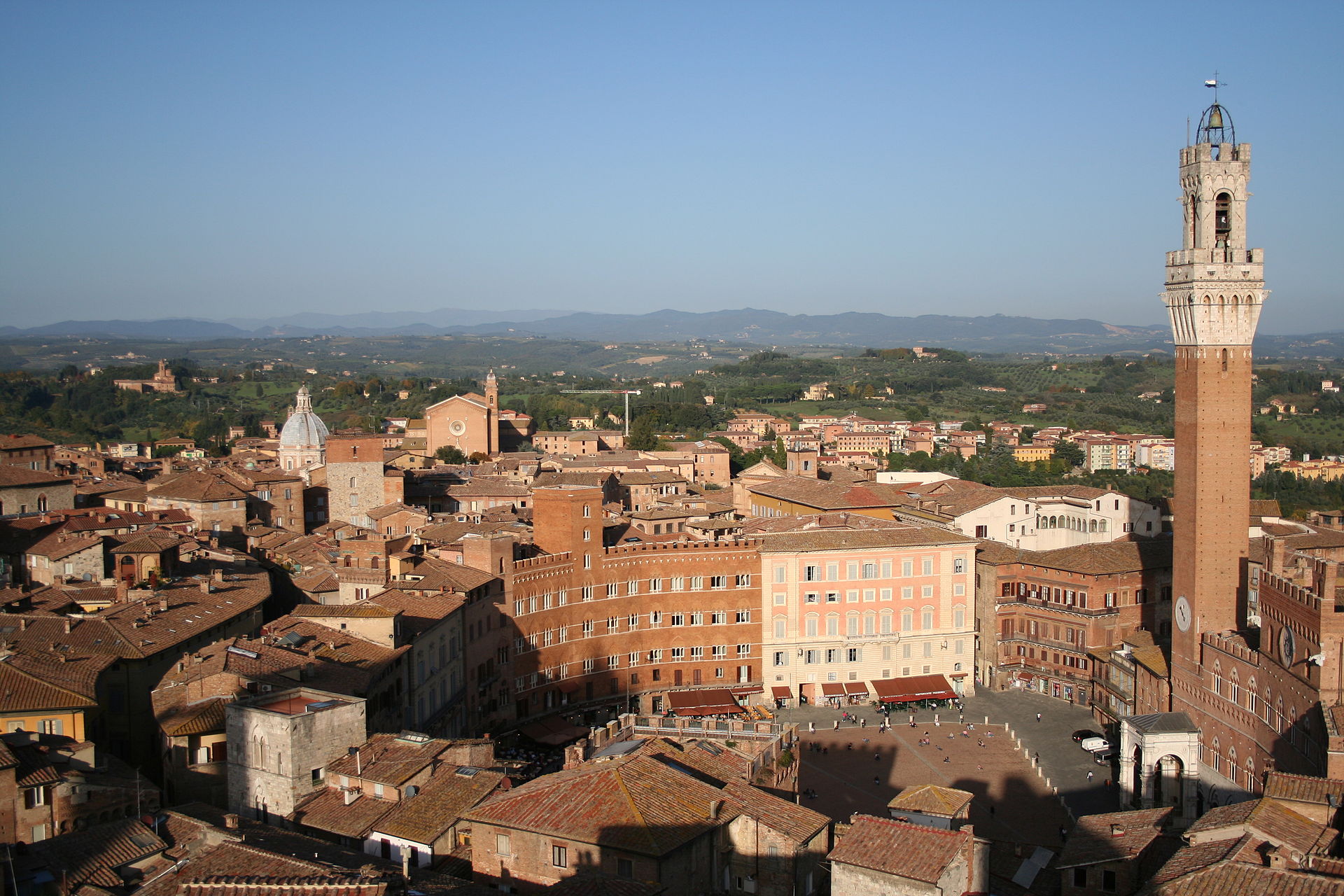 Siena is the quintessential Tuscan town, exhibiting exquisite architecture, from the Medieval to the Renaissance. Siena is famous for the Palio, a horse race held in the main square, Piazza del Campo, that dates back centuries. The historic center is a UNESCO's World Heritage Site. If your trip to Italy includes Tuscany, then Siena might be the perfect stop situated between Florence and Rome. View prints and posters of Tuscany.
Lucca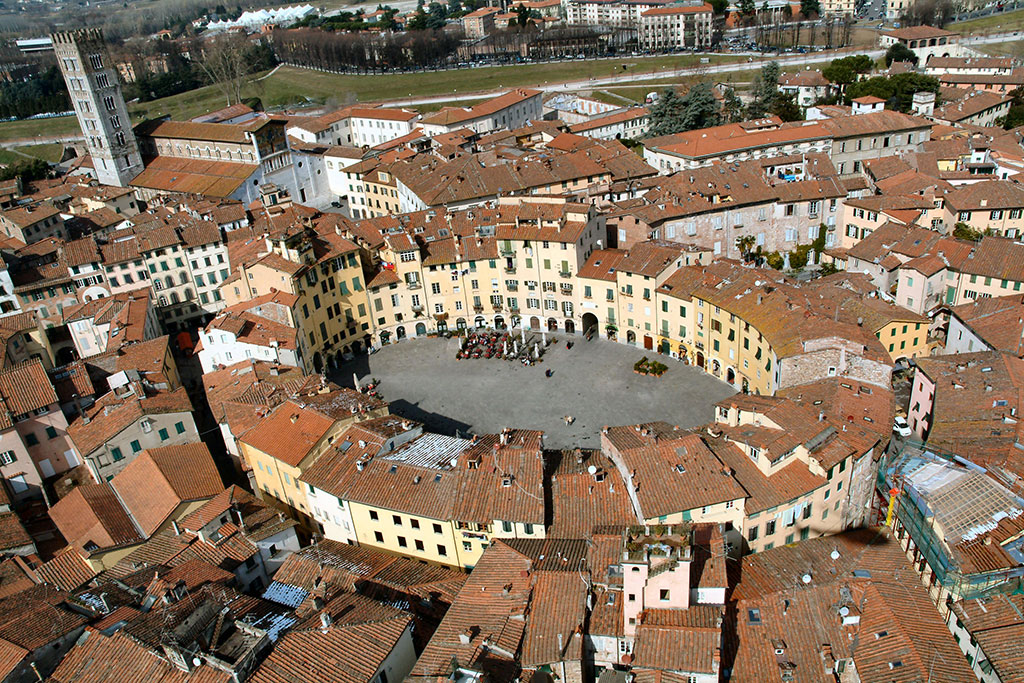 Lucca is another little gem among the top Italian destinations, and if you're exploring Tuscany, a trip to Lucca is a must. The old city is surrounded by well-preserved Renaissance walls that also function as a promenade for scenic walks and bicycle rides. Of notable interest are the Ducal Palace, Villa Garzoni for its gardens, the house of Giacomo Puccini in nearby Torre del Lago, and a great market held in the oval piazza called  Anfiteatro.
Genoa

Genoa (Genova) is one the major ports along the Mediterranean coast. The city center features many palaces, churches, and grand squares such as Piazza De Ferrari as seen in the above image. Genoa has been nicknamed la Superba ("the Proud one") due to its glorious past and impressive landmarks.
La Spezia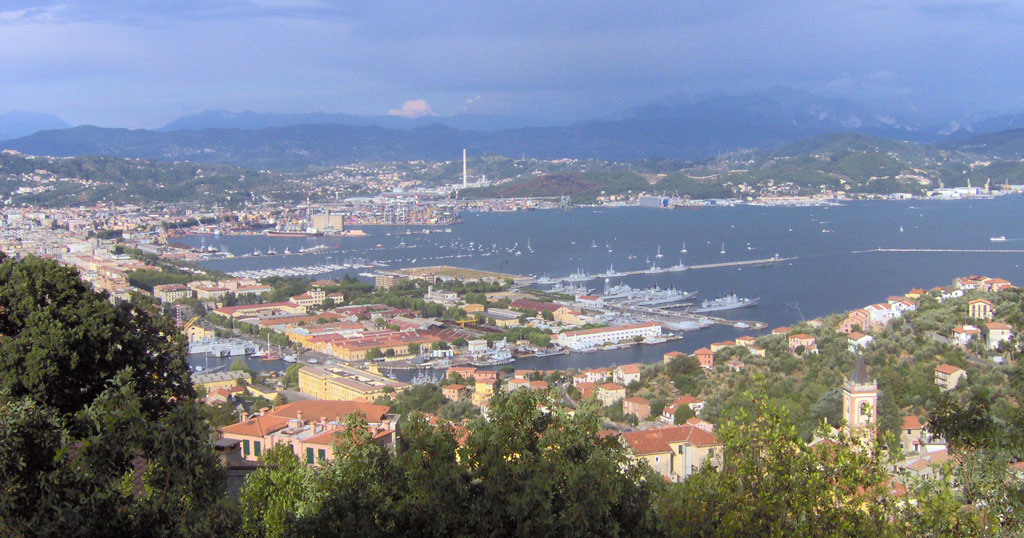 La Spezia is a city in Liguria, South-East of Genoa, and it's a famous commercial and military harbor with picturesque towns along the gulf and its coastline such as Cinque Terre and Portovenere.
Riomaggiore, Cinque Terre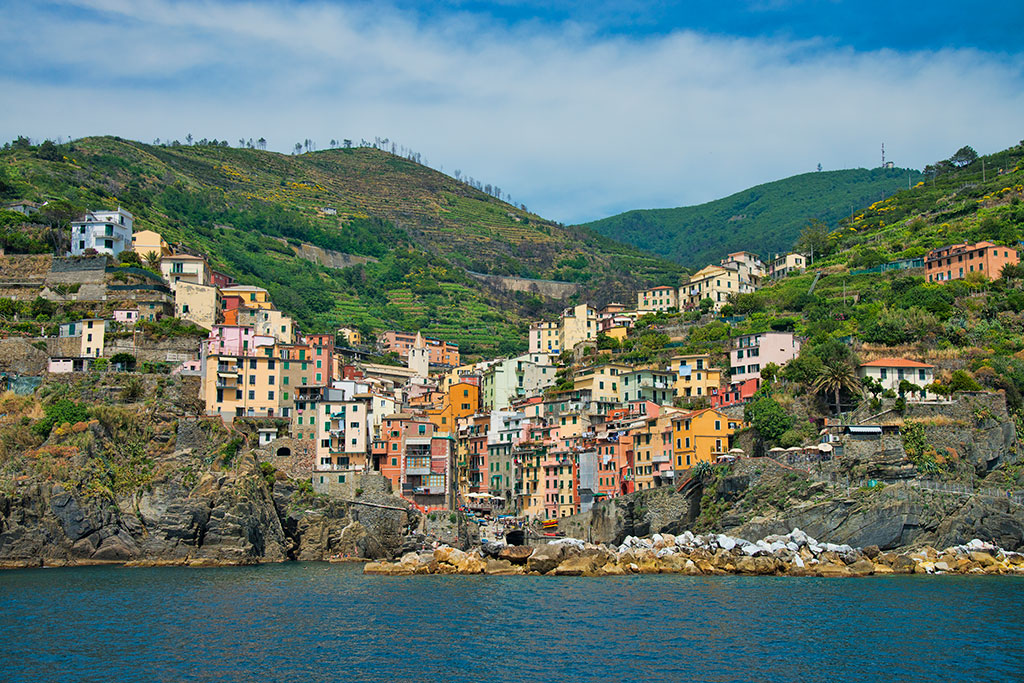 From La Spezia you can catch a boat to take you to Cinque Terre, five towns built along the rocky coastline. Riomaggiore, Vernazza, Corniglia, Manarola, and Monterosso al Mare have become one the most popular Italian destinations in the past decade.
Positano, Amalfi Coast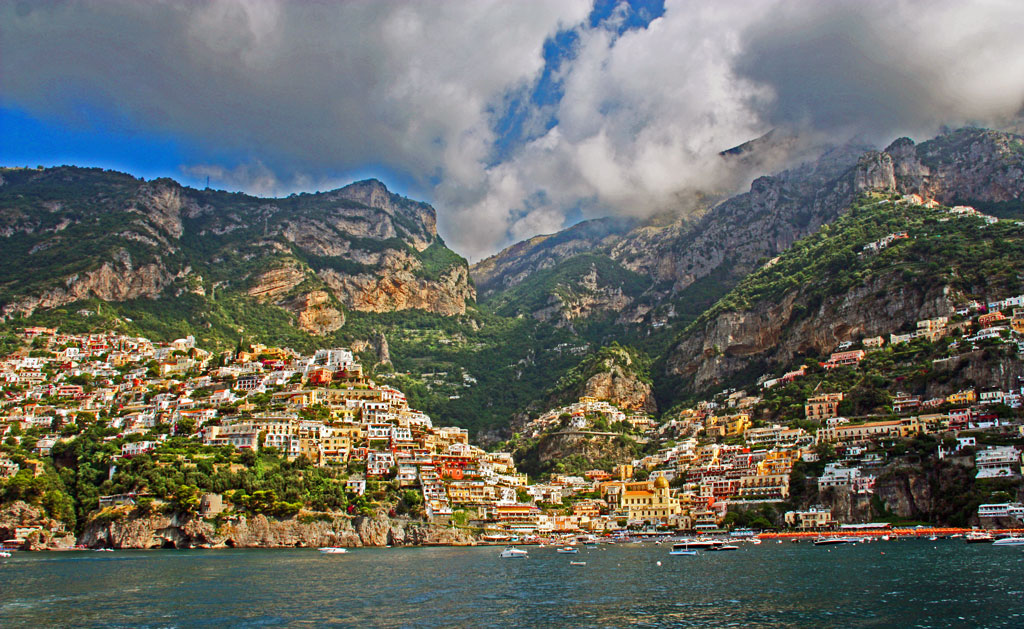 The Amalfi Coast and Positano are situated south of Naples and can be reached by boat, car, or bus. The "very" narrow road connecting the towns along the coast will be one of the most scenic you will ever experience in your lifetime. It's hard to describe the beauty of the Amalfi Coast without really being there in person. This should be in your list of top Italian destinations. View images of the Amalfi Coast.
Pompeii, Herculaneum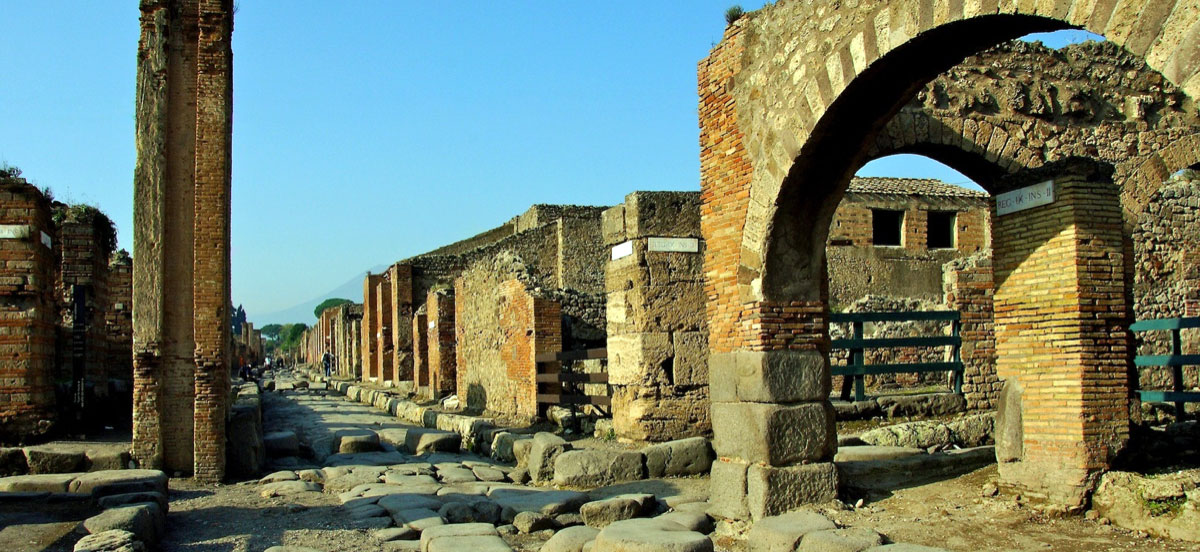 If you are visiting Naples and the Amalfi Coast, then a visit to Pompeii and Herculaneum should be included in your itinerary. Although Pompeii is the most popular among ancient Italian cities and ruins, Herculaneum also provides an astonishing archeological collection of old buildings, temples, and artifacts, with less crowds to deal with. View images of Pompeii. View a video animation of Vesuvius eruption that destroyed the city in 79AD.
Perugia

Perugia is located in the region of Umbria, and it is a well-known cultural and artistic center in Italy. The city hosts multiple annual festivals and events such as the Eurochocolate Festival (October), the Umbria Jazz Festival (July), and the International Journalism Festival (in April), and is associated with multiple notable people in the arts.
Assisi

Like Perugia, Assisi is in the Umbria region and it's visited annually by millions of tourists wanting to visit the native town of St. Francis. Main attractions are The Basilica of San Francesco d'Assisi, The Franciscan monastery, il Sacro Convento, and the lower and upper church of St. Francis which construction began immediately after his canonization in 1228, and completed in 1253. View images of Assisi.
Mantua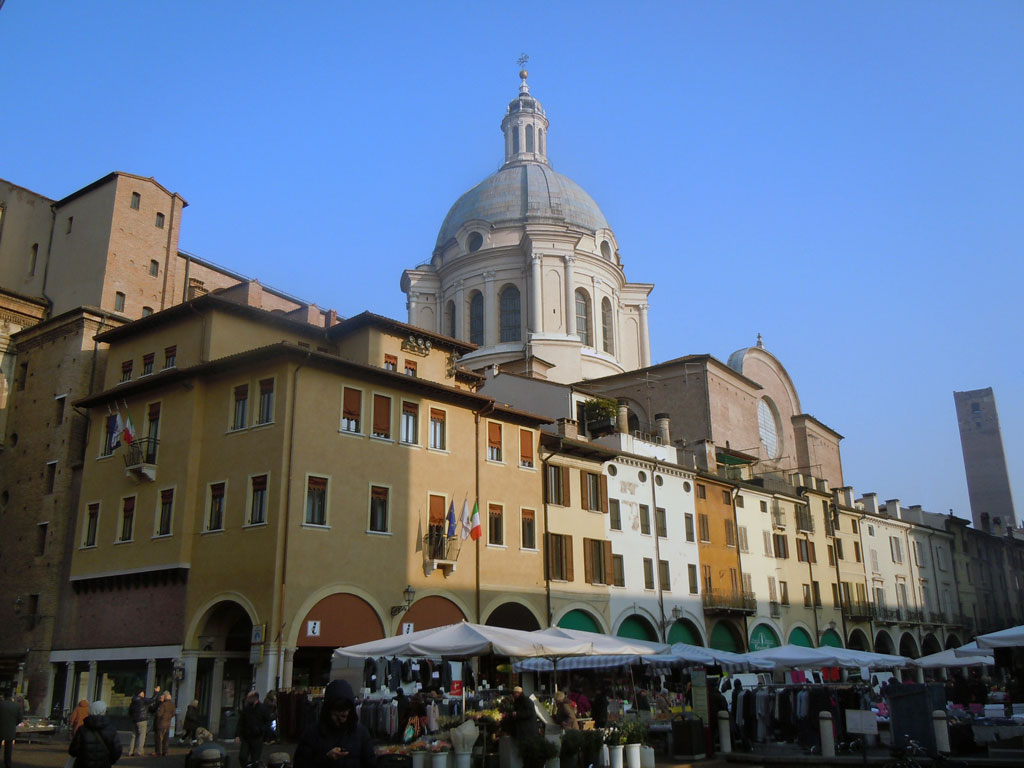 Mantua (Mantova in Italian) is situated in the northern region of Lombardy. In 2016 Mantua became the capital of culture, and in 2017 it will also be European Capital of Gastronomy. The historic center of the city is a UNESCO World Heritage Site. Mantua's historic power and influence under the Gonzaga family has made it one of the main artistic, cultural, and especially musical hubs of Northern Italy and the country as a whole. Mantua is noted for its significant role in the history of opera; the city is also known for its architectural treasures and artifacts, elegant palaces, and the medieval and Renaissance cityscape.
San Gimignano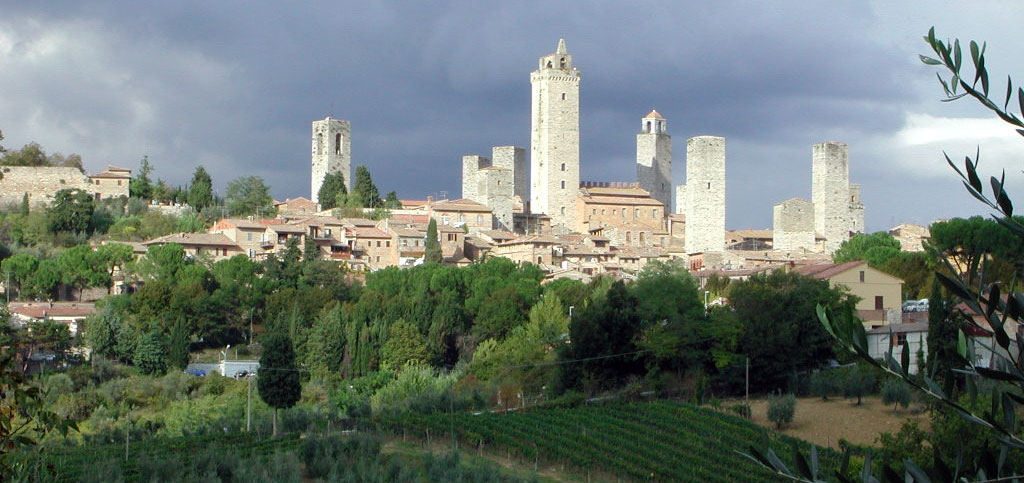 San Gimignano is a small walled medieval hill town in the province of Siena, Tuscany, and ranks high on the top Italian destinations. Known as the Town of Fine Towers, San Gimignano is famous for its medieval architecture, unique in the preservation of about a dozen of its tower houses,  which, with its hilltop setting and encircling walls form "an unforgettable skyline".
Palermo, Sicily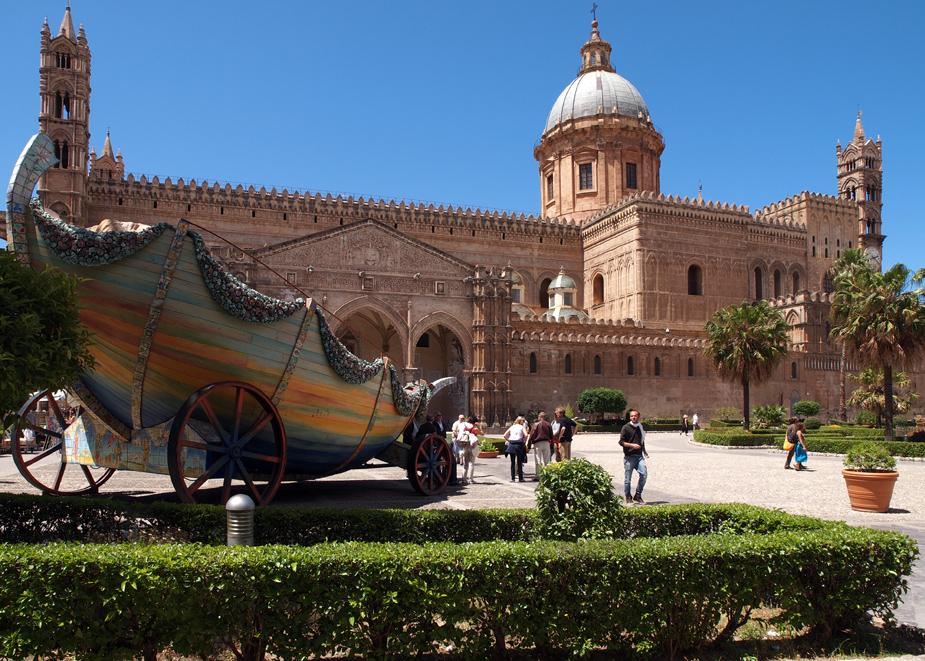 Palermo is the capital of both the autonomous region of Sicily and the Metropolitan City of Palermo. The city is noted for its history, culture, architecture and gastronomy, playing an important role throughout much of its existence; it is over 2,700 years old. Palermo is located in the northwest of the island of Sicily, right by the Gulf of Palermo in the Tyrrhenian Sea.
Lecce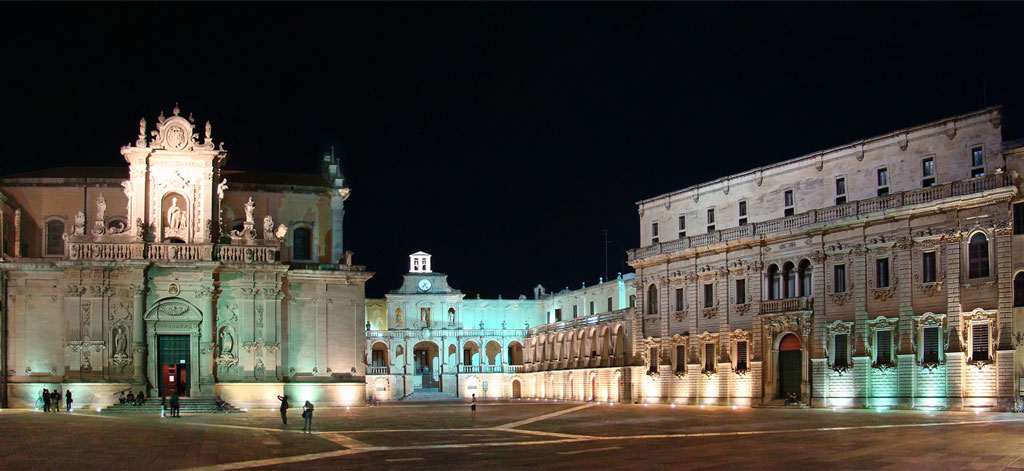 Lecce is in the southern region of Puglia or Apulia and it's often referred to as the Florence of the South for its rich Baroque architecture seen in many palaces and churches. The city also has a long traditional affinity with Greek culture going back to its foundation. The region of Puglia has been recently discovered by tourists wanting to experience its food (Puglia is a major producer of Olive Oil and other delicacies), as well as its beaches, and visit other interesting towns in the region like Alberobello.
Trieste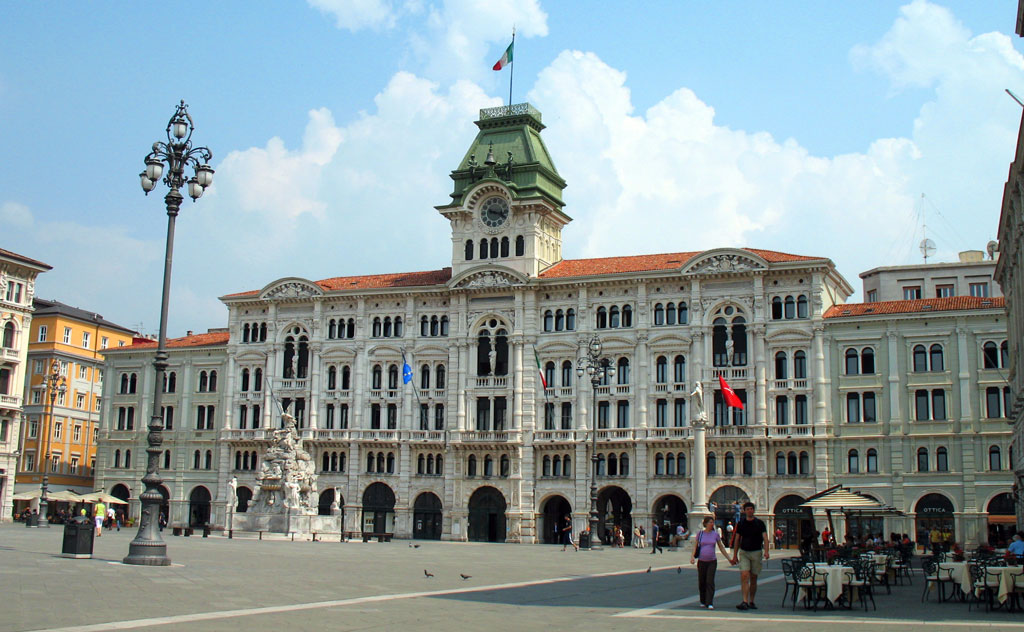 From Wikipedia: Trieste was one of the oldest parts of the Habsburg Monarchy. In the 19th century, it was the most important port of one of the Great Powers of Europe. As a prosperous seaport in the Mediterranean region, Trieste became the fourth largest city of the Austro-Hungarian Empire (after Vienna, Budapest, and Prague). In the fin de siècle period at the end of the 19th century it emerged as an important hub for literature and music. Trieste underwent an economic revival during the 1930s, and Trieste was an important spot in the struggle between the Eastern and Western blocs after the Second World War. Today, the city is in one of the richest regions of Italy, and has been a great centre for shipping, through its port (Port of Trieste), shipbuilding and financial services.
Parma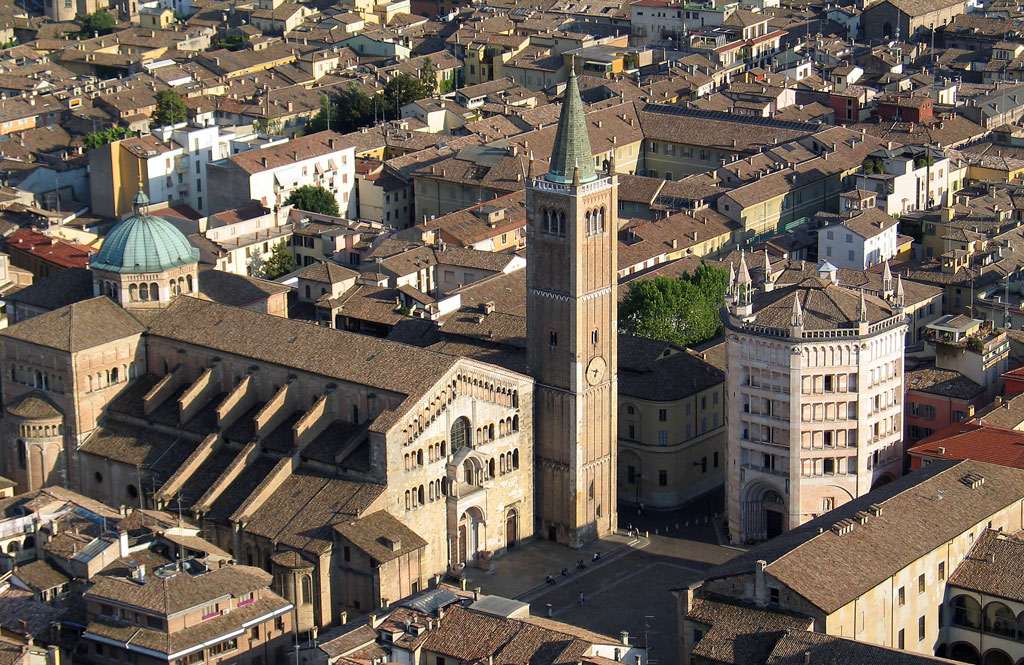 Parma is a city in the northern Italian region of Emilia-Romagna famous for its prosciutto (ham), cheese such as Parmigiano Reggiano, architecture, music (Giuseppe Verdi) and surrounding countryside. It is home to the University of Parma, one of the oldest universities in the world.
Ravenna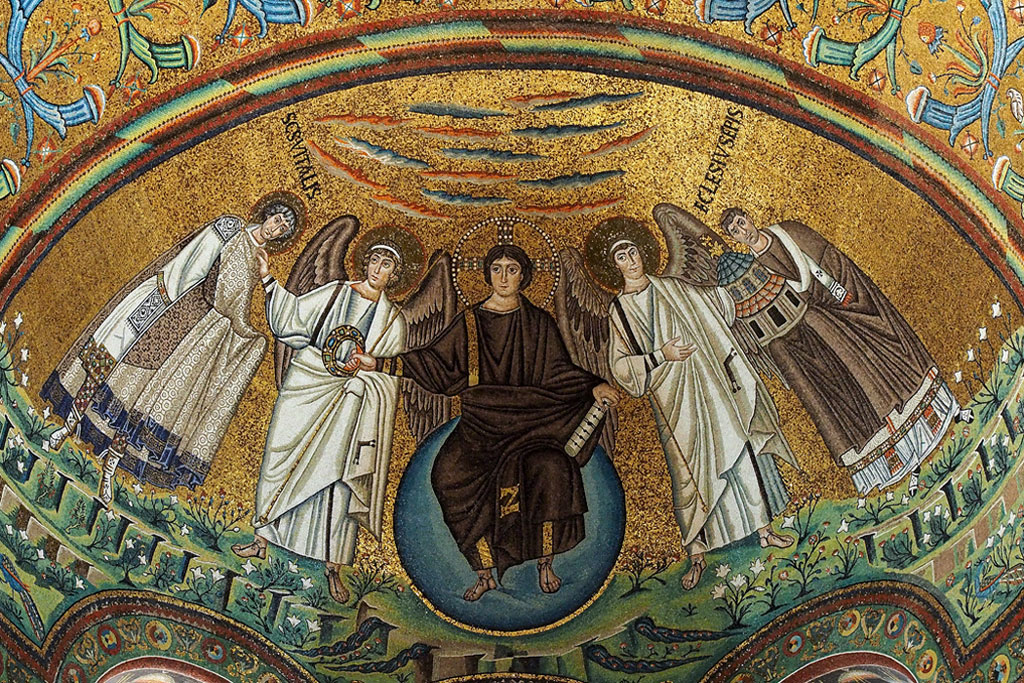 From Wikipedia: Although an inland city, Ravenna is connected to the Adriatic Sea by the Candiano Canal. It is known for its well-preserved late Roman and Byzantine architecture, and has eight UNESCO World Heritage Sites.
---
There are so many more Italian destinations and cities to consider visiting. Think in terms of regions from north to south and plan your itinerary accordingly.
For instance, if you're visiting Sicily, then you should consider Palermo and Agrigento, Taormina, Ragusa, Caltagirone, Catania, and Sicily's islands.
In Tuscany you can visit Florence, Pisa, Lucca, Siena, San Gimignano, Saturnia and the Maremma or Chianti countryside but also the island of Elba.
In Veneto, in addition to Venice, you can pay a visit to Murano and watch glass art being made in front of you, or you could visit Verona and Padua and the countryside to see the many villas designed by Palladio.
In Lombardy, Milan would be the main destination, and Lake Como is just an hour away by train.
In Piedmont, while visiting Turin, you can also take a trip to smaller towns in the Langhe countryside, featuring the world most prized wines and truffles or you could head north and see Monte Bianco, in the Aosta Valley.
The choice is yours. Perhaps you might want to visit other destinations only after seeing Rome, Florence and Venice. Go ahead. Visit Italy regardless, enjoy its culture, the food, the arts, the style, and the landscape, and take a lot of pictures.